There is no question in everyone's mind that using rope as a vital décor item in a home can offer the latter a rustic, nautical vibe. It is also a known fact that rope is extremely easy to work with, not to mention cost effective as well. So how do you go about adding it as an essential component of your home's décor? Take a look at a few examples below.
Room Divider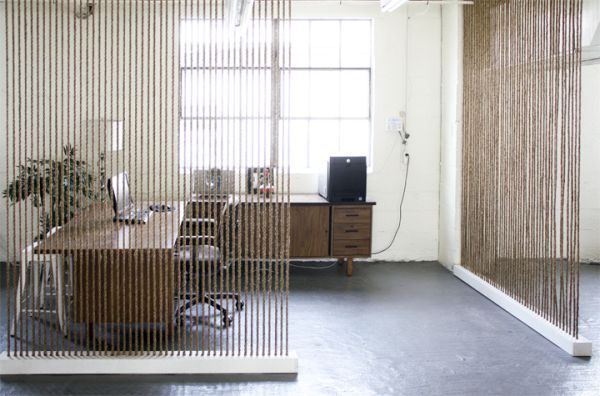 Here's a really cool way in which you can use rope to create a room divider in your home. This DIY project may take some time to complete, but is well worth the time and effort you put into it. If you want to create a visual and yet, transparent barrier between two rooms in the home or simply split up an existing space into two, opt to create jute rope divisions to define these zones without necessarily inhibiting the flow of light or air.
The project involves installing wood boxes on the floor and the roof, directly parallel to each other. The boxes will contain holes for the rope to pass through. You can now choose to opt for a linear look by stringing the rope vertically across the two boxes, or choose any pattern you want to crisscross the ropes and make it look really interesting.
Rope Pendant Lights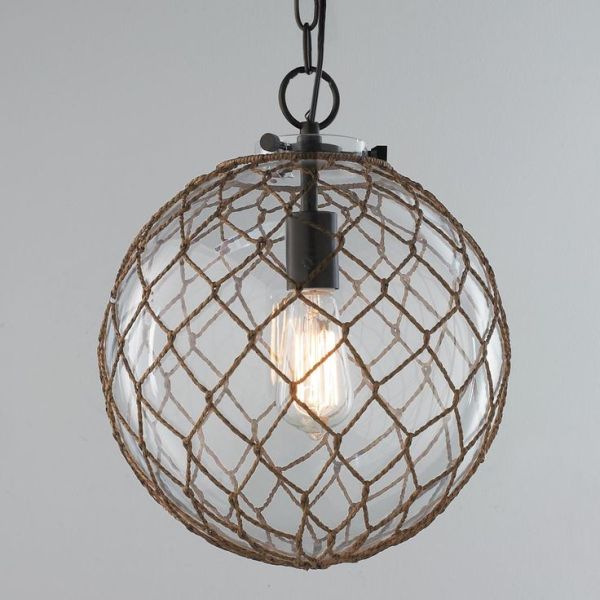 If you are finding out a way to replace all those outdated light covers in your home, don't. Opt for an easier alternative using rope. Simply wrap a light cover in a wire plant basket. String a long length of wire across two sides of the basket and hang it anywhere you want to create an instant rope pendant light.
Rope Wordings and Signs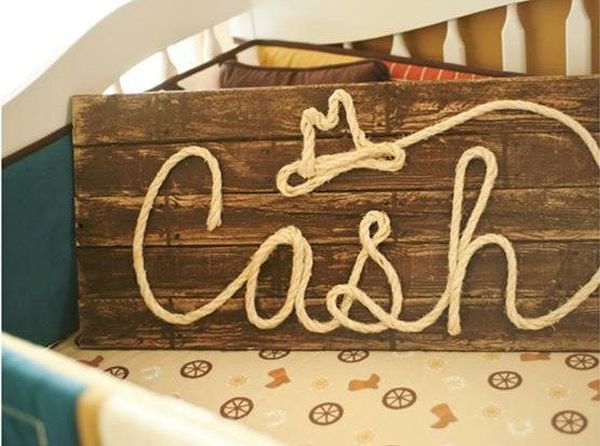 There are plenty of ways to work with rope. One such way to create something really cool with rope is to use it for wordings or signs. This project involves the use of a long length of rope, some corn starch, water and some school glue. Arrange the rope in any pattern to create a word or sign and use the school glue, water and corn starch to harden the rope in its current position. You can also color the rope to make it more attractive.
Rope Bowls and Baskets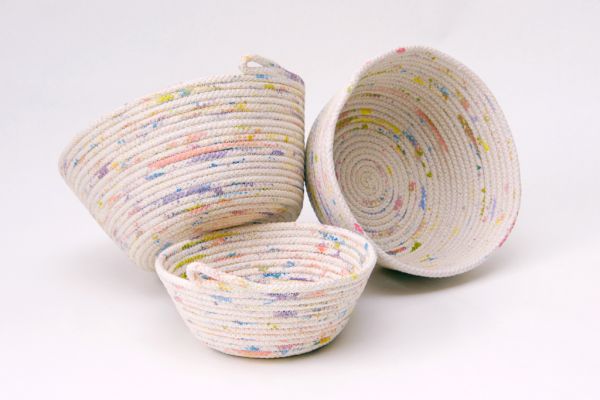 Rope can be used to create some really cool bowls and baskets used to hold regular household items. All you need to do is coil a really thick rope on itself again and again until you receive the desired shape and size. A hot glue gun will come to your rescue in keeping the coils as well as the bowl/basket in shape.
Rope Mirror Frame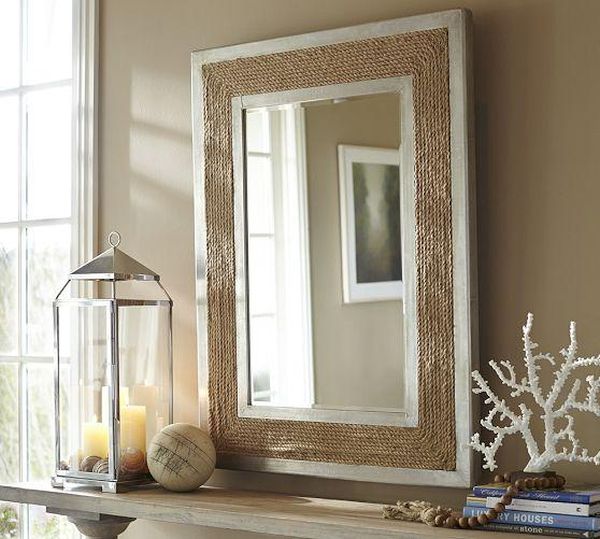 Have an old mirror in the house you are dying to decorate in some way or another? Try using rope. This DIY project will add an instant beach house vibe to the room. Place the mirror on a firm base board. Carefully frame the mirror with the rope, coiling it around the later until you receive the desired size. Use hot glue to keep the coils firmly stuck together. Once the glue has dried completely, remove the base board and hang the rope framed mirror back on the wall.
Rope Handle Covers and Drawer Pullers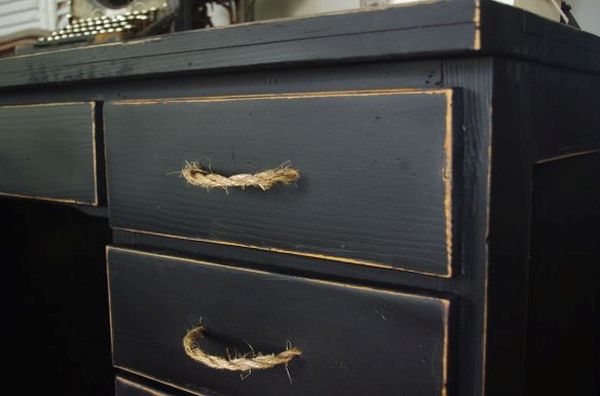 Not too fond of all those cold handles and knobs on drawers and kitchen cabinets? Then simply wrap them up in rope. Loop the rope around the handles (for handles) and through the screw holes (for knobs). Tie a knot on the rope and use the same to pull the handle or knob later. You can also dye the rope in different colors to give a livelier vibe to these handle covers and pullers.

There are so many décor ideas that can be adapted around the house using rope. These ideas can help you create a lot of really creative decorations that will excel in both looks and functionality.