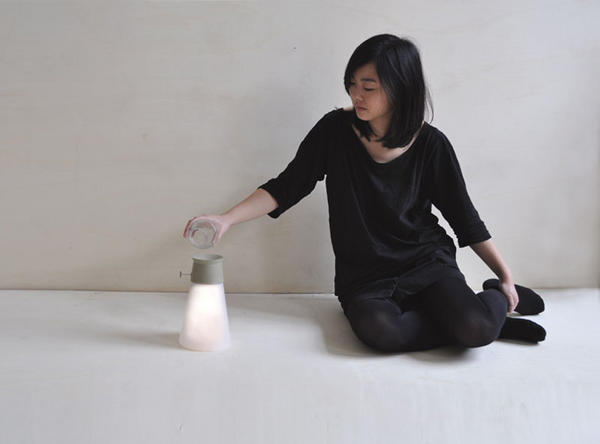 The designer: Manon Leblanc, the French designer, won the 1st prize CINNA – MAISON FRANÇAISE design contest 2011 for her adroitly built product's design of WAT, a lamp run by water.
The power of water can never be truly known. Apart from being a source of quenching thirst, it now even runs lamps. Just 2-3 drops and you have a glowing light emanating outta the device. Astonished? Well, it's 100% true. For more details read on.
Using water as the main source of power is WAT. Intriguing is the concept with which this little device has been built. Having been built with an underlying concept of hydroelectric battery, the lamp comprises of a carbon stick, further coated with magnesium powder.
Once the water drops come into contact with the carbon stick, there is a reaction which converts chemical energy into hydroelectricity, thereby generating power for the lamp. Now, kiss away those moments of darkness with WAT, the water lamp.
Via : Manon Leblanc