Have some guests coming over in a couple of hours and find your house in a total mess and completely un-befitting to welcome them in any way? Well, here are some cleaning tips that would help you get rid of all that dirt and dust, and spruce up your home to look spotless before your guests arrive.
Let's start with the three dirtiest rooms in the house,
The Bedroom: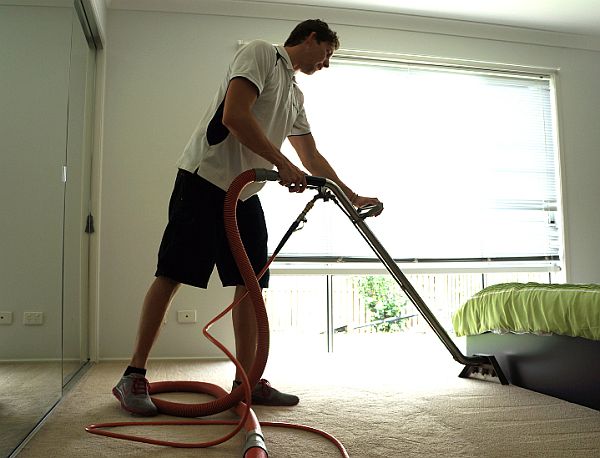 Although it may look burdensome, cleaning your bedroom would not take more than 10-15 minutes. Start by sweeping the room to remove dust and clutter. Replace dirty linen with a fresh one. Make the bed nicely (tuck in the bed sheet instead of simply stuffing it under the mattress).
Dust all the furniture and accessories, starting from one end of the room and working your way to the other. A clean swipe would be enough to remove the dust. Store any knick knacks you find on the floor or bed inside the storage cupboard. Finish by vacuuming the room.
The Bathroom: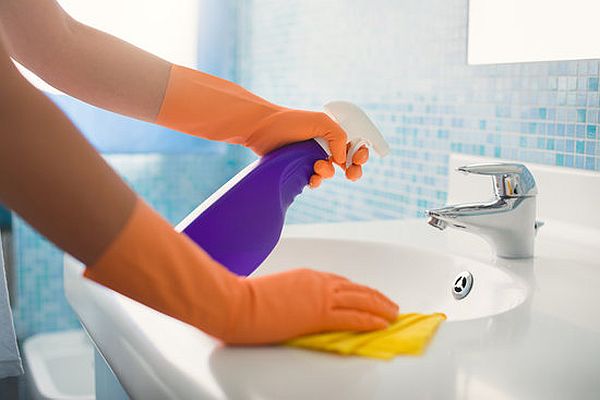 The bathroom tends to be the busiest as well as the dirtiest room in the entire house. Your guests would most probably want to use the bathroom during their visit. So follow these tips to get your bathroom squeaky clean.
Start by collecting the trash you find in the bathroom in a plastic bag. As you move, anything and everything that is empty, has expired or is not needed, needs to go into this bag. Use bleaching solution to remove the dark stains from the bowl. After about 5 minutes of applying the bleach, scrub the bowl nicely and flush it with cold water.
Toothpaste spatters and soap drips on mirrors, sinks, faucets and countertop can be best removed by spraying diluted vinegar solution (equal parts of vinegar and water mixed together) on them. You can easily scrub them away this way.
Replace old towels with a handful of new ones. We prefer darker colors owing to the fact that white towels can get really dirty after repeated use.
The Kitchen: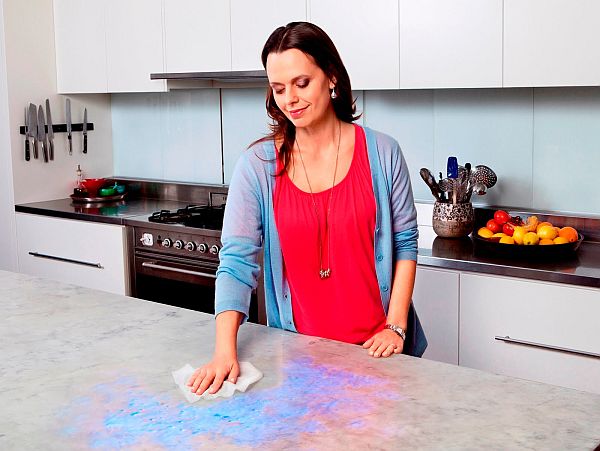 Removing all those oil stains and smudges from the kitchen countertop can look quite daunting. However, by simply spraying some vinegar solution on them, you would be able to get them off. It always pays to wash your utensils and clean the kitchen countertop after every meal to avoid dirt and grime buildup.
Removing Garbage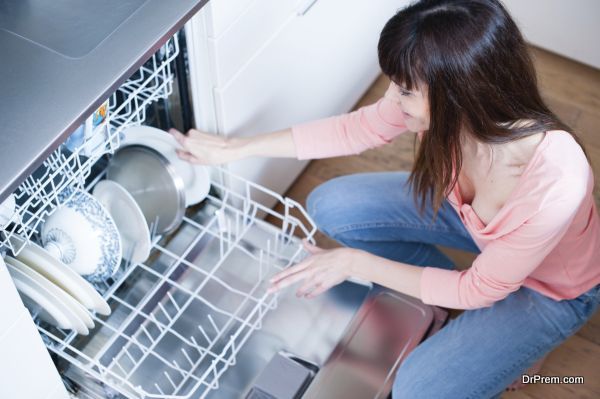 Start by emptying out that overflowing garbage bin. Throw all the dirty dishes into the dishwasher and put away the clean ones. Wipe the countertop with a microfiber cloth and give the cabinets some dusting while you are at it. Sweep and mop the floor at the end to give the kitchen the 'go ahead' in terms of cleanliness.
Now that you are done with cleaning the bedroom, bathroom and kitchen, here are some tips that would help you clean up the rest of your home quickly.
De-clutter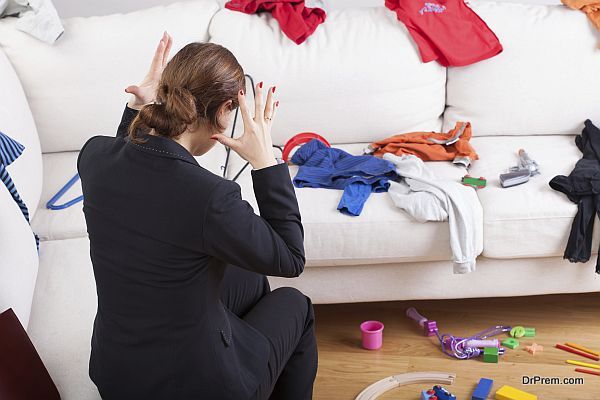 Removing clutter from a room can make it look cleaner instantly. Set aside storage containers for different items so that it would be easier for you to sort them out and then sort through them later. You can make use of an open shelving unit with some storage baskets to reduce clutter to a great extent. Small trays can work well on tables where you can store personal knick knacks. This way, your home would look less cluttered and more inviting no matter when your guests decide to drop by.
Clean the mirrors and windows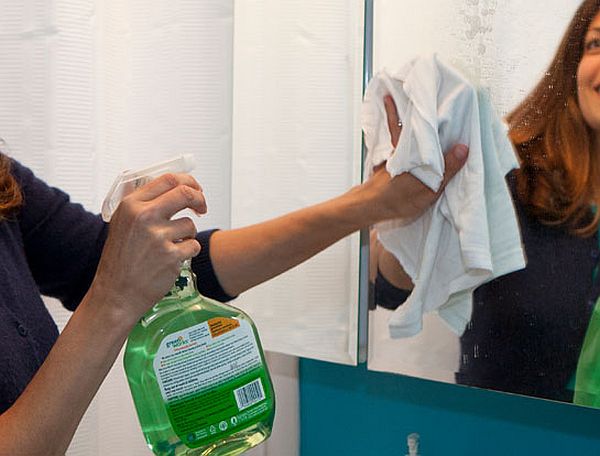 Smudge marks on windows and mirrors can be quite unsightly at times. As such, you would need to keep them clean in order to leave a lasting impression on your guests. Spray some organic cleaner on the mirror/window and wipe the same with a paper towel. The result would be amazing for sure.
Purge the Fridge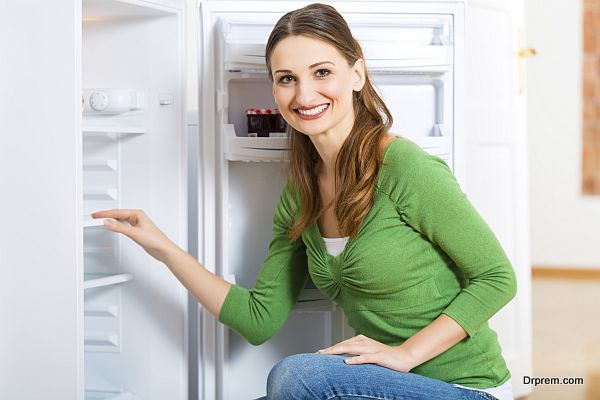 Nothing makes your home more unwelcome than a smelly fridge overflowing with foods, drinks and leftovers. So make it a point to clean out the fridge properly before the guests arrive. Throw out the leftovers, store the foods properly and wipe away stains collected on the shelves. Dip a wad of cotton in vanilla essence and place it in the fridge to get a sweet aroma whenever you open it.
Summary
While cleaning your home may look like a daunting task, there are several ways in which you can clean your home quickly and efficiently.