Have you ever thought of decorating your living room in a way which will look odd and strange? May be not! But there are some such strange décor items. Some of these décor items are weird but they still look amazing.
Lamp with dog's poop switch button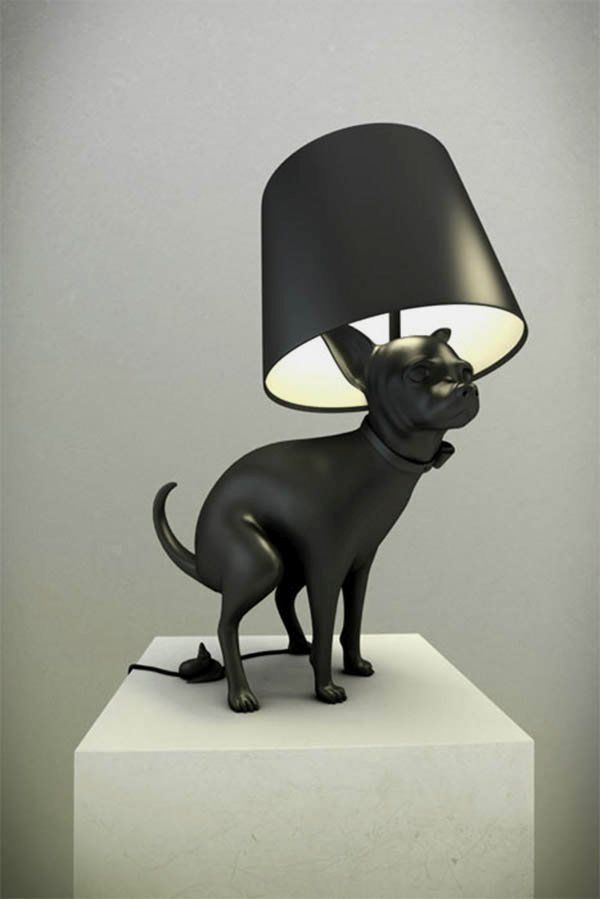 Here is a lamp which has a lamp on the dog's head. The dog is actually in pooping pose.  Hold on! There is more to this weirdness. The switch of the lamp is the dogs' poop. The name of the artist who created this lamp is WhatsHisName. These lamps come in two sizes. The big size dog lamp is called Good Boy. The smaller one is called Good Puppy. These lamps were banned from an art exhibition for obvious reasons.
Lamps inspired by Medusas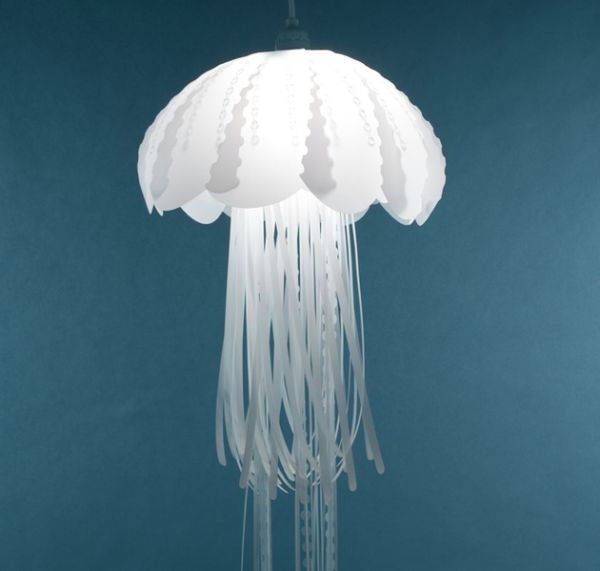 Roxy Towry- Russel created these dainty lamps. The unusual thing about these lamps is that they are in the form of medusa which are deep sea creatures. These elegant plastic lamps can be hung from the ceiling. If you love jellyfish or medusa, this collection is for you. You can find different types of medusa lamps in the Roxy Russel Medusa collection like Hydra lamp(they have the symmetrical shape), Ophella lamp (these lamps have delicate and slender shapes) etc.
Fusion Frames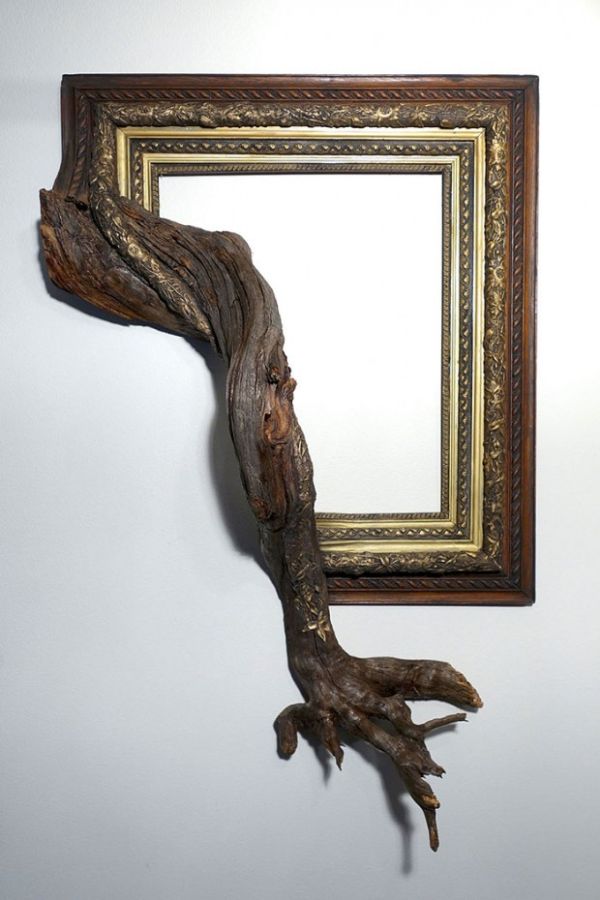 Darryl Cox created the intricate and unique fusion frames. These frames are basically reclaimed tree branch or root and a re-purposed frame. These frames involve the amalgamation of manmade things and natural things. Woodwork, sculpting, painting has to be done carefully to get the final finished product. These frames can adorn the walls of your home and they are also a perfect gift for your loved ones.
Toilet tea candle holder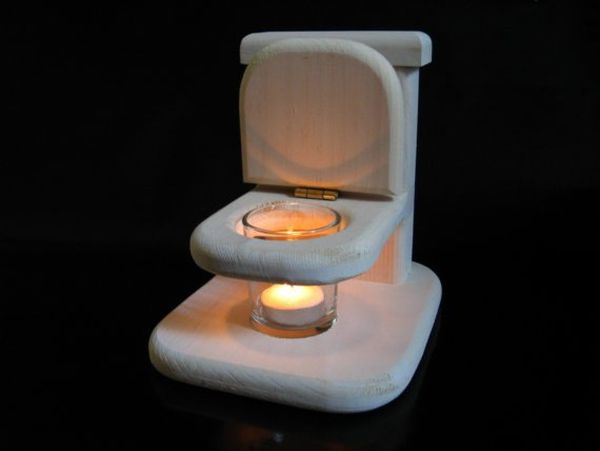 This toilet shaped holder has a lid that can be lowered and raised. You can light your favourite candle and the different shape makes it look different and unique. This candle holder has also featured in the Etsy gift guide which lists only classy goods. This lovely piece of work has good craftsmanship. One may find the use of an odd shape like toilet seat a little funny but these candle holders are impressive.
Soft light by Simon Frambach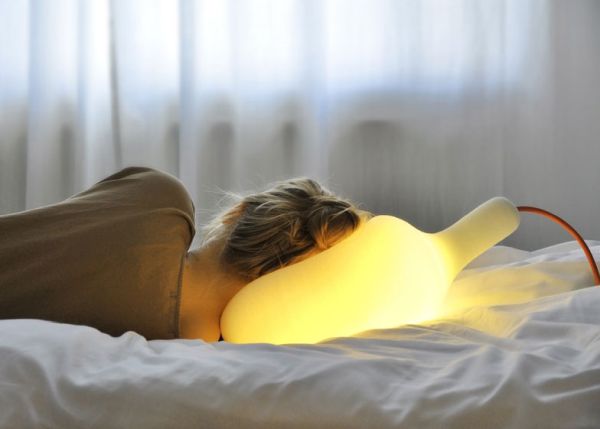 These lamps have been designed by German designer Simon Frambach. This unique lamp has a multipurpose use. Along with giving soft light, this lamp can be used as a pillow when you are sleeping. You can also use it as a cushion or padding for your laptop. You can even push the flexible lamp between gaps. The material used for making these lamps foamed polyurethane. Inside the lamp is a cage which encloses a low energy bulb. The function of the cage is to prevent the bulb from breaking. No complicated technical aspects only soft light. This light which interacts with the surroundings is an easy way of illuminating difficult dark patches like furniture etc.
Moustache candles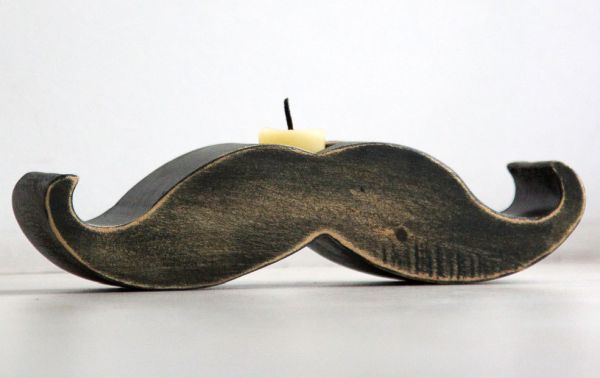 These candle holders are made from mango wood of the finest quality. Hence they are durable. The unique thing about these stands is the presence of moustache at the bottom of each candle stand. The stands come in two sizes. The bigger stand is of 6 inches.
The smaller stand is of 3 inches. These stands have a natural wood finish. They are handmade. These peculiar candle stands are made by skilled craftsman from Saharanpur in India. They make a good gifting option or you can make your candle light dinner look unique with these candle stands.
These decor items are outstanding. If you have a liking for showcasing peculiar artefacts in your home, then you will surely find these unusual items interesting.