With the advent of the smartphone, no one really uses a fixed line phone anymore. Folks who still have a fixed line phone in their homes are also less inclined to actually use it to make or receive calls on a regular basis. For the people who were born before the mobile phone era, however, fixed line phones remain one of the fondest memories and for the avid interior decorator, retro inspired pieces provide a great alternative to regular art pieces. This brushed chrome Crosley 302 wall phone is one such great design which lets people bring a little bit of the past back into their homes.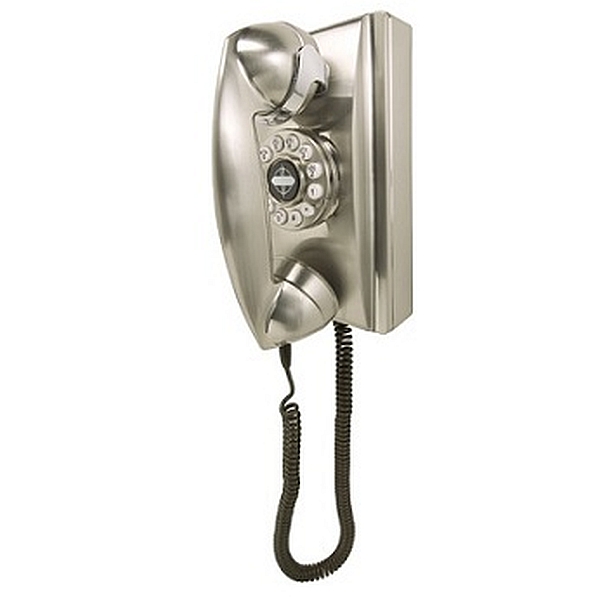 The design is based on the design created by Henry Dreyfuss, the renowned American industrial designer for Western Electric in the 1950s. The wall mounted phone may be a tad uncomfortable to use for people who have become a bit too accustomed to the wire-free mobile phone or the cordless fixed line phone but it still makes a great addition to any retro inspired interior.
The phone comes with all the physical features of the classic wall phone though it is created to function just like a modern unit. The rotary dialer actually hides a push button number dialer underneath. Other modern features on the classic looking phone include flash and redial buttons, earpiece volume control button and a switch for tone/pulse. The phone comes pre-assembled and can be installed on any wall in the house with a few screws and a fixed line connection. The Crosley 302 retro-inspired brushed chrome wall phone retails for just $59.99.
Via: Home Interior Design