A part of the 'XiangSheng' furniture collection of the illustrious studio Design MVW, the 'XiangSheng Side Table 2′ is making waves for all the right reasons. Design MVW is an acclaimed studio founded by a Chinese designer Xu Ming and French architect Virginie Moriette.
XiangSheng Side Table 2 – a combination of solids and voids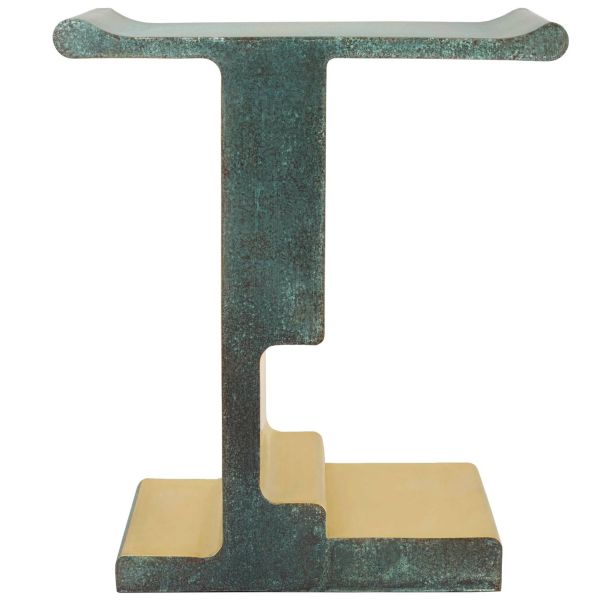 This is a side table in oxidized and brushed bronze that is adept at being a conversation starter. Its unique and charming design celebrates the relationship or the unity of the structural solid form and the space within and around it. As they say, the best of things happen and the best of ideas occur when one least expects it, the XiangSheng's idea also occurred to Xu Ming while of his ordinary visits to a factory.
A pile of discarded cutout metal sheets caught his attention and from there he picked up the idea of incorporating solids and voids in his design work. Solid and void are two parts of a whole and they cannot exist without each other is something Design MVW believes.
Use of oxidized bronze on the solid surfaces produces a pigment that transforms it over time, as it deepens in hue adding a living dynamic to the design. On the contrary, the brushed bronze lining on the inner side of each void represents something else. It pays tribute to the energy and strength of a void, which doesn't change with time.
Connection between Western and Eastern aesthetics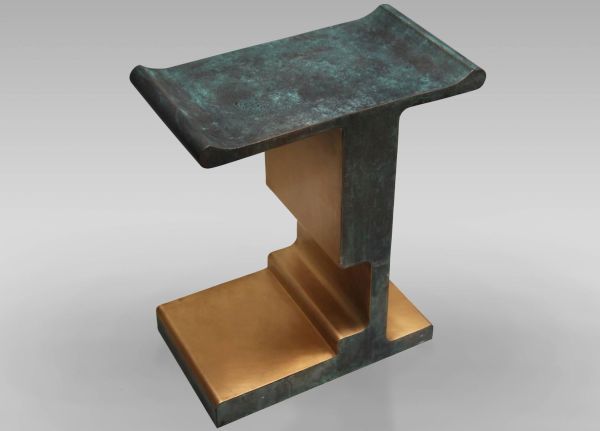 The XiangSheng collection celebrates yet another philosophy of Design MVW. It is their cross-cultural philosophy according to which the East meets West in terms of aesthetics. A solid object is admired for its form and material in the West. In the East, the concept of void is quite meaningful. Combining these both in theXiangSheng Side Table 2, Design MVW has managed to connect Eastern and Western aesthetics.
About Design MVW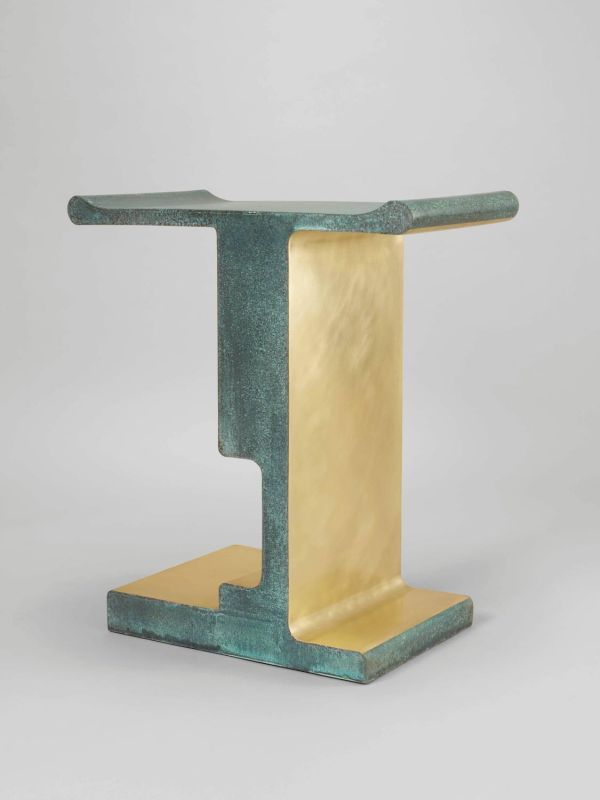 This side table is one of the many products designed by Design MVW, a studio that has set benchmarks in terms of unique sculptural and architectural forms. Under the supreme guidance of its two founders, the studio has an inexhaustible enthusiasm for creativity. It provides design and built solutions and consultancy for architecture, furniture design and interior projects.
Popular for connecting Western and Eastern aesthetics, and challenging the accepted wisdom of space, form and function, Design MVW has won numerous awards in Asia and Europe. Some of them areThe Architectural Digest AD 100 Design Talents Award (2015 and 2013), ELLE Decoration International Design Award (2013) and Wallpaper Design Award (2014).
Source : 1Stdibs.Com