Improving the value of a home is a common priority for many homeowners. You want your home to be worth as much as possible whenever you decide to sell. Raising the home value requires doing different jobs around the home, many of which take some time to complete. With Winter approaching, here are 5 home improvement jobs you can do this Winter that will not only make your home more enjoyable, but improve the value of your home over time.
 1. Better Insulate Your Home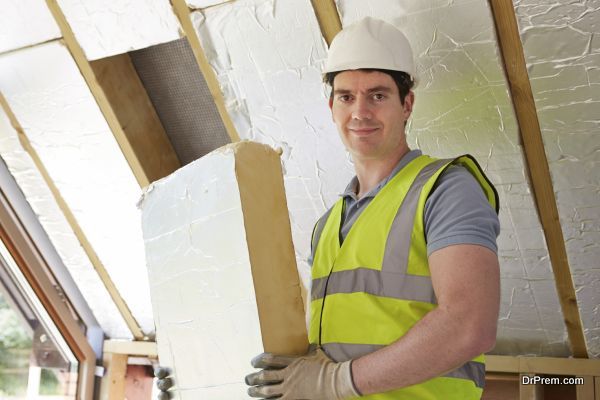 First, you should consider your home's insulation situation. A home that is not properly insulated will leak out heat during the Winter, resulting in a colder home and higher energy bills. To insulate your home, you can do a few things. For starters, you should have someone examine the insulation between your walls and in the roof. Some older homes require new insulation and adding this in can make a big difference.
Besides this, make sure there are no gaps around your windows or doors. If you see any gaps around the windows, fill them in with some caulk that matches the paint color. For doors, consider adding in a door sweep to close the gap below the door.
2. Heated Bathroom Tiles
Anyone who has gotten out of a hot shower in the middle of Winter knows how difficult it is. The same goes for the mornings when you walk into the bathroom and feel that cold tile on your feet. Wouldn't it be nice if you could keep yourself warm during the Winter, while also improving your home value? With heated floor tiles in your bathroom, you can. After installing these tiles, you just flip a switch and the tiles will warm up, spreading from your feet all the way up your body.
Bathroom remodeling is a great way to improve the value of your home and heated floor tiles are a great part of this. According to Everhart Construction, a provider of bathroom remodeling in Houston, TX,"Bathroom is one part of your home which offers you utmost privacy. It is where you can let go, get away from everything, and relax. For many people, it's not just a relaxation spot, but also a place that reflects their character. For whatever reason, investing in a remodel is a great idea."
3. Replace Your HVAC System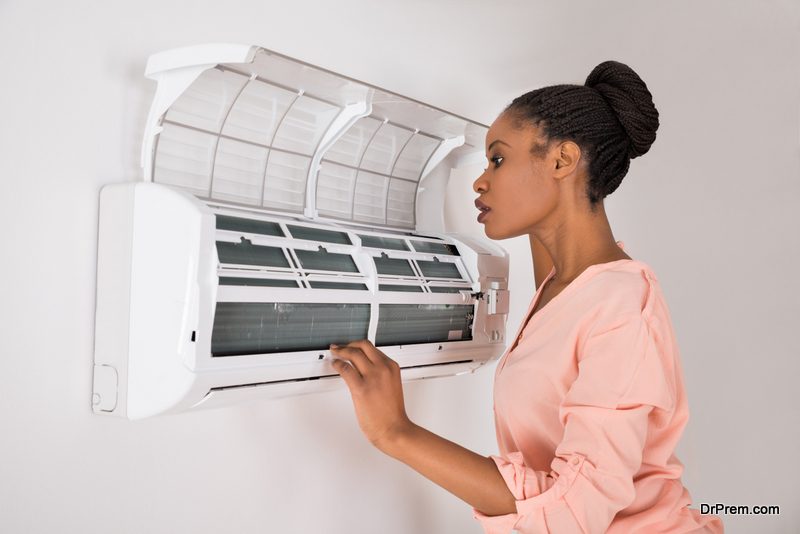 Your HVAC system does all the work for heating your home. If your HVAC system is getting old, it may be time for a replacement. Doing so would make your home warmer faster and do so at a lower cost. Installing a new HVAC system is a costly and time-consuming process, so be sure you need it before you get one. You should weigh the cost of the new HVAC system versus the energy saving costs and the improved home value. To learn more about replacing your HVAC system you can check out this guide.
 4. Add in a Wood Burning Stove
For a little extra heat in your home you may want to install a wood burning stove. Wood burning stoves, or pellet stoves, use wood or pellets to provide heat to your home. Depending on the size you can either heat a single room or the entire house. Installing one of these systems is a great option if you have a particularly cold room in your home, such as a finished basement.By getting one of these stoves now you can enjoy the warm heat all through the Winter and leave it behind for whomever owns your home next. To learn more about installing a wood or pellet stove you can visit this guide.
5. Give Yourself More Space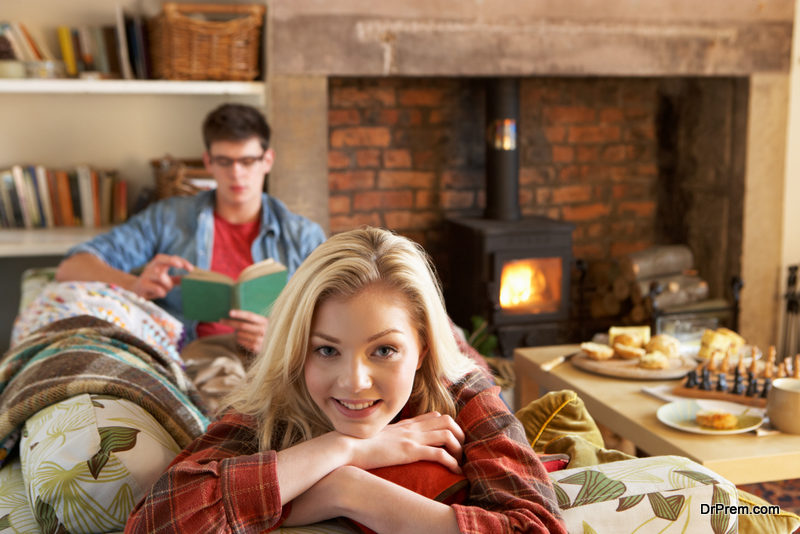 Finally, for a lot of people the Winter means hosting people at your home. If you find that having people over becomes a little too crowded, consider adding in some extra space. This could mean knocking down a wall to combine two rooms or even adding an entirely new room to your home. Any time you can increase the square footage of your home you'll increase the value, so this is an excellent project to add to your to-do list. Adding in more space costs time and money, but if you plan ahead and start saving up, you should be able to afford it before long. 
Making the Most of the Winter
With the items above you should be able to add some significant value to your home this Winter. But not only that, but you'll get to enjoy these new comforts for yourself. From making your bathroom a little more comfortable to making the home bigger, there are plenty of ways big and small to improve the value of your home this Winter.
Article Submitted By Community Writer