Artificial grass is gaining popularity among many homeowners as a convenient alternative to natural grass. Homeowners with expansive lawns have to readily carry out the chore of trimming them to maintain their visual appeal. The upkeep of the yard not only requires time and effort but also involves extra costs.
On the other hand, synthetic grass in your yardensures a lush outdoor area that's safe for play and recreation all year round. If you're eager to learn more about artificial grass, check out resources online or consult reliable providers.
Are you planning to switch to artificial grass soon? Here are several things you should know:
1. Types of Artificial Grass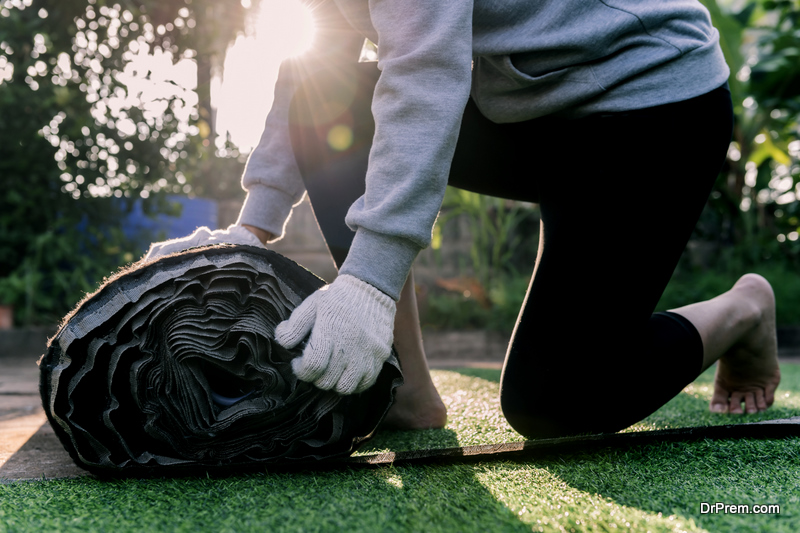 Throughout the years, advancements have made artificial grass appear strikingly similar to live natural, even as it's made of petroleum-based plastics. To achieve the look you're going for, you first need to know the different types of artificial grass:
Nylon – It's the most durable and long-lasting type of artificial grass but it comes with a high price tag. Due to its stiffness, nylon artificial grass is suitable for high-traffic areas.
Polyethylene – Artificial grass made of polyethylene offers a realistic appearance and texture, making it the ideal mid-range option. It also boasts a soft feel, so it's best for play areas or other spaces where people walk barefoot.
Polypropylene – It's the most affordable option but also the least durable. This type of artificial grass is suitable for small spaces with minimal use.
Another thing to keep in mind is that the blades of artificial grass undergo infusion with UV inhibitors that resist fading under constant exposure to the sun. What this means is that you don't have to worry about your artificial grass looking its color when you use it as it's intended.
2. Life Span
If you're planning to install artificial grass on your lawn, it can last up to 20 years or longer. As long as you follow the proper installation method, including preparing the area and adding the infill, your artificial grass is guaranteed to last for a long time.
3. Infill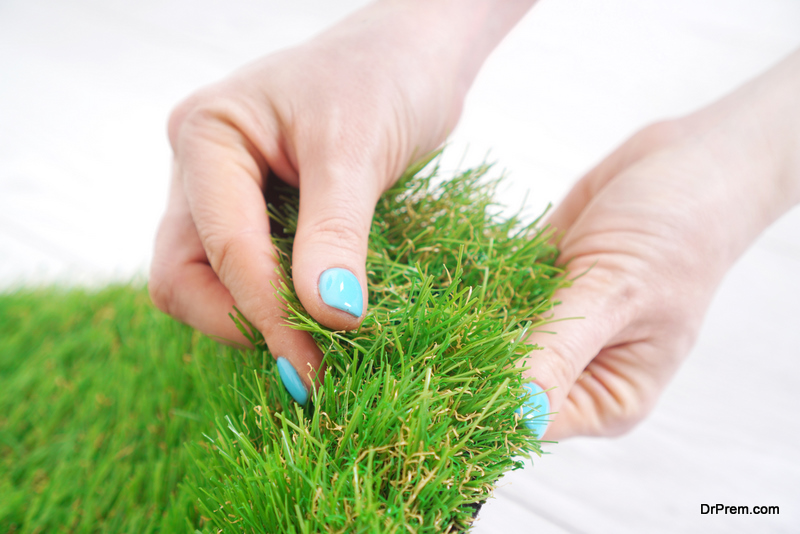 The infill is a crucial element in setting up artificial grass. It's responsible for supporting each synthetic grass blade, keeping them upright, and providing a natural look at the same time.
The two most popular types of infill materials are green silica sand and black crumb rubber. It's crucial to remember that the infill adds a layer of cushion underfoot that makes it feel similar to walking on natural grass.
During the installation, the professional will apply the infill once the artificial grass is in place. Depending on the type of grass, the manufacturer will provide instructions on the amount of infill to use. Generally, the professional will apply the infill with a drop-spreader that distributes it evenly across the top of the grass. You can utilize a utility-type broom to brush the infill to the base of the artificial grass. Once the infill is in place, it will help protect the grass and prolong its lifespan.
4. Sustainability
Artificial grass helps in the conversion of natural resources. Since real grass requires regular watering, you can save on water by installing artificial grass.
This artificial material also doesn't require mowing, which eliminates the need for you to use gasoline and other toxic chemical fertilizers or herbicides that can drain into the gutters and pollute the water supply. Overall, artificial grass requires less effort from homeowners.
5. Maintenance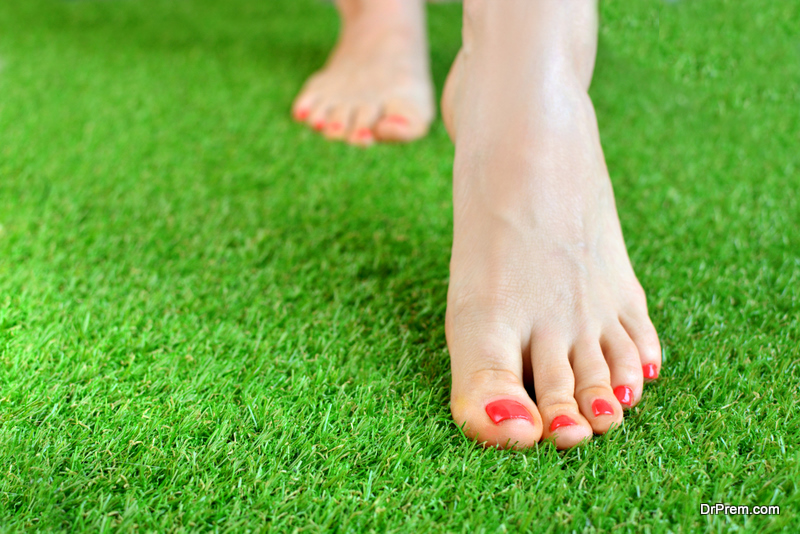 Artificial turf requires minimal maintenance compared to natural grass. Since vacuuming isn't ideal, you can utilize a broom or rake to eliminate any leaves or debris on your lawn.
If you want to achieve the best outcome, you can utilize a blower or push broom every three months to brush away any lingering debris. When you brush against the grain of the artificial grass periodically, you help stabilize the fibers.
Moreover, one way to freshen up the grass fibers and allow pet urine to drain away entirely is to spray the turf with water. When there's a high concentration of pet urine or spills in certain parts of the yard, you can prepare a vinegar solution that you can add to a spray-hose dispenser to keep the odor under control. Remember that the earlier you deal with spills, the easier it will be to keep the yard clean and fresh.
6. Price
Before you decide to add artificial grass to your yard, you should be ready for the price. The installation can be costly upfront. However, if you're going to compare the maintenance cost of artificial grass and natural grass, you'll end up saving more with the synthetic turf.
In the long run, artificial grass can provide you with a better return on investment while also saving time and effort. 
Conclusion
Artificial grass is the best option if you want to cut down on your yard's maintenance cost, along with time and effort. One of the best choices you'll make to keep your lawn aesthetically appealing throughout the year is to switch to artificial grass.
Article Submitted By Community Writer