Remodeling any space in your house is an expensive affair. Weather it is a small one or a big project; the bottom line is that, you have to ensure you have the necessary financial backup. Instead of going for a complete renovation, one of the best ways to save yourself the financial burden is by doing things one-step at a time. A few tricks and tips on this front will prove to be helpful for you in many ways.
Look out for discounts and slashed prices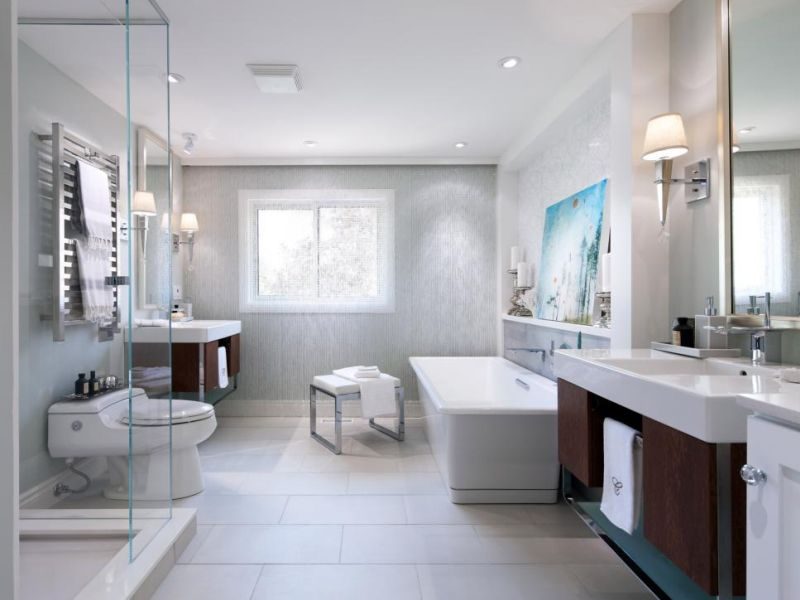 Throughout the year, there is always something going on when the prices are slashed down. This can help you to plan your renovation well in advance. You can start collecting all the new things that you want to put in your bathroom by buying them as and when you have the back up funds to do it. This will also save you the time and energy of brainstorming what kind of changes you want to make.
Small and noticeable changes can help
Instead of going for big changes, opt for small and noticeable changes. For example, you can choose a differently colored handle for the bathroom cabinet with a different design and style. Apart from that, for the flooring, you can opt to put slip proof rugs or floor coverings to bring in a new look and change.
Painted glass work instead of regular one's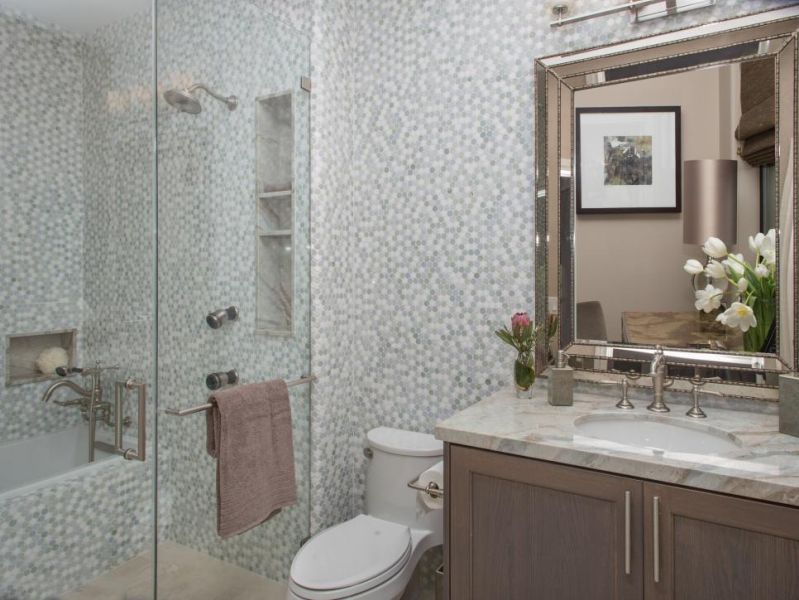 One of the easiest way to bring in a new look to your bathroom is by incorporating the stained glass or painted glasswork. This is something that even you can do by yourself. For this idea, you can choose the design that you want and draw it on the glass using a carbon paper. Get yourself some glass paints and differently sized paintbrushes. You can finish your painting in just a day and your bathroom will look as good as new.
Add/modify the mirror of your bathroom
You can also consider adding in a new mirror to your bathroom. If you are planning to replace the existing one, you have two options. The first is of getting yourself a new mirror with a different design. The second is by using the existing mirror and designing that one to give it a new look. If you plan to go for the second option, you can consider using different kinds of arts and crafts materials. Also give it a nice framed border by using metal or wooden frames for the new look.
Making a change to your cabinets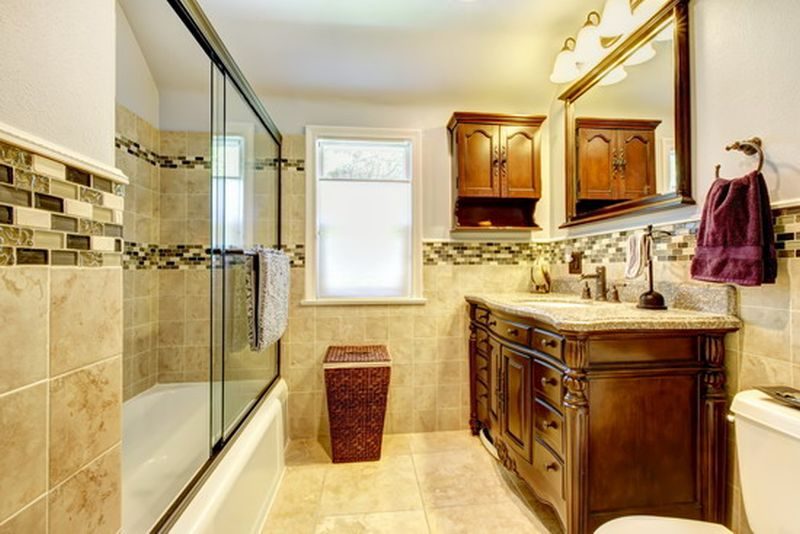 Many bathrooms have cabinets under the sink or on the wall. Well you can make your cabinets look new by repainting them. If you have an old chest of drawers or a small sized cabinet that you no longer use, just add that inside the bathroom to give it a change.
Decorate your bathroom with home decor items
A perfect way to give your bathroom a makeover is by adding in some decor to it. Consider long and big vases with artificial flowers, a basket of dried flower petals. You can also consider a replica of a birds nest by putting in a pair of birds along with an egg inside dried hay filled basket. In fact you can even put a shelf and add some easy to clean home decorative that you have with you in your house.
Add a differently styled rack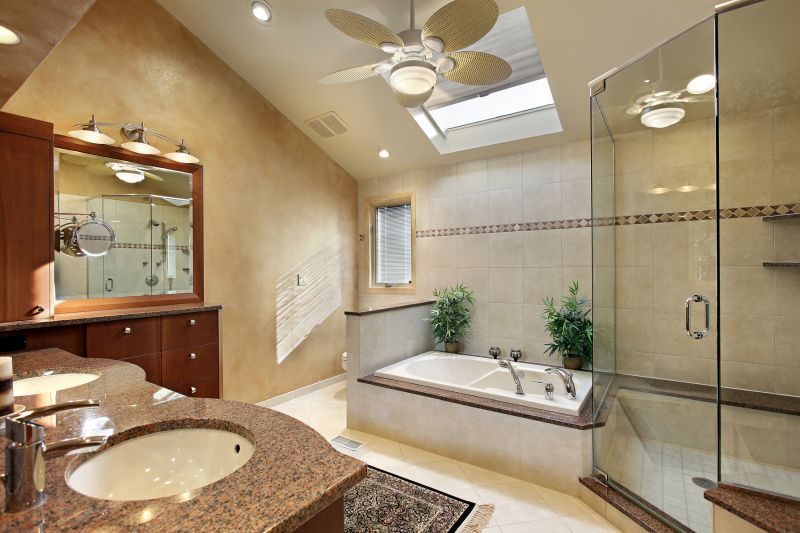 Instead of opting for the standard looking rack, consider making a change by adding one that is designed differently. Instead of a rack, you can also consider using your trolley to stack up the extra towels and napkins and other such necessities in your bathroom.
Wall art will always work miracles
For those that have simple painted bathrooms, you can bring in freshness by considering wall art designs. You do not have to worry about getting it painted. Instead, you have readymade stickers that you can use to make the change. This will make your bathroom look new and give it the change that it needs.
Placing laminated sheets in the bathroom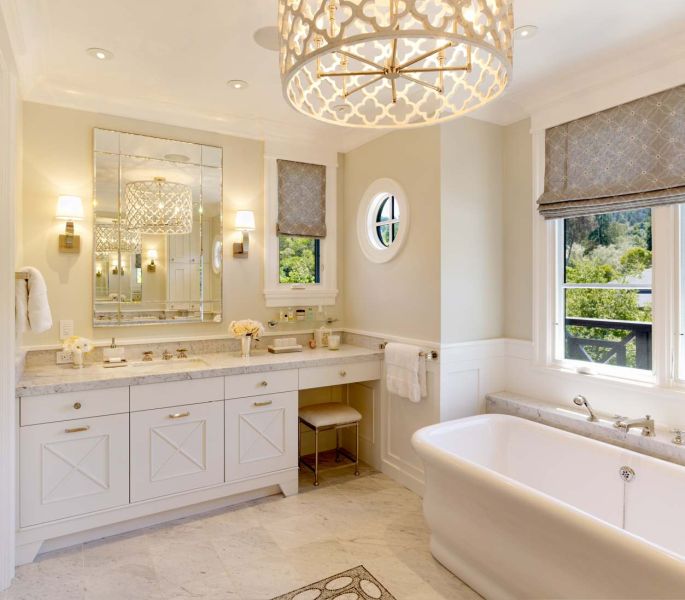 Another quick and easy work around to give your bathroom a new makeover is by using laminated sheets. You can place it on the cabinets or alongside the bottle portion of the wall. This will bring in a noticeable change to your bathroom.