Smoke detectors are one of the most important protective devices in your house that will keep you safe in the event of a fire. As per the United States Fire Administration (USFA), most of the deaths occur due to not working or no smoke detectors installed in residential properties. So, it needs to be maintained, updated and replaced if it's not functional anymore. To help you to choose one, we have compiled a list of best home smoke detectors of 2018.
Things to consider
Not all the smoke detectors are manufactured equally. So, before you select one for your house, you should keep the following points in mind.
Hardwired or battery operated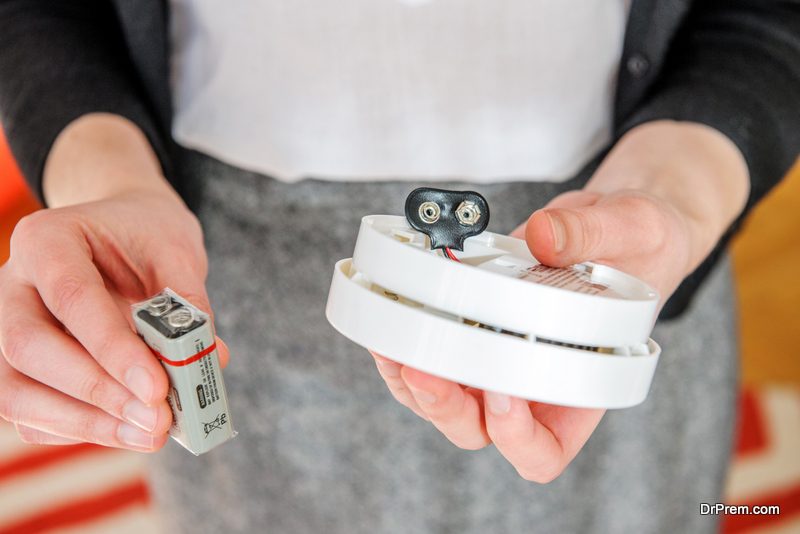 Most of the smoke detectors are battery operated, but you can installed wired detectors during house construction. Wired smoke detectors run on electricity and usually have a battery back up for power cuts. You can install wired ones even after construction. The main concern with battery operated detectors, users generally neglect the warnings about low battery. So, either choose a wired detector or if you are purchasing a battery powered detector then make sure you replace the batteries one required.
Interconnected or standalone
If there is a fire in one area all the connected smoke detectors will go off at the same time. All the detectors will warn you with beeps, once the battery is low on even one of them.
Standalone detectors warn you only about the area under fire that needs quick attention.
Required features
These days you can find smoke detectors that do more than just alert you about smoke. We are mentioning a few of them.
Remote controlled alert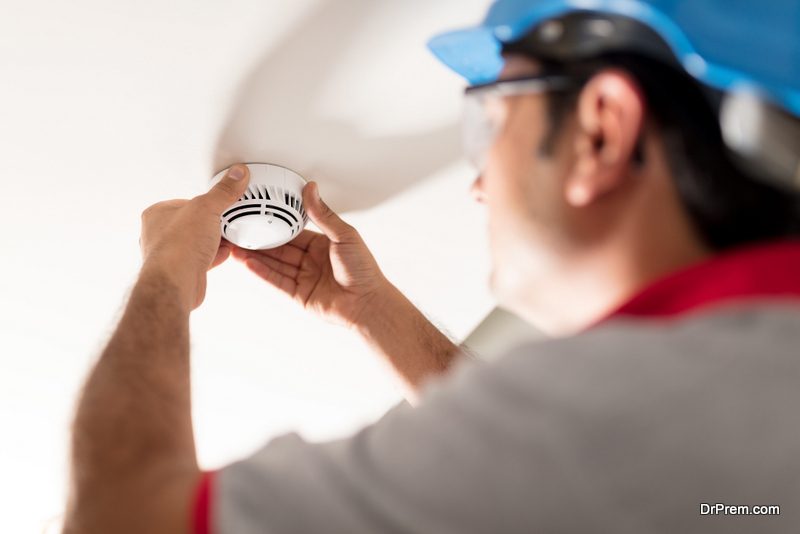 You can control the detectors from anywhere through this advanced feature. Units with remote feature send you alerts about smoke and low battery.
Silence button
Most of the detectors comes with silence button that allows you to quiet unwanted alarms for up to fifteen minutes, which is more than enough to clear the smoke from your stove or barbecue.
Voice hush
The feature gives you the ability to silence the alarms from voice commands instead of physically reaching the unit and press the shut up button.
Carbon monoxide detection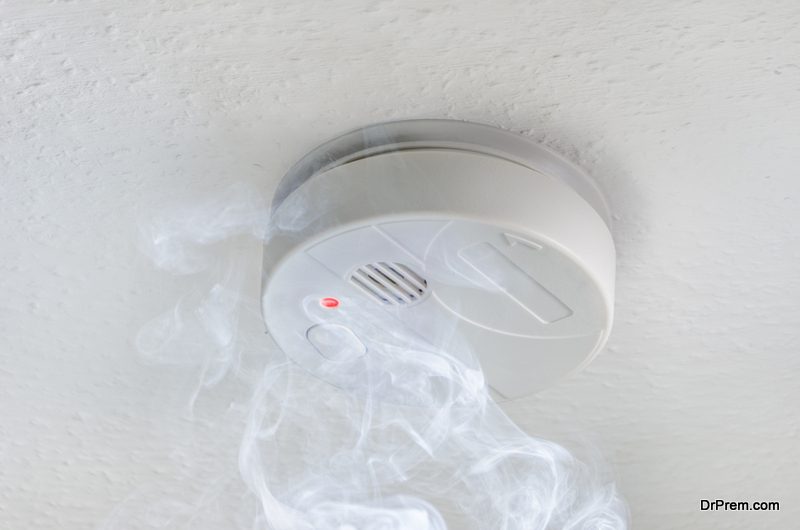 Many detectors with dual detection of smoke and CO gives you extra protection.
Smart detection
Some of the smoke detectors give you the exact location of the fire that allows emergency response and evacuation easy.
Best home smoke detectors of 2018
Nest Protect (2nd generation)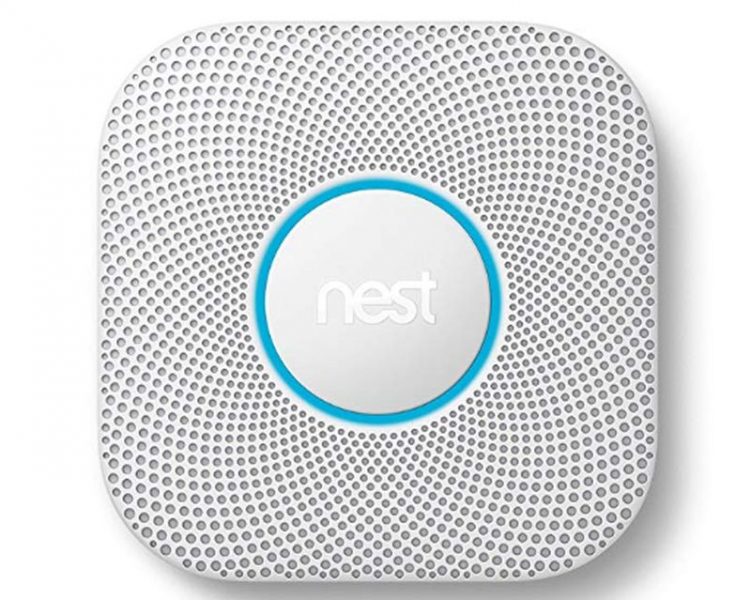 One of the best home smoke detectors of 2018 and only smoke detector to use "split-spectrum" sensor that uses the infrared photoelectric sensor to detect all types of fire using more reliable photoelectric technology. Unlike other detectors, this top smoke alarm detects carbon monoxide (CO) , heat, and humidity to differentiate between a real and false fire. It only works with routers supporting Ipv6.
Other features
Comes with Nest app, to perform connectivity check and silence alarms
LED lights and voice warnings
Integrates with thermostat and Nest Cam
Hardwired with batteries as back up
85 dB sensor
Motion sensor lighting
First Alert 3120 B
A dual sensor alarm that uses ionized and photoelectric sensors to detect even a slow burn or smoke. It can connect with other similar units installed, so if one goes off, all will go off at the same time. It has a single button to check its functionality and silence. It is hardwired and requires two AA batteries for back up.
Other features
Battery powered and wireless
Audio alert: 85 dB siren
Anti-theft feature
BRK 7020B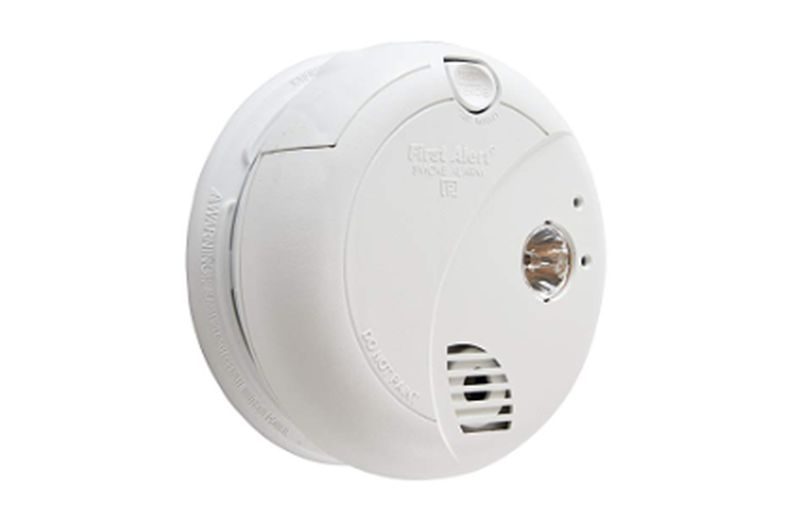 An effective hardwired smoke alarm system that comes with 9V battery back up in case of power cuts. It connects with 18 other BRK or first alert units. It also features a flashing light that gives you an idea which unit triggered others to go off.
Other features
Silence button to silence all connected alarms
Low battery alert
OptiPath 360 Technology provides direct access to the smoke sensor
First Alert SA320CN
The budget-friendly detector uses both photoelectric and ionization sensors. It is battery operated and required two AA batteries that come included in the purchase box. Most of the users say that they never heard any false alarms after installing this unit.
Other features
Intelligent sensing technology to reduce false alarms
Test/silence button to switch off alarms raised due to cooking smoke
85-decibel alarm.
Vivint Smoke Detector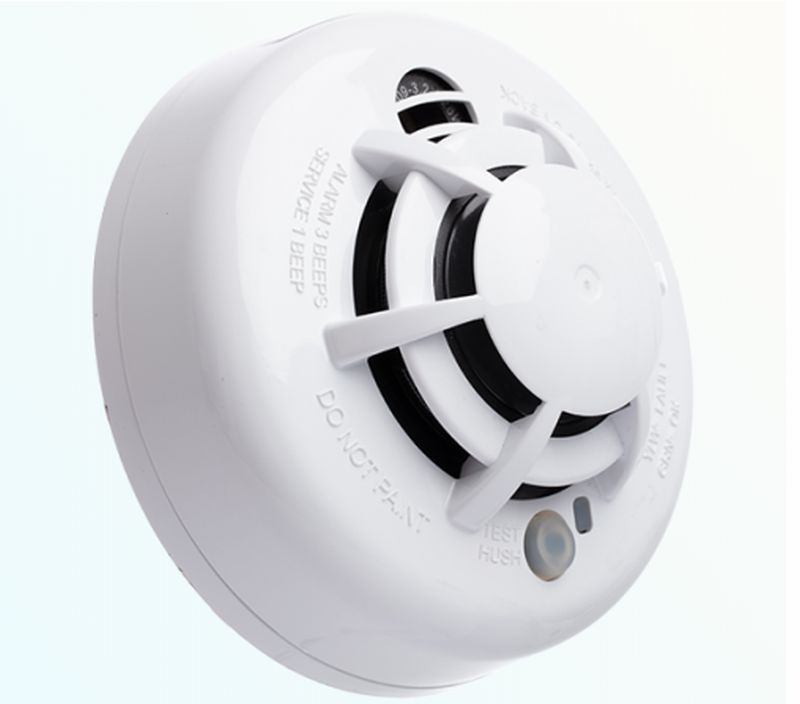 Once installed, it becomes part of your security system, so that it can call for help even if you cannot check the notification on your cell phone.
Integration sounds simple, but it can be of great help during a fire threat.
Other features
Increased smoke and heat detection
Audio alert: 85 dB siren
Battery powered and wireless
Sends instant mobile notifications
First Alert SA3210
Not all the fires are same, some start with slow and lots of smoke while others may quickly spread. The first alert detects both the fires and its battery lasts for ten years. So, you do not have to worry about replacing the battery anytime soon.
Other features
Dual sensors
Audio alert: 85 dB siren
Kidde 21026043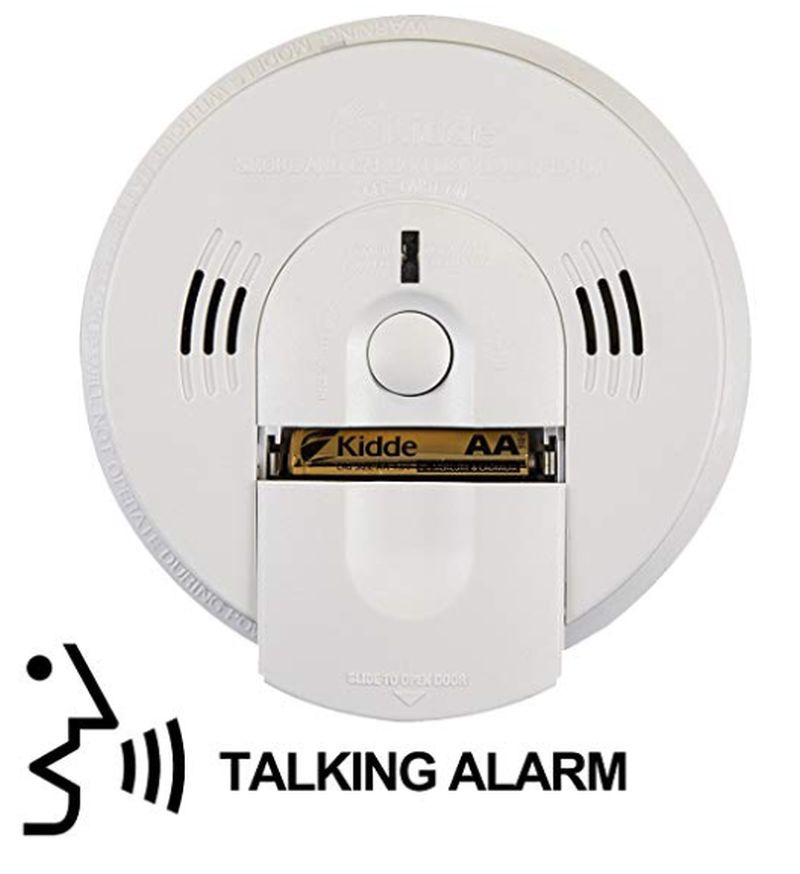 The battery operated ionization unit detect carbon monoxide and smoke. It features verbal warnings instead of the siren and cannot be interconnected with other detectors.
Other features
Hush mode to silence alarm
Verbal warning for low battery
Required three AA batteries that are already included with the purchase
Kiddie P9050
Most residence area needs more than one smoke alarms. If you are running low on budget, Kiddie P9050 – a basic affordable smoke detector comes to rescue. This battery operated unit works on a photoelectric sensor and has a strong reputation for fire protection.
Bottom line
Smoke detectors are not perfect, but they can maximize your protection regardless of type or brand. We suggest that you use multiple photoelectric sensors and at least one carbon monoxide detector to make sure your family remains safe.