You may have recently moved into a new house or been in one for decades. And for some reason, your living space feels gloomy. And since you're here, you identified what was causing it—boring walls.
To fix those walls and to add some spice to your living space, follow these tips.
 1. Have a gallery wall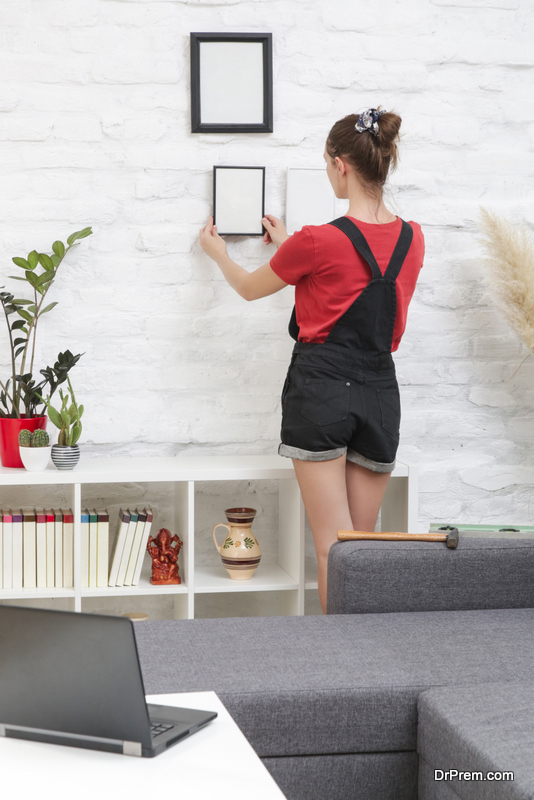 You may consider your wall boring because it's completely blank. An easy fix is to convert that wall into a gallery wall. It's a cost-effective way to give your living space some life. Having a gallery can let you display all the memories you had with your family and friends in your home or flaunt some of the paintings you bought.
Having a gallery wall is as simple as hanging some of your favorite pictures and pieces of framed art you have. You don't need to worry about the design or the tackiness of the images and paintings. It's your home—there's no need to be pretentious. If the photos and illustrations you place make you feel good, that's all that matters.
2. Don't overdecorate your walls
Aside from photos and paintings, you can place other wall decorations such as posters, tapestries, baskets, hats, blankets, carpets, plants, and even plates. They can make the room more alive and personalized, depending on the items you'll choose. However, when decorating your walls, never put too much on them.
As the saying goes, less is more. You can decorate at least one wall in every room and make it draw your and your guests' attention whenever they enter. Remember that minimal but carefully picked decorations can make the room feel less busy and cluttered but not empty and dead.
3. Don't forget about balance and symmetry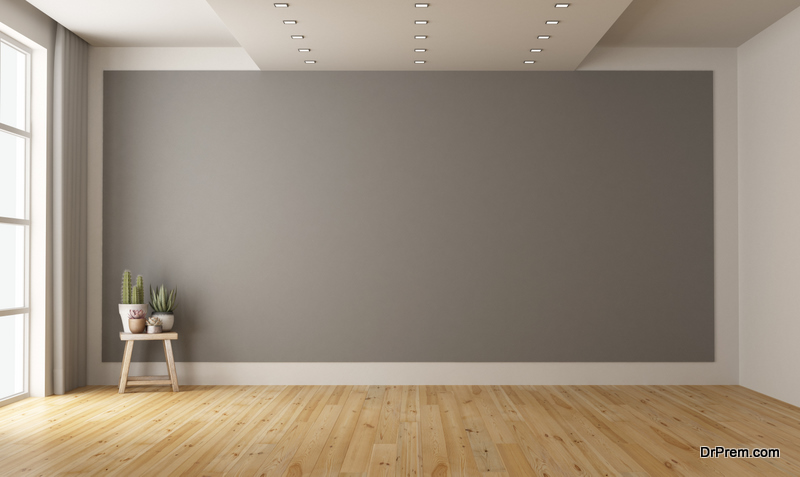 Aside from limiting the number of decorations you'll put on your walls, keep balance and symmetry in mind. For example, if you're going to hang a carpet, make sure it's center on the wall.
Also, don't just randomly place a picture one foot away from the ceiling or the floor. Make sure that you put them at eye level. If you have a lot of stuff to hang, make sure that you position your statement or main piece in a place where you can see it immediately when you enter the room. Better yet, surround the main piece with everything else circularly to achieve radial balance.
Of course, you can deviate from this. Know that asymmetry or informal balance has a place in interior design. However, unlike symmetry, asymmetry can be challenging to pull off.
Nonetheless, the key trick to asymmetrical design is to ensure that you avoid putting repetitive elements together but keep the balance between your decorative materials according to visual weight. For example, if you place a wall clock on the left side of the wall, you can place a mirror—similar in size and shape to the clock—on the right side of the wall.
4. Repaint your walls
Painting your walls can completely transform your dull wall into a work of art. Of course, it's up to you if you want them in a solid color or with a pattern. Just remember that if you choose to have a single color for your walls, the colors and tones you'll choose can affect the dynamics and feel of the room. For example, painting your walls red can introduce a cheerful feeling, while blue can let your living space emanate a chill atmosphere.
If you have a knack for art, an alternative is to paint a mural. Aside from making your living space livelier, a mural painting can effortlessly wow guests. After all, it's not something you see every day.
5. Have a chalkboard or whiteboard wall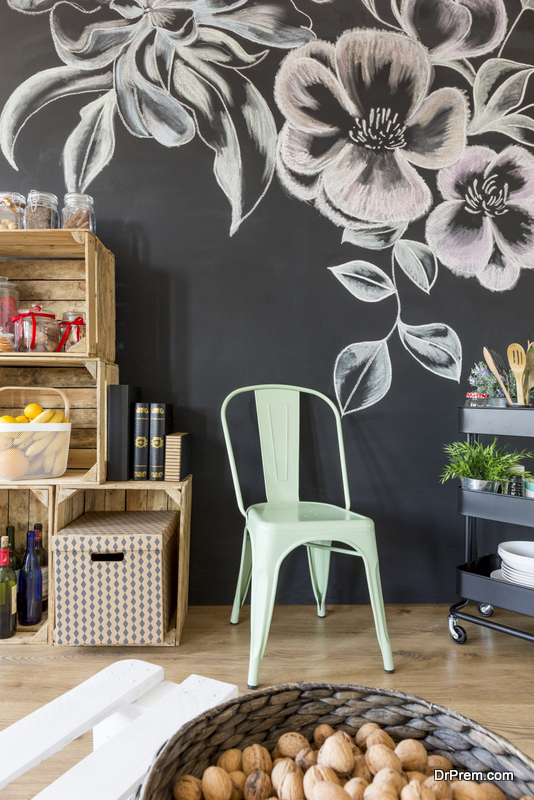 Instead of painting one of your walls with regular paint, you can choose to use chalkboard or whiteboard paint. Either of those two will allow you to have a wall where you can draw or write. Having one wall converted into a writing board can help you brainstorm ideas for work, homeschool your kids, and track scores when you're playing with friends and family members.
6. Use designer wallpaper
Painting is not always a viable option. Some of you may be renters with strict property owners or prepping a room for painting is too much a hassle you can't afford. Thankfully, you can conveniently buy designer peel and stick removable wallpapers online. In some cases, they're better than paint, and here are some reasons:
They come in many patterns and styles.
They are easy to install.
They can be easily removed once you need to leave the property.
They also come textured, which can add more depth to your rooms.
They are eco-friendly and don't reek of toxic chemicals.
Conclusion
It's high time that you say goodbye to your boring walls. With these tips, you can make your home a much better place to live at. Not to mention that when you have guests over, they'll surely be wowed with the changes you'll make. 
Article Submitted By Community Writer