A baby shower is not just a celebration of the birth of a new child; it also marks the essence and new journey for a woman. On this special day, the mother to be and the child both get all the wishes, blessings and love that is shared by all those who are a part of their lives. While planning a baby shower, there are so many things that you need to keep in mind. Well, since it is the time when you can do the most beautiful and out of the world decorations, one such beautiful option would be to choose centerpieces made from mason jars. Here are some decorative ideas that can inspire you in the most beautiful way.
Mason jar candy collection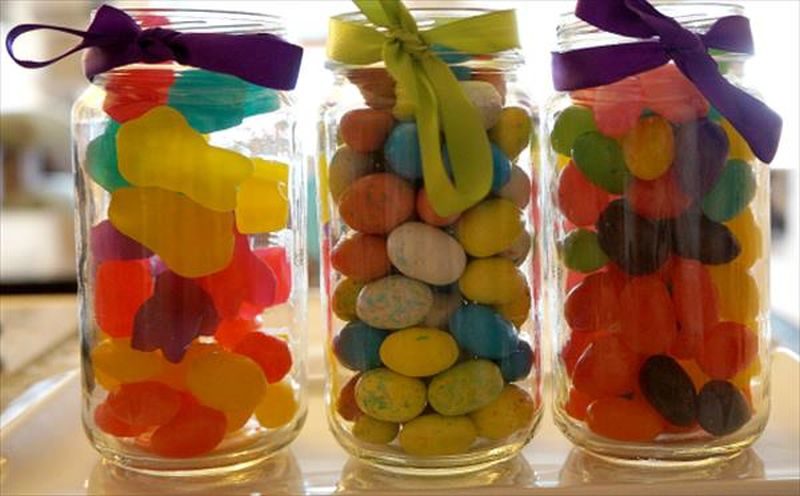 Since the whole concept for the baby shower revolves around the mother and child, one of the best ways to bring this out would be to fill it with different candies that everyone will love to eat. In the mason jars, you can fill in a variety of candies, which not only act as a centerpiece but also a perfect way to sweeten the moods of everybody.
Hot air balloon designs
If you want to convey some cute messages, then the design of an air balloon would be just perfect. You can attach small sized balloons with a nice string and put in special captions on the balloon. Even on the basket, you can add some special words. To make it more beautiful, you can add little decorative items inside the basket such as candies or even a couple with a baby in their hand etc.
The lantern mason jars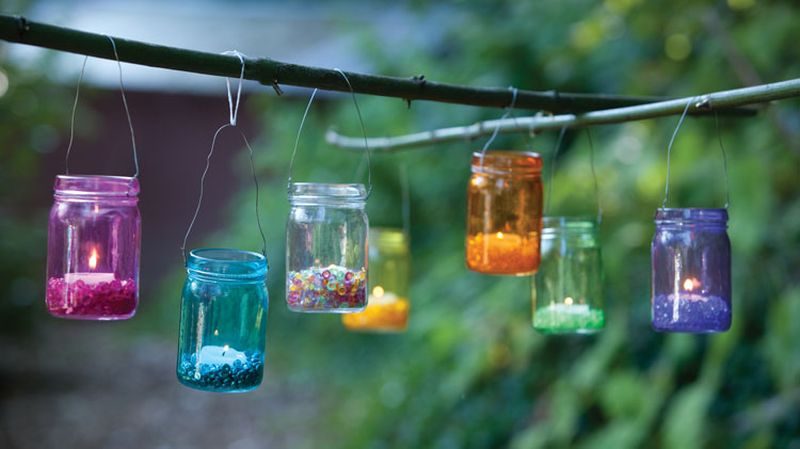 This is one of the sweet and simple ideas of using a mason jar. In this idea, all you have to do is fill the jar with some colored sand or even pebbles and place a small wax candle inside it. You can choose to have scented candles if you want to add some fragrance or freshness to it.
Mother and child sand art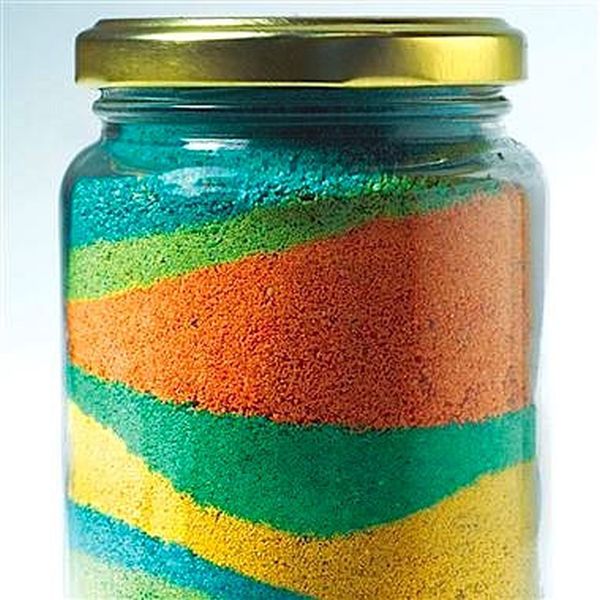 Another nice concept for the centerpiece would be to do a sand art on mother and child. In this, you can use miniatures of a women and a baby together along with a crib. Another good idea would be to show a pregnant woman sitting and a stork bringing a baby to the mother. This is not just a perfect way to set in the mood, but it is also a blend in perfectly with the concept of the baby shower.
Tinker bell Mason jar centerpiece
You can also have the tinker bell concept as a centerpiece. This decorative piece is ideal for any occasion and it looks really beautiful. To add to it, you can also opt to have a candle inside or choose the ones that have light.
Painted mason jars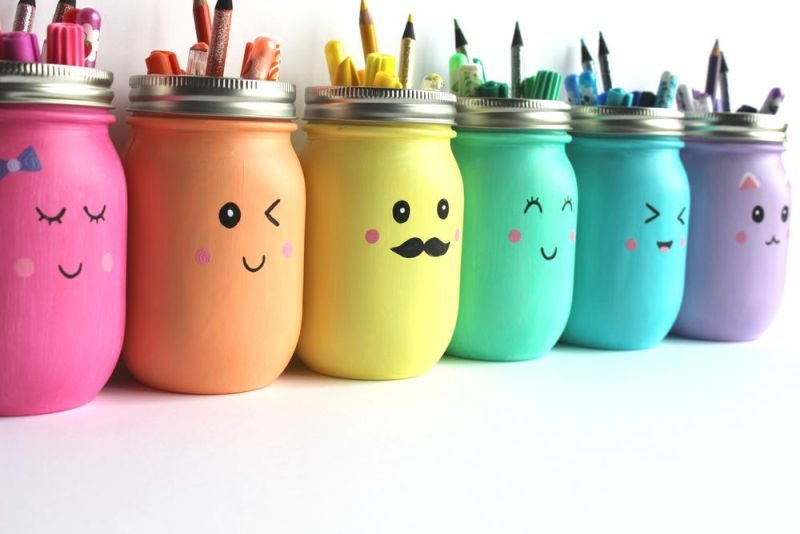 Considering that you can do a lot with mason jars, another perfect way to design a centerpiece would be to paint it. You can use some lace materials to make a design of a dress or use velvet cloth or cuttings for a boy's outfit. In case you do not know the gender of the child, you can also design it in the form of a pregnant woman's belly and fill it with some snacks or nuts.
Stork designed Mason jar centerpieces
Another beautiful idea would be to have mason jars that are filled with some beautiful sand and pebbles and the lid is covered with lace. The stork can be glued to the lid of the Mason jar and can be painted the way you want. The best thing about this is that you can make this at home by simply using sheets of thermachol and paint the colors that you like. To make it look more unique, you can add the face of a baby popping out from a little cloth bag hanging from the beak of the stork. This will make the centerpiece look more real and beautiful.
Mason jars in the form of a flowerpot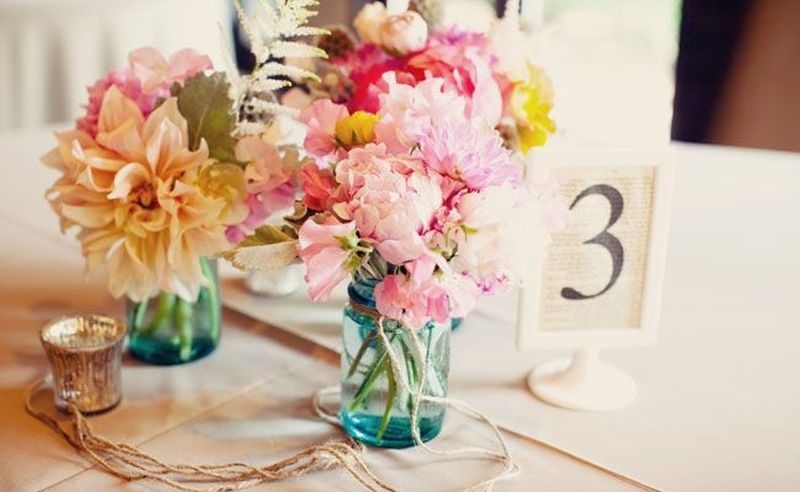 Flowers are one of the most preferred forms of decorations. Well, now you can use mason jars in the form of flowerpots and place them in the center of every table. To make it more attractive, you can use colored ones and add some fun filled captions like one-liners.