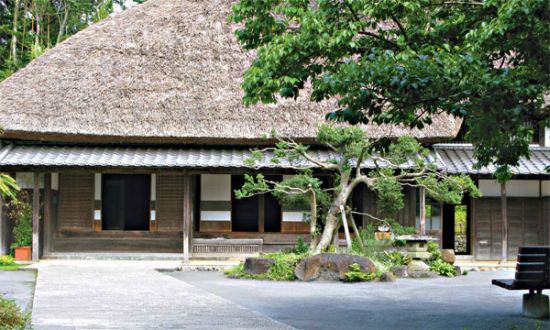 The Mizuta residence, which is a traditional Minka house design, is the birthplace of late professor Mikio Mizuta. It is standing tall, surviving even the major earthquake of 1923. Well, this house stands there to be an ideal of sustainable house design that we need the most today. This kind of house is usually built using only natural resources like wood, earth and bamboo, all of these collected from surrounding areas. The concept behind building such houses is using cheap and readily available materials.
The bottom structure of the house, roof, walls and support columns are made from wood. The soil is mixed with straw that is fermented to make a durable mixture. This mixture is then pasted on a net structure made of bamboo, helping to form strong walls. These kinds of walls are known to control moisture and make healthy rooms. In many houses these walls are also covered with plaster made from crushed and burnt sea shells. It prevents the walls from getting wet in the rain. The house has also been integrated with sliding paper doors and windows, which is known as Shoji.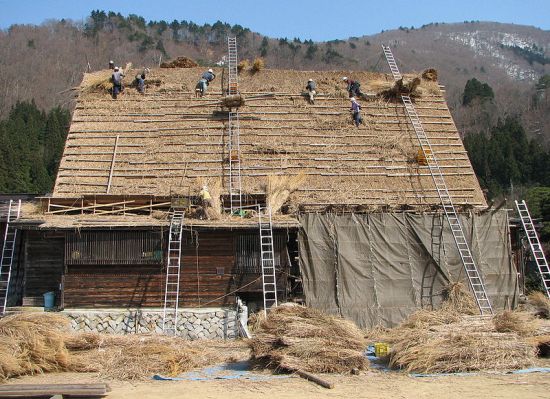 Roofing is done with the help of grass and straw. Wooden columns support the entire structure. This makes the house stronger and prevents it from collapsing. The nicest thing about the house is that it does not produce any waste. Each and every part of the house can be used to make something useful. Materials used in these kinds of houses can be used and re-used, spanning over a long period of time.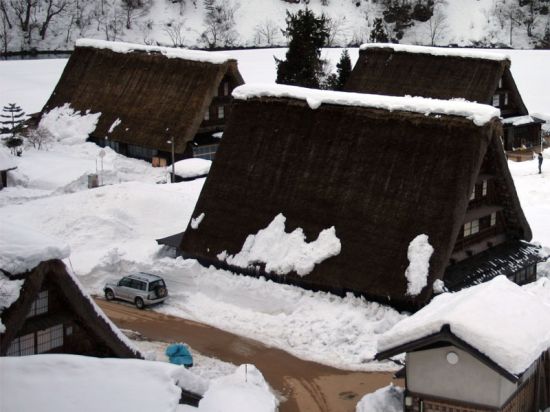 The roof of the house also allows for good ventilation, at the same time the angle of the roof makes the snow completely fall off, so that water does not seep into the house. The interior of the house is generally divided in the earthen floor area and the raised floor area. The raised floor keeps the homeowners away from moisture during the event of a flood. Most of the cooking is done in the earthen space. One room with a traditionally built hearth is used as a communal space for the family. The bath and the toilet is usually built away from the house.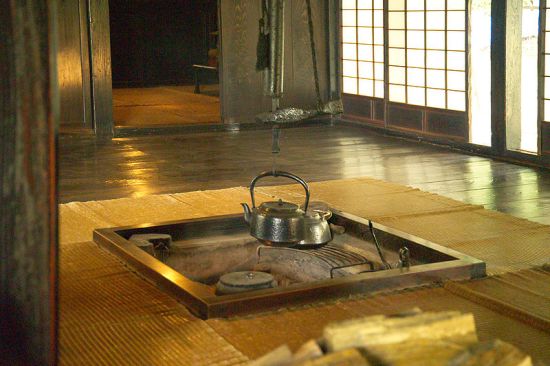 Via: Bangkokpost/Wikipedia