Walk in doghouse with a separate space for water and food
Getting a readymade doghouse can prove to be expensive. You can make your own with a simple house design and create a special section outside for food and water. Your furbie can peacefully sleep inside and enjoy eating outside.
The Ranch style house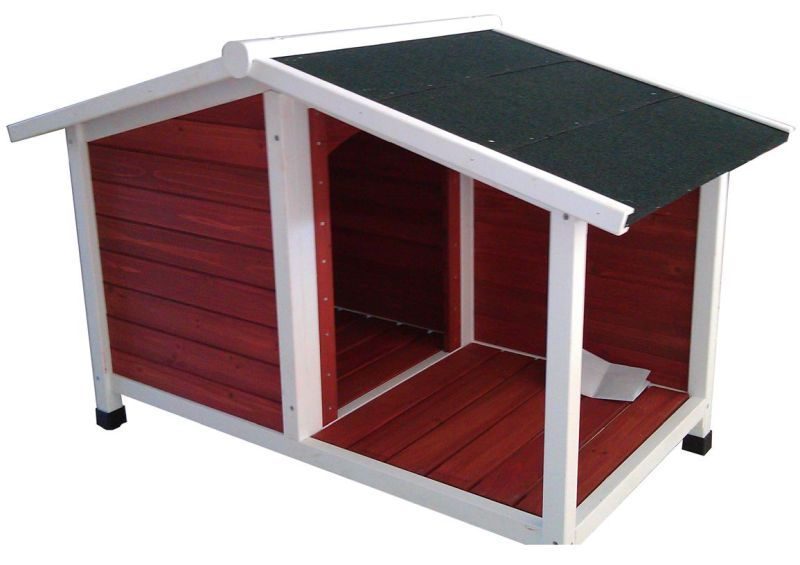 Want to blend a doghouse theme with your ranch-inspired house, why not go for the Ranch style doghouse. You can create a nice little dwelling for your furbie on the front or side of your house. A simple block style exterior look along with a small shitter or ceiling of wooden planks will be a good idea if your pup loves to spend time outdoors.
The air-conditioned doghouse concept
Let your little fur ball chill out during the summer heat in his/her very own air-conditioned doghouse.  A good way to build this house is to have a foundation made from treated lumber. You can place a window air conditioner on one side.  On the other side, you can build a walk in door with a flap. This will allow easy access in and out of the house.
A cabin style doghouse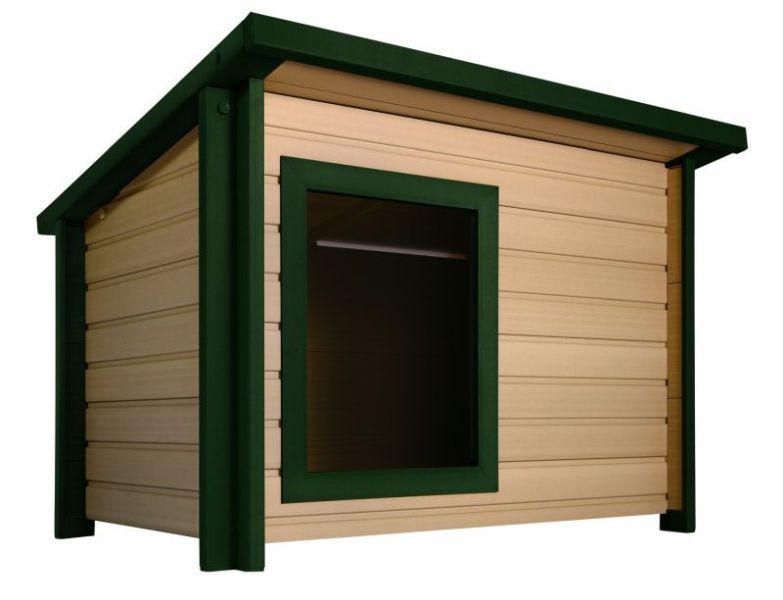 Why go for the regular option when you can consider something different. Choose a nice cabin style and layout depending on the size of the doghouse. You can choose to go with wooden styled or themed tiles if you do not want to go for real wood.
The mansion concept suitable for indoor and outdoor options
Whether it is indoors or outdoors, you can give your pooch a small mansion of its own. A perfect idea for large breeds, this home features a nice warm bed, a small sized front porch and even windows to enjoy the outside view. You can design this home with wooden planks or brinks. Have a small fence around the doghouse to give it a complete look.
Beach style doghouse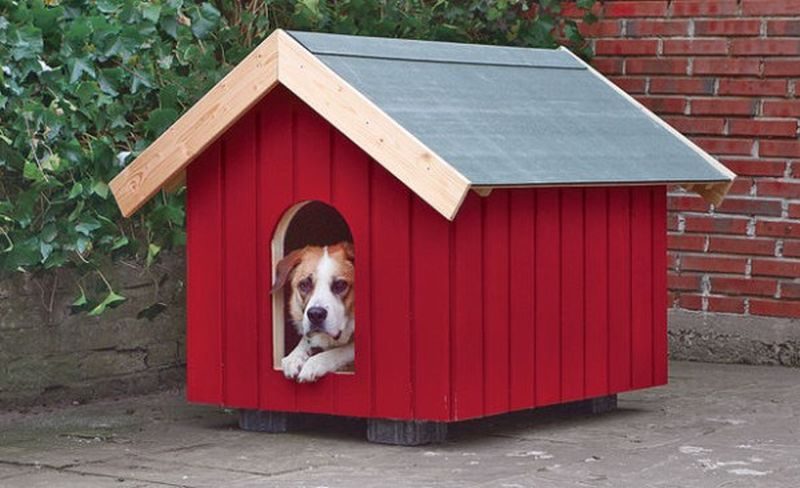 Want to let your pooch enjoy soaking up in the sun and sand, why not opt for the beach style dog house concept.  You can put a little sand in front of the house and make a pathway from plywood or laminate strips. For the decorations of the house, choose a nice vibrant blue color; decorate the roof with some real shells and other significant beach inspired decoration.
The mobile doghouse inspiration idea
If you have a habit of moving around from one place to another, this idea will be perfect for you. A good concept for large breeds, you can place wheels underneath so that you can attach it to your trailer and take it along while travelling.
The side table come doghouse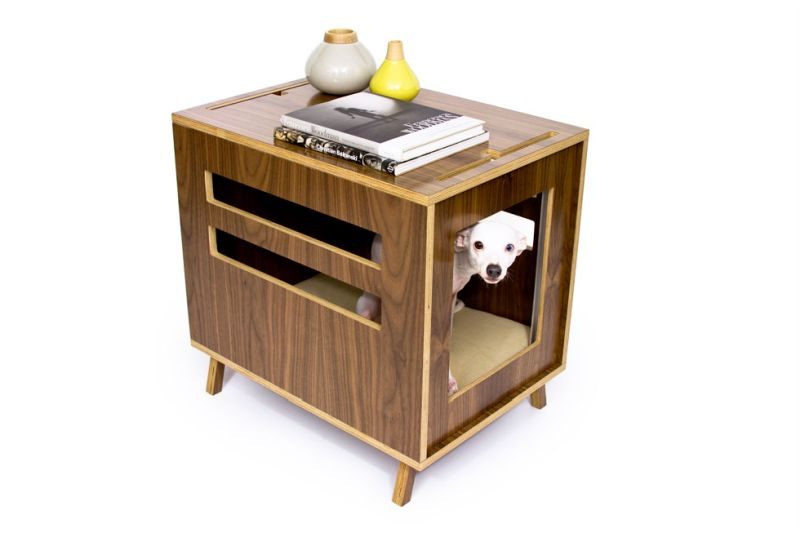 For your indoor needs, give your furbie a space of its own. You can serve the dual purpose of having a side table along with a doghouse combined together.  This is an ideal choice if you have a small sized breed. For a large sized one, you may have to consider another option.
A roof top dog house idea
Let your pooch enjoy the sun or rain with its very own roof top dog house idea. You can create a special an outdoor and indoor bedding option so that your pup can choose where he/she wants to sleep. Place a small ramp on the side so that your pup can go up and down whenever it wants.
Create a space under the staircase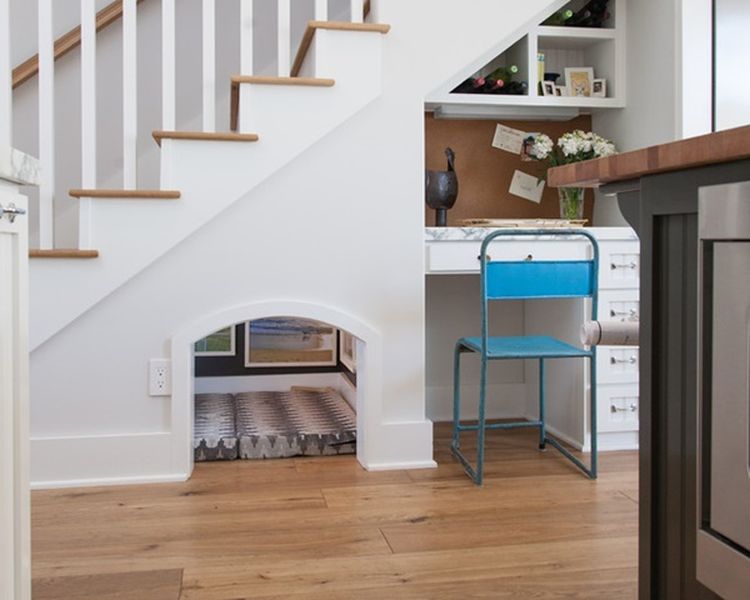 Use the space under your stairs to make a customized doghouse.  Create a small entrance by placing a gate to make it look more real. On one side, you can place a low bed while on the other side; have some space to put the water bowl. Do not forget to put a small play zone so that your little furry friend can enjoy if he or she is alone.
The castle styled doghouse
If your little four-legged baby is your prince or princess, show it out with a customized castle doghouse.  You can choose to have a small swimming pool by the side in the shape of a bone. Along with that, also put in a nice and comfortable big size bag. Also, make a separate section on top for its play zone and bathing purposes.