The traditional values and styles of modern art mark its significance and importance. During the 19th and 20th century, this art created a new level of art philosophy and styles. This form of art consists of fresh ideas and new outlook to things. The vibrant colors, beautiful designs and artistic hands all blend in perfectly to narrate a story as soon as you lay your eyes on it.
This form of self-explanatory art does not need words to describe what is/was running in the mind of the painter while he/she was/is working on it. Incorporating Modern art as a home decor is a nice way to make a style statement. Let us see how you can incorporate this form of art to make your house look more colorful and expressive.
The all-natural pallet of colors for living room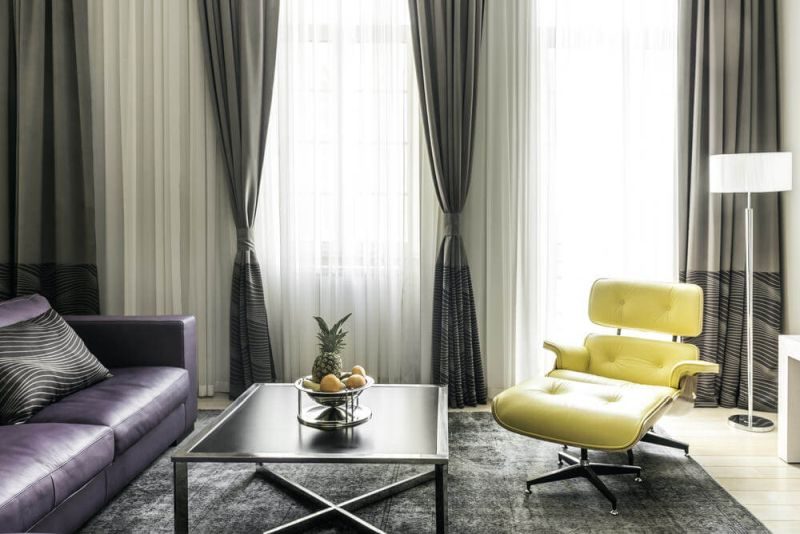 If your painting has a strong evidence of neutral colors like browns, whites, creams etc. Then you can blend it into your living room by complementing this art with a nice neutral shaded sofa. Another beautiful way to uplift your living room is by placing a nice light brown or off-white colored run.
For the walls, choose a two toned dark and light shaded effect and add a nice spot light right on top of your painting. On your sofa, you can also choose to have two pairs of small sized black colored cushions to blend in with the brown or cream-colored sofa. For the center table, go for a low line black colored metal framed table with a nice cream or off-white colored vase as a centerpiece.
The bright colored painting with a subtle furnishing and flooring dining area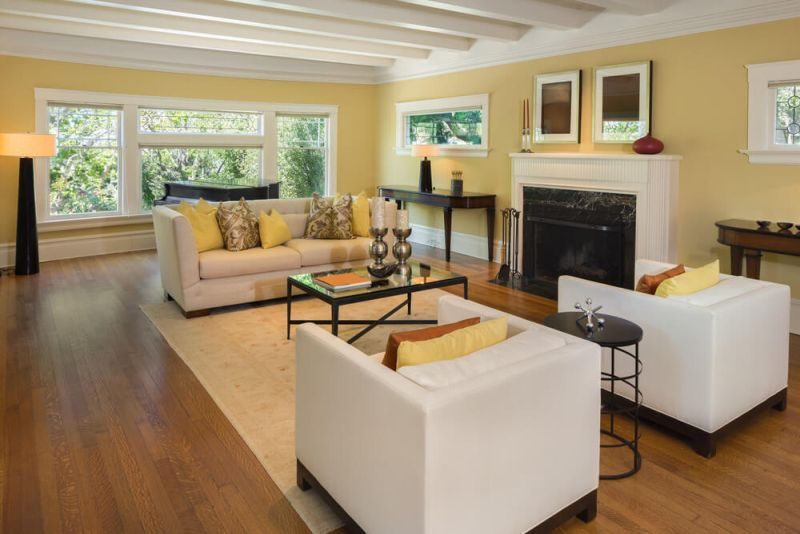 Keeping your dining space as simple as possible is a perfect way to add elegance to your house. Go for wooden based flooring with white and dark brown colored chairs, a light brown dinging table and add a brightly colored modern art painting on a light painted wall.
This will bring in a perfect balance of color and simplicity all under one roof. With this idea, you will save a lot of time and trouble of wondering how to decorate your space. Having an artistic crafted cabinet to store your cutlery will also be a good idea if there are no space constraints.
Go for an all white and a touch of color option for your bedroom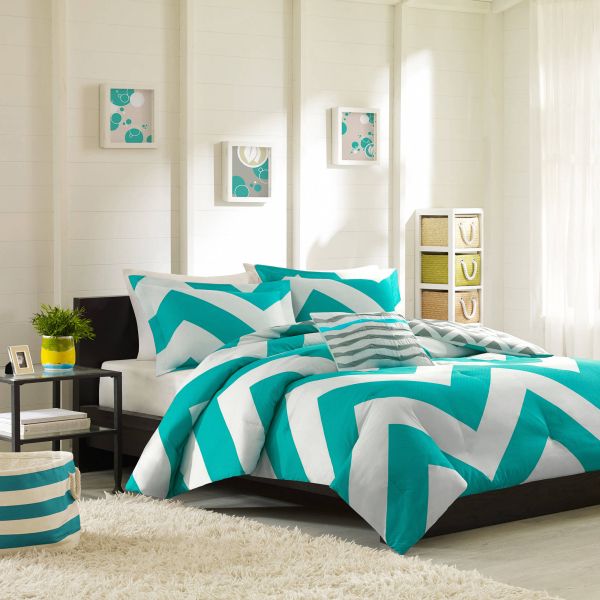 A beautifully designed bedroom is a great way to unwind from the day's stress and tensions. Consider investing in a white framed bed set with a light brown colored bed stand. Choose colors like light brown, tan or beige for your walls. You can add a nice painting that has colors like browns, orange, yellows and a light touch of blue or red.
You can also invest in a nicely crafted black and white colored rug or carpet that you can place beside your bed. For the lighting fixture, choose a nice elegant looking dull gold one that comes along with the dimmer. This will make your room feel more relaxing, calm, and become a perfect way for you to give yourself the time that you need.
Let the femininity reflect in your bathroom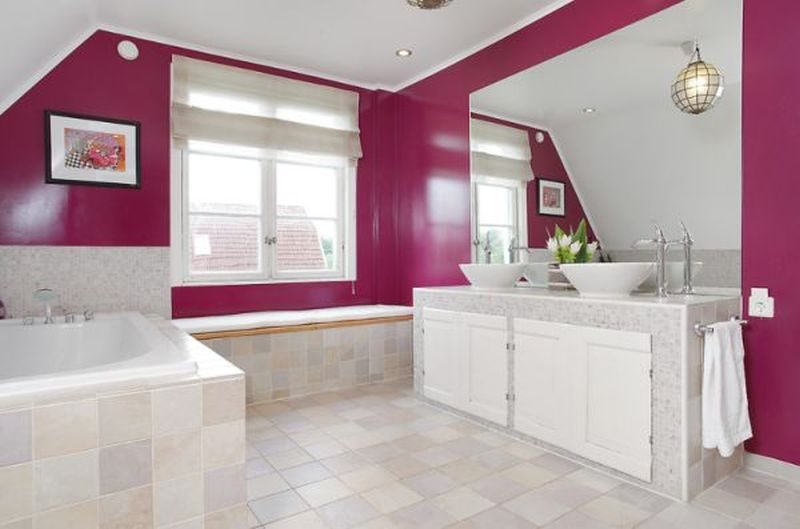 The feminine and soft side of this form of art is a perfect way to bring in some life to your bathroom. This will create the warmth that you would need at the start of your day or when you want to relax. Add a nice soft looking painting on the bathroom wall with beautifully designed flooring. For the fixtures, go with a silver or grey colored one to add a little brightness. Consider having a pair of bright and dim lights to bring in the mood that you want. .
You can choose to have a tub or have a shower designed to suit your needs. Keep the furnishing to the bare minimum if you have a small sized bathroom. For a bigger sized one, you can also consider having a nice multi-layered shelf and decorate it with home decorative pieces that go along with your theme. You can also choose to have a lightly designed hand painted shower frame or transparent embodied glass to add a little class to your bathroom.