The work from home concept has become a very popular trend in today's times. It is not just freelancers but even regular office going people bring work home. Having a small office space has become an essential need and designing this according to the space availability is equally important. The list of multi-functional uses of the office desk is long.
Before designing or going through the different ideas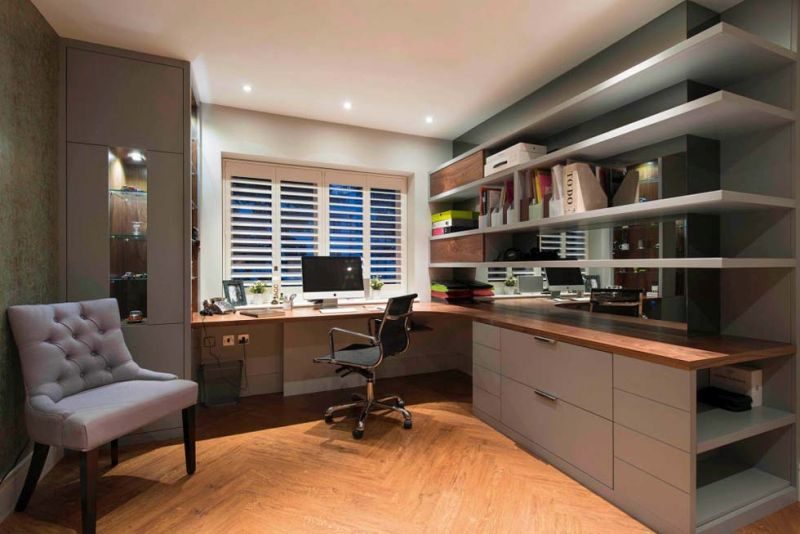 If you are planning to get a space done up for your office, these inspirational ideas will give you a good hint on how you can design it. Here are a few generic tips to help you get the most or every idea in this blog.
Keep in mind that the space you choose to have for your work should be peaceful and well. While designing a space for your work, you have to ensure that you have enough of room to work freely lit.
You do not need to have a separate room for your office unless it is necessary. Instead, consider a small home office design and transform your house to suit your needs.
While choosing colors opt for colors that will make the space interesting, choose hues that can uplift a small space.
The decor of your space should inspire you while working. Keeping guidebooks based on your profession, motivational one-liners and other such interesting decor will help enhance the positivity while working.
People have someone or something that inspires them; keeping a photo or a poster of that inspiration will boost your productivity and help you to work.
While choosing the lighting, make sure that it should fall properly on your book or laptop. Avoid placing the lighting in such a position that it creates a shadow effect or strains your eye. 
Ideas for your office space
The inspiration point and good view office space idea
In some professions like writing or designing, having a good view does prove to help. You can consider making your office table in front of the window that gives you the best view. This will help you to get the necessary inspiration that you need.
The bookshelf and office table idea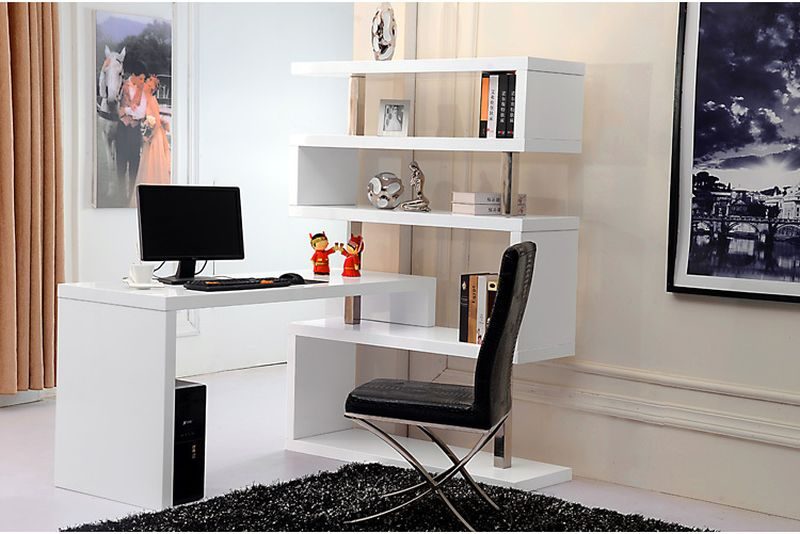 Reading is a passion for some and a necessity for others depending on their profession. You can combine your reading space and working space together by opting for an all in one concept. Have a small space where you can add a few racks for your bookshelf as well as a flip out table for your office requirements. This will help you to get your space to work and read at the same time.
The dressing table come office space idea
Another way to make an office space is by converting your dressing table into one. You can choose to have shelves alongside the table so that you have enough of space to work around. Keep all your accessories on the shelves and even have a small cabinet for your jewelry and other such items.
The portable study desk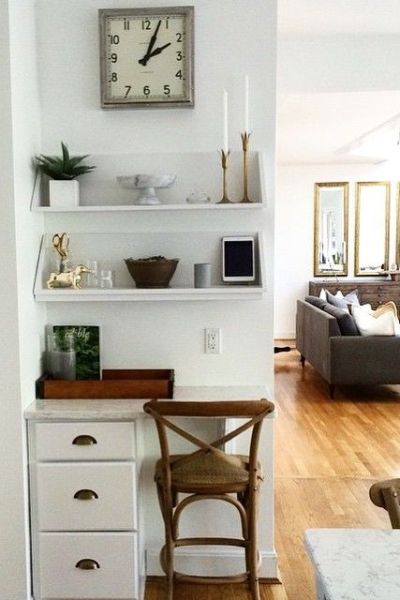 If you have a habit to move around a lot and carry your laptop along with you, then opting for a portable table will be good. You can customize one depending on your need. Another way to work around this is by having a study table with wheels. This way you can push it around whenever and wherever you want.
The flexible and tiny option / walk in office table
Convert a small space that you have into a walk-in office. You can choose to create the divided effect by incorporating a simple wooden divider or make a proper room. If you have a big room, make your own space within it and build the walk-in concept. You can also consider having flexible and portable furniture so that you can move around to make changes whenever you want.
Convert the awkward space into an office space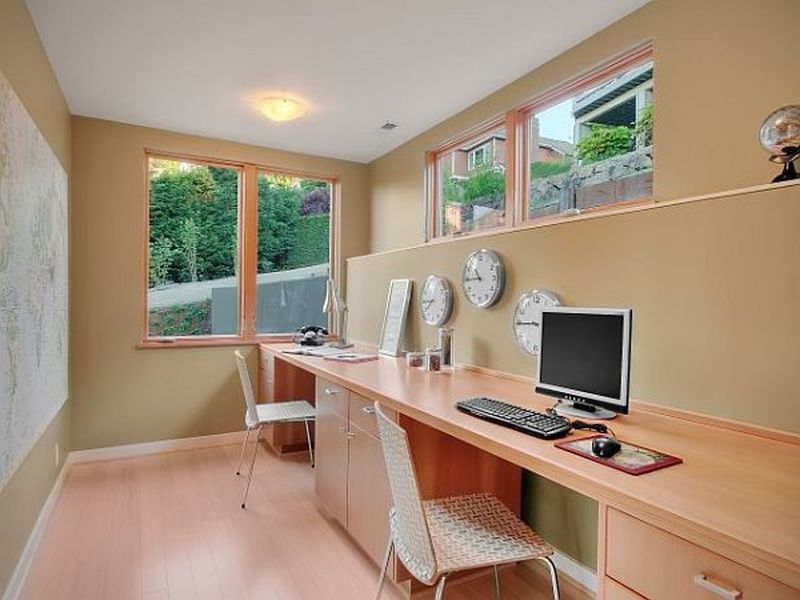 There are many awkward space in your house that you can use for office space. Plan your design according to the space that you have. If it is very small, avoid putting too much of furniture and don't use bulky furniture; instead choose shelves and flip out box table. Let your furniture be the hanging one so that you do not have to occupy too much of space on the ground level.