Having an attic in the house is useful. There are so many ways you can redesign it. While some people prefer to convert their attic into a storeroom, some use it for their home office. If you have kids in the house, then the wisest thing to do is make it a nice play zone. If you are looking out for some innovative and interesting ideas, here are some to help you out.
The white-board play zone idea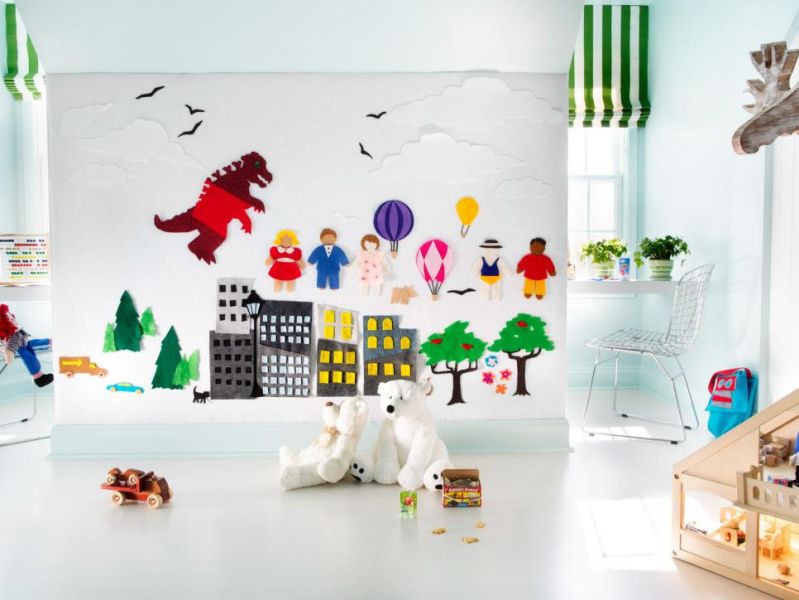 We all know that kids love to scribble and to be creative. Instead of having regular walls, consider installing white boards instead. Along with that, you can also have a separate section for the toys. To make it interesting, have a few hammocks instead of regular furniture. You can also place a small cabinet in the area.
The all in one zone
For a bigger sized attic, you can plan the layout so that you can fit in a play zone area, a sleeping zone and even a workspace. If there is a window big enough to have a seating arrangement, you can consider making a small sized window leveled sofa. This will allow your child to enjoy the view and take some time out from watching TV or playing games.
Idea for a low-leveled attic
If you have a house that has a low-level attic, you can make it nice and cozy by incorporating an innovate design. For the lengthy side of the attic, install a nice long slide door cabinet. In the space where there is a small window, you can make a nice sofa come bed. Choose pleasing colors like light shades such as pink, yellow or any other such colors. You can also have a small bookshelf on one side and stack toys on the other side.
The walk in closet and play area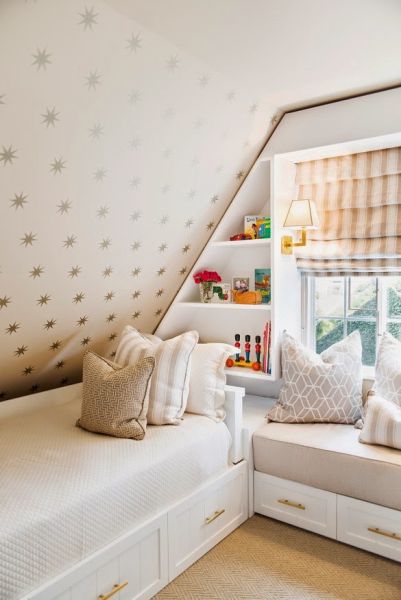 When you have a fashion fiesta in the house, why not let your little one enjoy himself or herself. You can convert your attic into a fashion and play zone by putting a beautiful walk in closet on one side. On the other side, you can put a nice long mirror and a small dressing table. Along with that, also have a section where there will be a nice play zone.
The eco-friendly zone
Teaching your kids to love the environment is a good thing. In order to that, why not incorporate the same idea while designing the attic. Use refurbished and reusable materials for decoration purposes. Along with that, also consider unique and innovative ways wherein your child can learn all about the environment. You can choose to have various indoor activities, which will teach your child all about the environment. You can incorporate various DIY home décor ideas and decorate the space with designs that are made from everyday items like plastic, paper etc.
The cottage inspired concept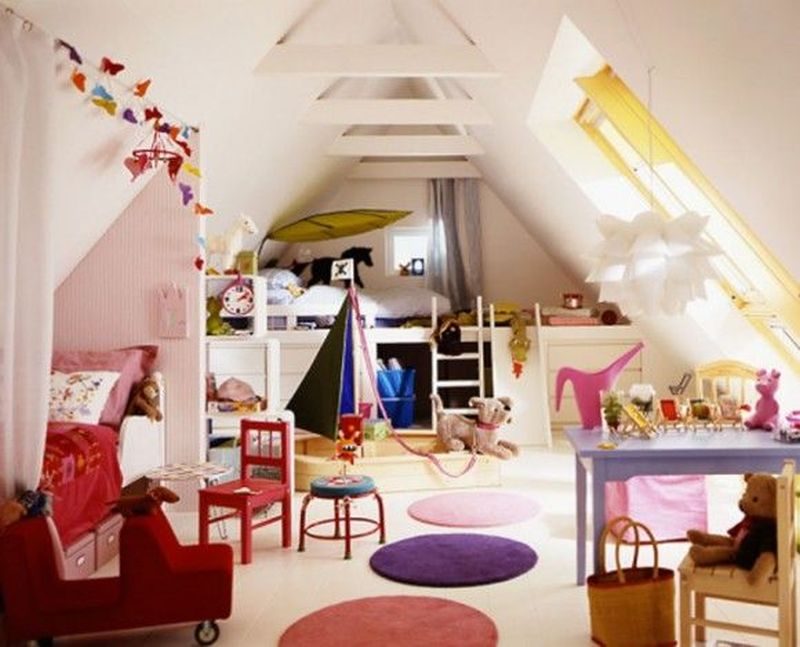 Give the apple of your eye his or her own space to lead life with the cottage-inspired concept. In this idea, you can have a small dining table on one side with a few chairs. On the other side, you can design a small kitchen wherein you can put some knick-knacks like cookies, chocolates and other such edible items. Also, consider having a small sized fridge wherein you can put some juices and a few glasses. Do not forget to add a nice lighting and make a small boundary of artificial plants to give it a proper finish.
The outdoor activity concept indoors
If you have an adventurer in your house, why not incorporate the same concept for the play area. One side has a small rock-climbing wall while on the other you can also consider having slides. You can also think about other such small outdoor activity themes that you can incorporate inside. Overall, you little adventurer will love his or her space.
The galaxy and universe concept
Kids love to explore and there is nothing better than to bring space in the house. You can choose to have the planets hanging across the room. Create a replica of the universe in your house. Apart from that, you can also let your little astronaut have a telescope so that he/she can learn about the different constellations. Have a small projector and white screen so that you can play the various star formations and make it feel that he/she is looking at it in real.