From clocks to candle holders, lamps and even decorative pieces of home décor, you can do a lot with your old teacups. The ability to create something from what you already have with your is an art that a lot of people master. This not only helps to save money, but on the other hand, it also teaches you how to put old things to something more useful. We spend a lot of money decorating our homes. We always end up buying new things and throwing the old ones out. Considering how important it is to save as much as possible in today's standard of living, here are some nice ideas you can use for your old teacups instead of throwing them or giving them to somebody.
Use them for your kitchen garden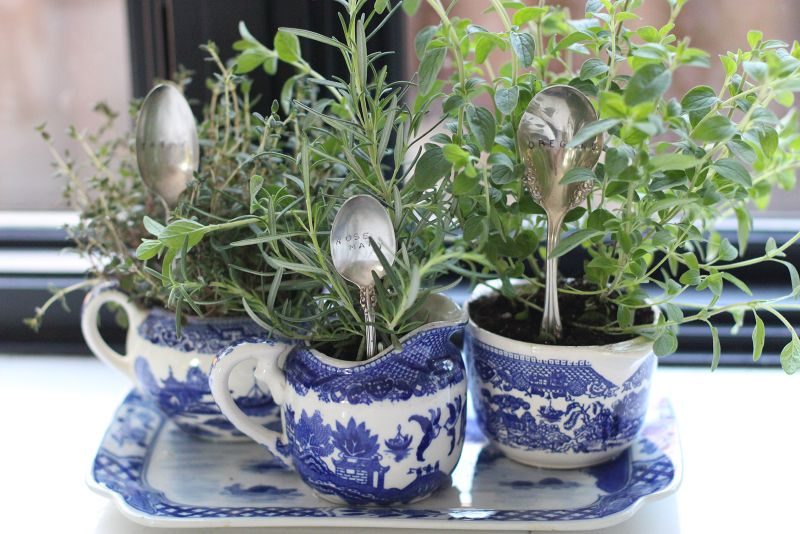 There is nothing better than to enjoy the taste of your food with fresh ground spices and herbs. Well, you can now enjoy this freshness by having your very own herb garden. You can create a beautiful looking herb garden in your kitchen using your old teacups. Just plant various seeds of herbs that you love to use while cooking and place these teacups near a window. If you want, you can also consider placing them on a multi functional small sized rack and make it look like a kitchen décor on its own.
Build a small bird's nest
For people who have birds in the house, you can use your old teacups to build small sized nests. Just place some dried grass or hay inside it and keep it inside the bird café. If you want, you can also consider placing the saucer along with the cup and sprinkle some bird food so that the mother does not have to leave the nest to eat.
A beautiful candleholder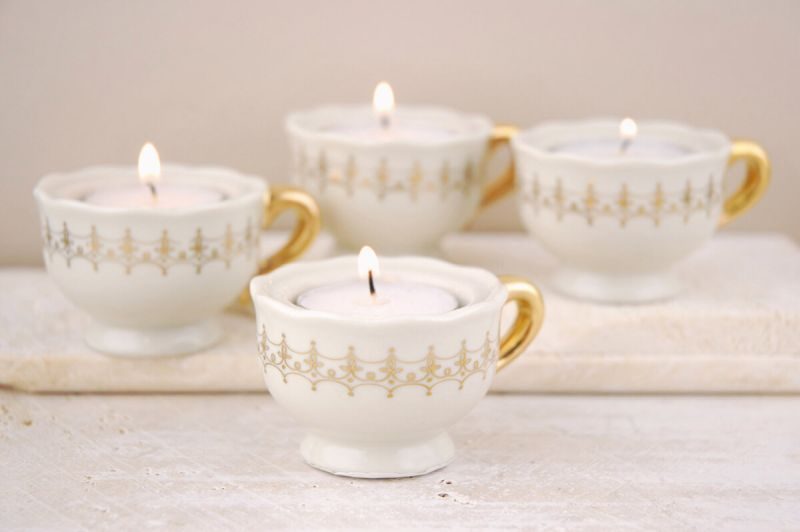 Instead of going and wasting money on new candleholders, why not use your teacup. You can make your own candle at home as well as decorate the place the way you want. Apart from that, it is also a safe option as this way you do not have to worry about anything being burnt.  During the festive season, this will make a great add on to your decorations.
Make your very own storage rack
If you have a habit of misplacing your keys, money, coins and other small things, you can surely put your old teacup to use. It will provide you the multifunctional aspect of a decorative piece along with the advantage of storing your small items. Place this near your front door or in your bedroom and you are all set.
Build your own chandelier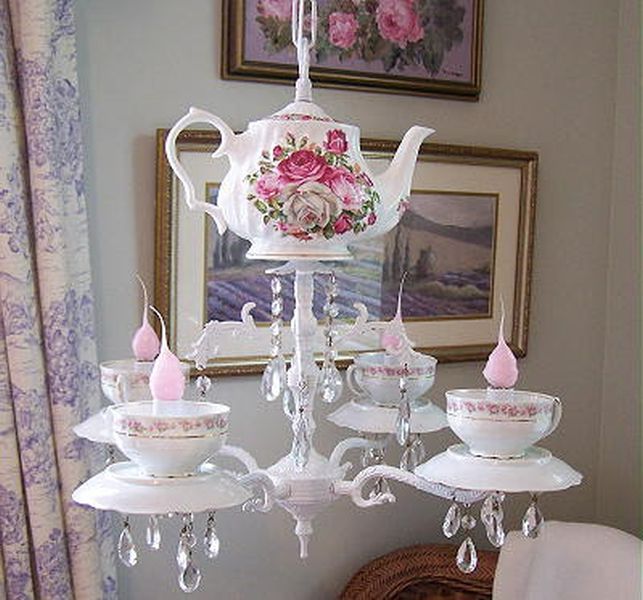 Have a collection of old cups and saucers that no longer match. Are these memories or collections that you cherish the most? Well, in that case, you can go ahead, use all your old cups and saucers, and create your very own chandelier. You can either consider sticking them up with commercial glue or tie them together and add the bulb holders.
Your very own designer cake or dessert stand
Another useful way to reuse your old teacup and saucer is by making a dessert stand of your own. You can use this to display your creativity in baking. Apart from that, you can also use them in place of bowls to serve custom made desserts to suit the taste buds of your friends and family. As they say, if you want to do it, do it in style.
Make small lampshades out of it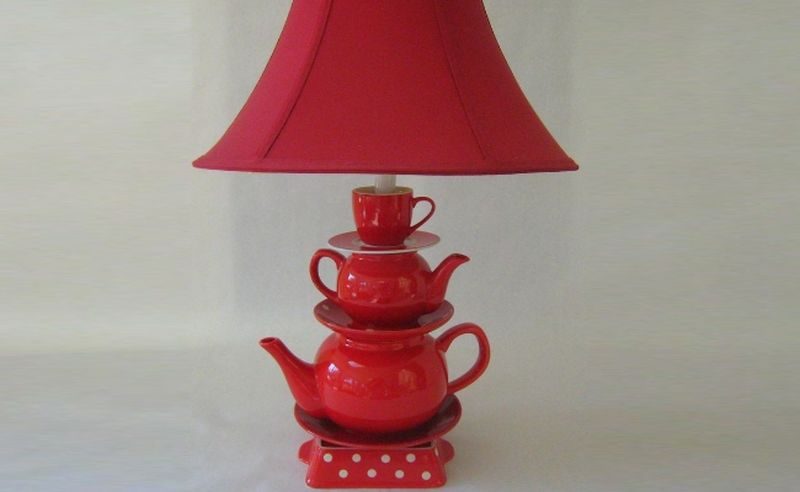 Having a lampshade in the house is always useful. Instead of going and wasting money on buying one, consider making one yourself. You can use your old cups and saucers to create a lampshade that you want. You can choose to use one single set or make it with multiple sets to suit your preferences.
Make your very own wall clock
There is nothing better than to have your very own wall clock. Create a unique looking one by using your old teacups. In this idea, you may even consider modifying your old wall clock into something new by using your teacups. Let your imagination run wild by mixing matching, blending your teacups to suit the way you want your clock to look.