The Kama Sutra has its roots in India and is identified with sexuality, erotica, lovemaking and romance. And, without a doubt, if you wish to induce a burst of romance to your bedroom, then what could be a better idea than taking cues from the Kama Sutra itself (Click here to know about romantic Kama Sutra beds). With simple changes you can now use various bedroom decor ideas and tips to spice up your bedroom fantasies.
Keeping romance alive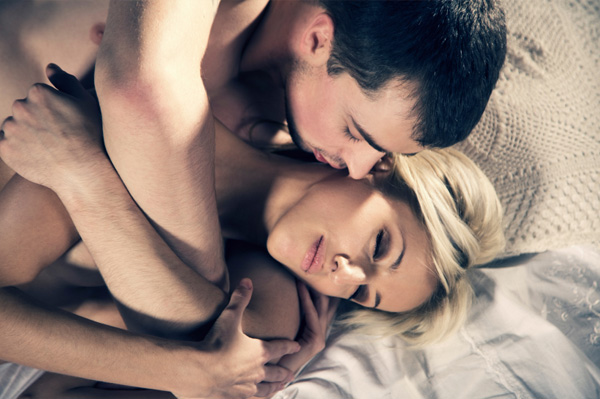 Romance is the driving force behind the success of every marriage. Keeping the romance alive does not require fancy dinners and expensive gifts. Some beautiful moments in the bedroom are often enough to keep the romance going in a marriage long after the sparks are expected to vanish. There are numerous ways to sprinkle exotic and erotic touches to your bedroom in order to spice up your nights, but with this article, we are bringing some of the easiest techniques to elevate the ratio of sensuality in your bedroom.
Sprinkle up sensuous accessories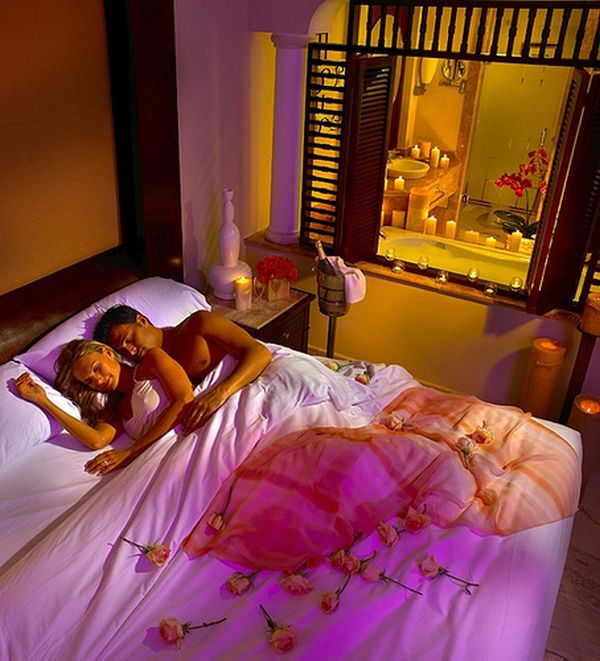 Let's start with the bed! Indeed, your bed happens to be the focal point of your bedroom. Beautifully ornamenting and decorating your bed acts as a catalyst to turn on your spouse. But, be sure not to overdo anything. Keep everything low-profile and minimal.
Consider placing a water fountain somewhere in your room to add extra spice. The trickling sound of water will only excite up the whole atmosphere.
Color, color and more color- the easiest bedroom decor ideas and tips to spice up your bedroom fantasies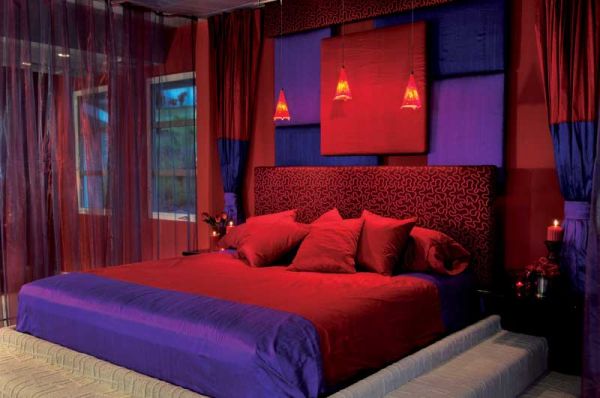 According to the Kama Sutra, color is the most impressive way to heighten the romance quotient between the couples. Pick up the vibrant color tones, such as warm reds, fuchsias, saffron and yellows to deck up your bedroom. Let it be the walls or ceiling or you can even use these lovely hues in the forms of bed linens and pillows.
Feel the silky touch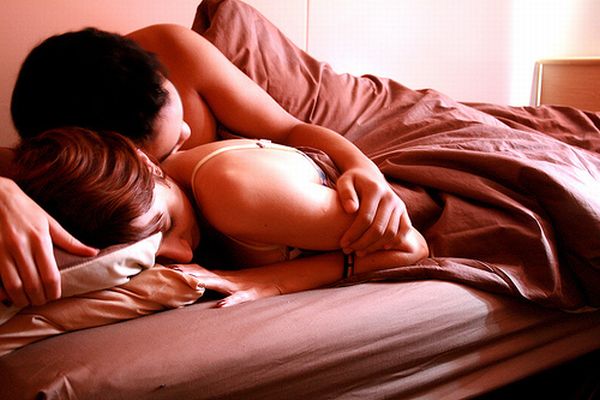 Don't just go for the look of your space but the feel of your desired area. To achieve the desirable, it is important to consider the 'touch' factor. The skin and touch engage tangible sensations that easily affect the emotions and mood. In order to achieve the desirable nights, make sure to use silky and super soft fabrics for the beddings. There is no doubt that nothing feels as intense on the skin as silk, so it is always advisable to use silk fabrics for those special and cozy moments. You can even pick sultry bed sheets, which display various impassioned patterns or designs to perfectly set up your partner's mood.
Intense smells to achieve the wild fantasies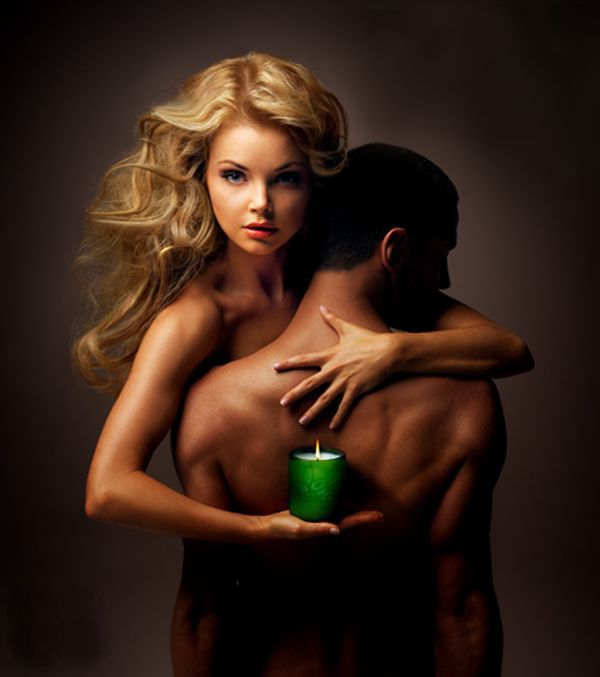 Smell has the power to affect you physically and psychologically. Then, why not use this volatile power to let you achieve your fantasies?
Do you have an idea that smell is directly linked to your memories and emotions? In fact, different smells acts differently, which results in diverse reactions. So, it becomes quite essential to carefully choose the scents to boost up your fancies. It is suitable to choose oils and fragrances of sandalwood, lavender, ylang ylang, patchouli, orange and neroli absolute to get you on track. Light up aromatic candles or sprinkle up some essential oils to activate the aromatherapy.
Sensuous music to get you started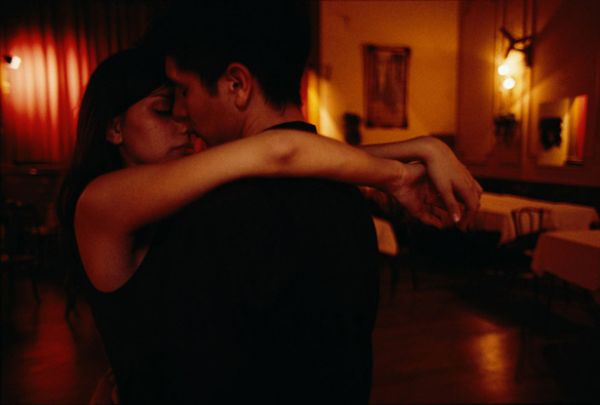 What can be better than a romantic and sensuous music playing in the background while you indulge in lovemaking with your better half! You can even tie a wind chime in a corner of you window or as mentioned above, place a water fountain.  Now that you know how to decorate your bedroom in the Kama Sutra way, your nights are indeed going to be more wild and sensuous than before. This is also a perfect way to start your Valentine's day or Marriage anniversary.
Keep the romance in your marriage alive through bedroom lighting
Dim lighting bedroom decor ideas and tips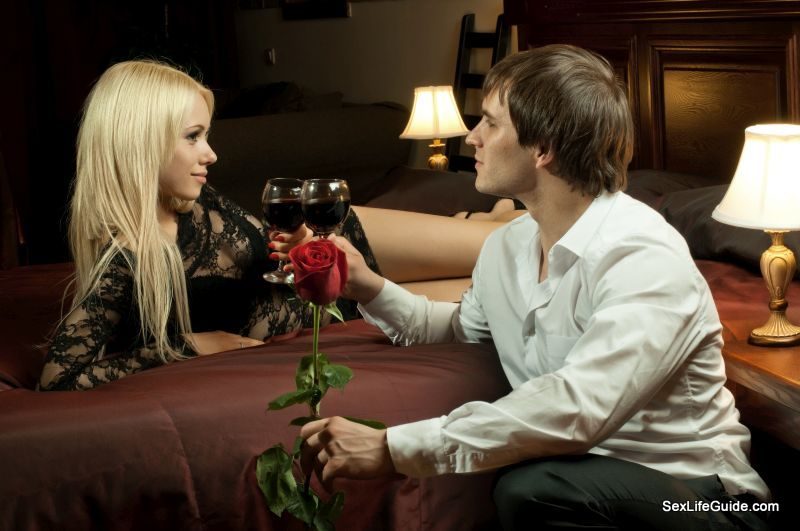 The key to a romantic ambiance is dim lighting. Dim lighting impairs the vision due to which the pupils dilate and everything around starts looking more attractive and raunchy. Besides, dim lighting excites the senses as they create a cozy and intimate setting. For dim lighting, it is very important that the overhead lights on the ceiling are avoided on principle. The only instance where this rule can be ignored is when you are opting for cove lighting. In cove lighting, the lights are hidden behind a false ceiling from where they emanate light that bounces off the ceiling and subtly illuminates the room.
For dim lighting, you must try to install lights close to the floor. Opting for floor lamps will make this very easy for you. Decorative floor lamps, many of which create sensuous shadow effects are bound to make your bedroom look romantic. A very famous floor lamp lighting option is the lighted twig. You can buy them from the store or create your very own-lighted twig at home. All you have to do is to plant a few branches in a pot and wrap them with string lights for a beautiful romantic effect. In fact, the string lights are a great way to create a romantic aura. You can wrap them around curtains or a nightstand and bask in the beautiful glow that emanates from them.
Installing dimmer switches is a great way to achieve dim lighting because they let you have total control over the lighting of the room and enable you to turn on the romance through lights anytime you want by just pressing a few buttons on the remote control. Mood lights, tiki torches, spa lights, sun jars, DIY oil lamps, the modern fire glass pits or the very expensive paper lanterns and candles are other ingenious methods, which you can go for in order to create a dim romantic setting for your bedroom.
Localized lighting
Apart from dim lighting, focusing the light upon certain areas of the room, especially around the bed is a great way to enhance the romantic effects in your room. You can put lights behind the headboard to light up the bed or you can also go for bedside lamps, which you can drape for special romantic effects. Also, install decorative wall scones to illuminate parts of the bedroom, which you wish to highlight such as photographs or the dressing table.
While selecting lights for your bedroom it is advisable to go for LED lights or EL wires. These lights consume less energy, radiate less heat, are eco-friendly and do not cost a lot.
A final note on bedroom decor ideas and tips to spice up your bedroom fantasies
A bedroom is the hub of romance for every couple where they enjoy satisfying moments of love. Therefore, it is important that bedrooms have a romantic appeal. A lot depends upon the color, decor and upholstery of the room; but, the most important factor responsible for creating a romantic ambiance is the lighting. It is surprising how lights can single handedly influence the mood of a room and create an atmosphere that is so romantic that you will not be able to help but fall in love with your spouse all over again.
The list of different ways to get romantic bedroom lighting and other bedroom decor ideas and tips can go on endlessly; as, this is one area where you can always improvise and innovate. All you have to do is employ your imagination and creativity and a romantic bedroom will be yours in no time!
Yearning for more of such tips, visit sexlifeguide.drprem.com to amp up your sexual quotient.