Using metallic decor is an ideal way to give your house a different and unique look. The best thing with metals is that they are durable, beautiful to look at, and make the perfect option to bring in a shiny touch to your home décor. Decorating with metals is a lot of fun and the ideas mentioned below will give you some good inspiration on how you can play with such forms of home décor.
Metallic ideas for the walls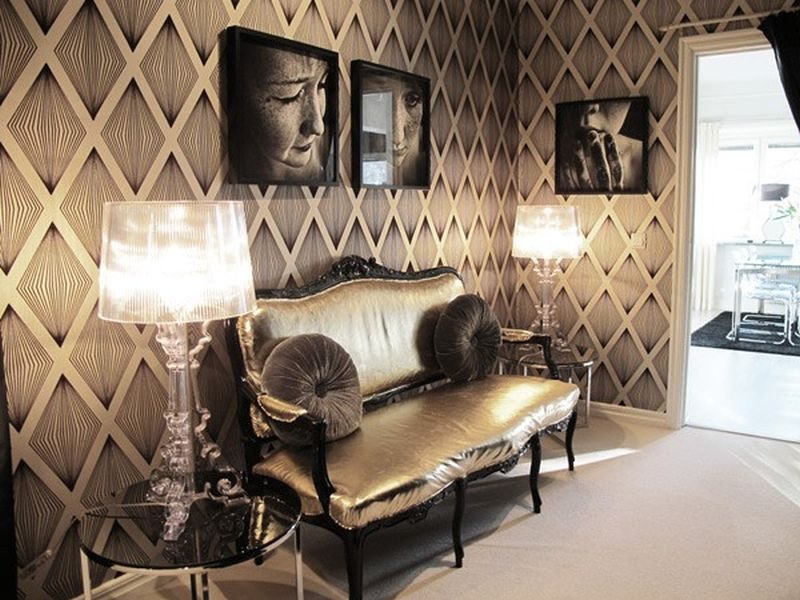 Metallic border frames Gallery wall
Playing with metallic frames is a fun way to start your metallic home décor projects. You can invest in just bordered frames that you can use instead of paintings or wall hangings. Metallic frames are not only meant for the windows or doors, instead, you can be creative and use them on the walls in the form of a gallery wall and make your wall come to life.
Metallic elements for height separation
Another way to use metallic décor is to create the separation for different heights. This will help to define the particular area in the style that you want. While using metallic elements, choose colors like Gold, Silver, Silver Grey or even Black to give a base shade. You can use other colors and hues to complete the look and fill in the gaps.
Wall accessorizing with metals
Lighting fixtures, wall hangings, shelves made from metals are perfect options for wall accessorizing. The multi-functionality of lighting fixtures and shelves will help you to enhance a particular area of the wall. The hangings made from metals like wind chimes or home décor articles are the best ways to accessorize your walls.
Metallic ideas for large rooms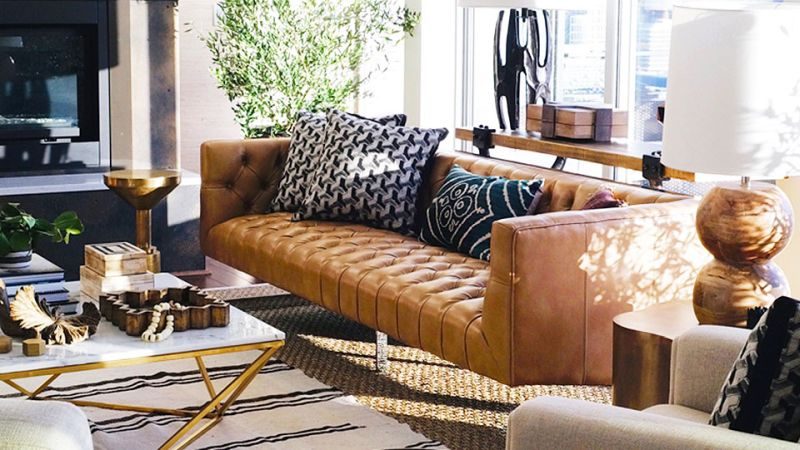 Metallic headboards for the bedroom
For bedrooms, a great way to incorporate metal will be to go for metallic headboards. These headboards come with pretty and artistic designs and can transform a simple looking bed into a grand affair.
All metallic chandeliers for the living room
Chandeliers are a great way to add style and royalty in any home. If you want to opt for a chandelier, you can go for the all-metallic one instead of the glass and metal framed chandelier. You can blend this look with some artistically crafted wooden furniture and brightly colored side tables.
The all Metal storage rack as a TV decorative item and chest of drawers
Instead of having regular shelves or large sized tables to decorate your hall or bedroom, you can opt for the all-Metal storage rack. One interesting way of using metallic storage racks would be to go for the high and low option on every row to place small and large items of decoration.
In the centre, you can create enough of space if you want to install a Wall mount TV and customize this as a way to decorate your TV wall. The chest of drawers made from metal is a good option when you have kids in the house. It also brings the rustic and trendy look to your home decor.
Metallic decor ideas for your kitchen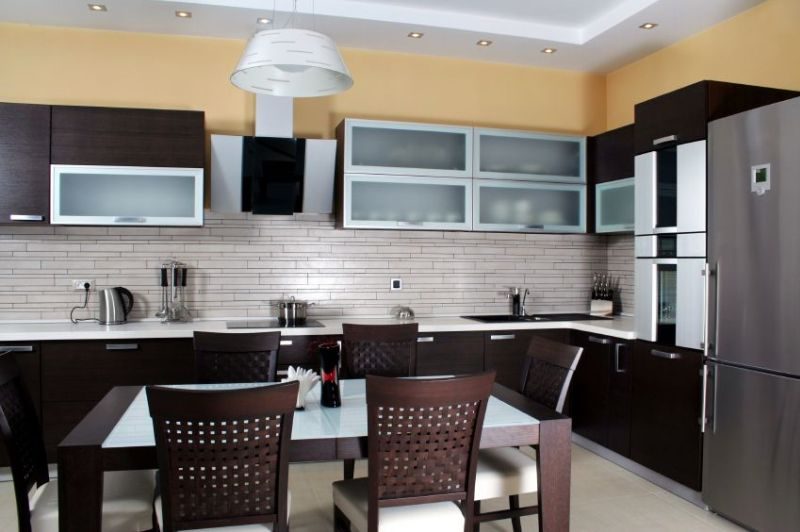 Metallic workspace with a backsplash
From counter tops to cabinets and even your chimney, using metal in the kitchen can help you save time and money. The durability of such furniture for the kitchen and the benefit of adding the plant factor will make your kitchen reflect your personality perfectly. Most modern kitchens come with a metallic workspace and storage options. You can customize the space accordingly by blending in a nice backsplash and perfect lighting to go along with it.
The metallic backsplash with natural stone kitchen tops
If you want to go for the traditional looking kitchens by using natural stone, you can opt for a neatly designed metallic backsplash 10 hands follow. Just backsplash can also look like a frame of designs with multicolored shaded effects to bring in the beauty of the backsplash ideas.
Combining metals with ceramic tiles
If you plan to have ceramic tiles on your kitchen wall, you can opt for a metallic kitchen counter space. For accessorizing, the cupboards consider using uniquely designed handles and knobs instead of going for the regular stuff.