Storage spaces and shelves are the nest ways to deal with the space under the stairs. These solutions are one of the most commonly used ones that you would find today. However, you can also use the space under the stairs for various other reasons. Let us look some innovative and creative ways that you can combine the shelves under the staircase.
Use it as an office space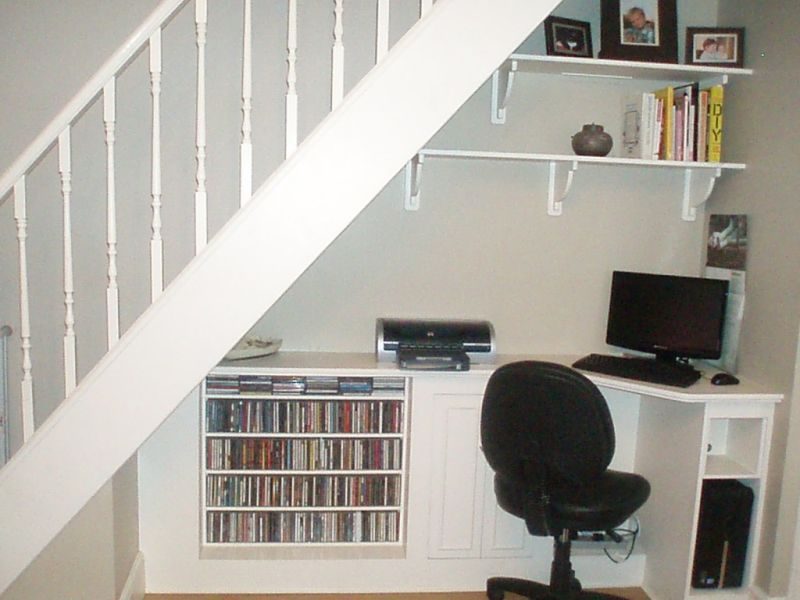 Since you already have shelves under your staircase, you can easily convert this space into an office. Just put a small table and a chair and you are all set to go. If you want to give it a professional look, get customized furniture done up and make this space your very own. You can choose to have a long cupboard or cabinet on one side and a shorter one that is under the staircase itself.
Why not make your bar
For people who love to sit down and drink, you can use this space perfectly for your home bar. In this idea, you can use the shelves to show off your liquor collection. You can place a nice long cupboard to store your glasses and your home bar is all set. Another way to have your home bar is to convert it into a full-fledged one with a built in counter, long stools and some nice lighting to go along with it.
Make it a memory collection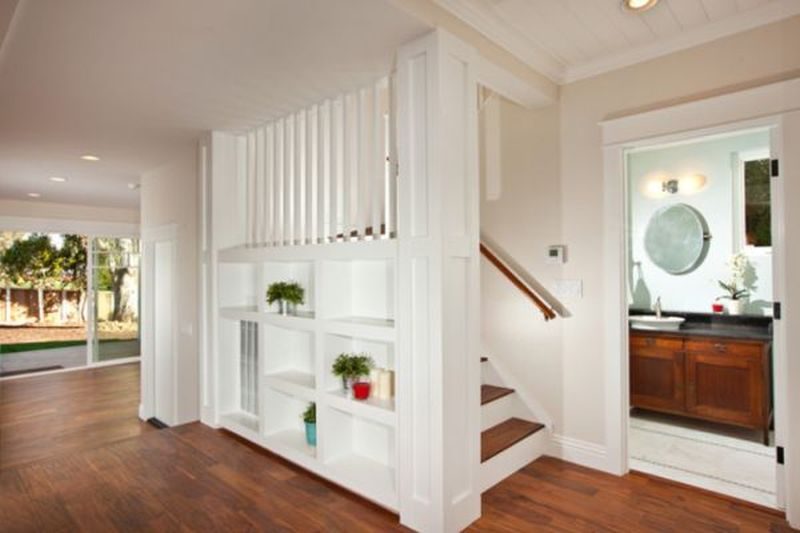 The shelves under the stairs are a perfect way to make it a memory lane. You can frame photos, cute stuff that kids make and practically use it for anything that is close to your heart. This can be that private space where you can sit down and relive the precious moments of your life whenever you want.
Display your pride and joy
If you love collectables, then you can use this space to display your pride and joy. Make it an art gallery, a collection of things bought while you have travelled or even some your own artistic work. Personalize this space the way you want and show your guests what you are truly made of.
The reader's corner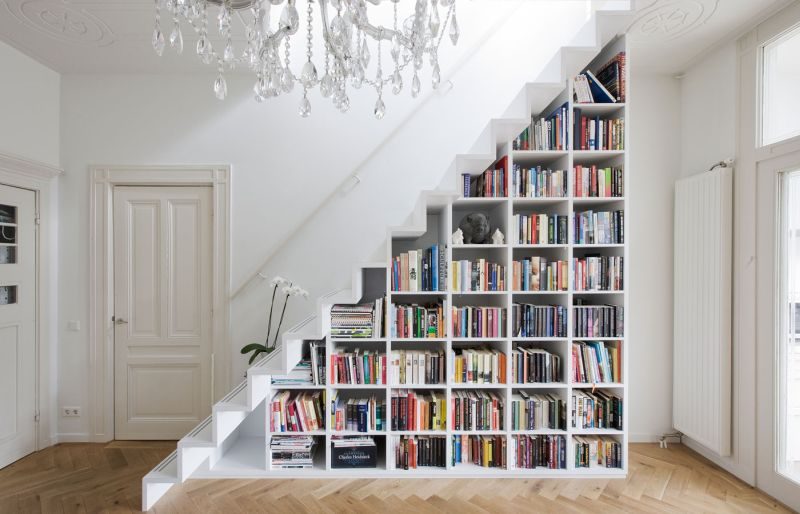 Book lovers will surely love this idea. It is fun to sit down and read a book. Use the shelves to display your book collection. Add a small low line sofa or just a nice thick mattress, some good lights and even a nice music system and your reader's corner is all set. To get extra privacy, just place a small divider right in front. When you are sitting inside, this can act like the DO NOT DISTURB board.
A small room for your furbie
When you have pets in the house, you are bound to have different things for them. Well now, you can use this space for your furbie when you are not around. Stock up some goodies, their medicines and even their toys for the organized look. A nice warm bed is a great addition to this spot.
An extinction of a sofa or make it a sofa come bed
In case you have a window under the staircase, you can opt to make this area into a sitting space. If it is part of your living room, just use it as an extension of your sofa. You can attach a sofa come bed in case you want to have a movie night with your family and just fall asleep in the hall. It is a great way to spend a nice family evening with people who are close to you.
Make it your music practice room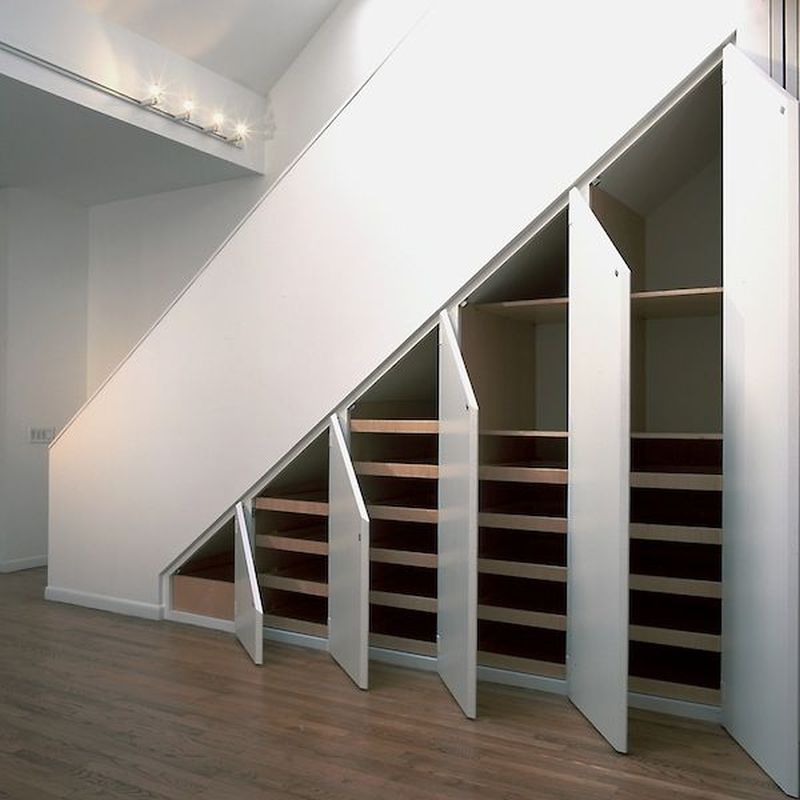 Weather you play the guitar, piano or love to drum, you can use this space for anything that you want for the love of music. Use the shelves to store all your precious music related stuff and the rest of the space is all for you.
A built in cupboard
Convert the space under your stairs with a built in cupboard. You can store your jackets, shoes or even the things that you use daily. It is a great way to get organized and save space. You can also store your winter clothing when you do not use it and take it out whenever you want. This a good option for those who do not have a basement or short of space.