Backyards are not only about a grill and wood deck anymore. Most homeowners want to utilize the backyard space to the largest extent, and are building or getting built a backyard firepit around which they can enjoy a wonderful evening. Backyard firepit accessories make the firepit area even more attractive and inviting. You might be planning a firepit in your backyard, but might be thinking of the cost. You'd be happy to know that you can also have your own firepit, without spending a huge amount of money. There are many styles, materials, sizes, shapes, local ordinances and space aspects that you can consider while planning a firepit. Take a look at a few ideas for a backyard firepit:
 Cost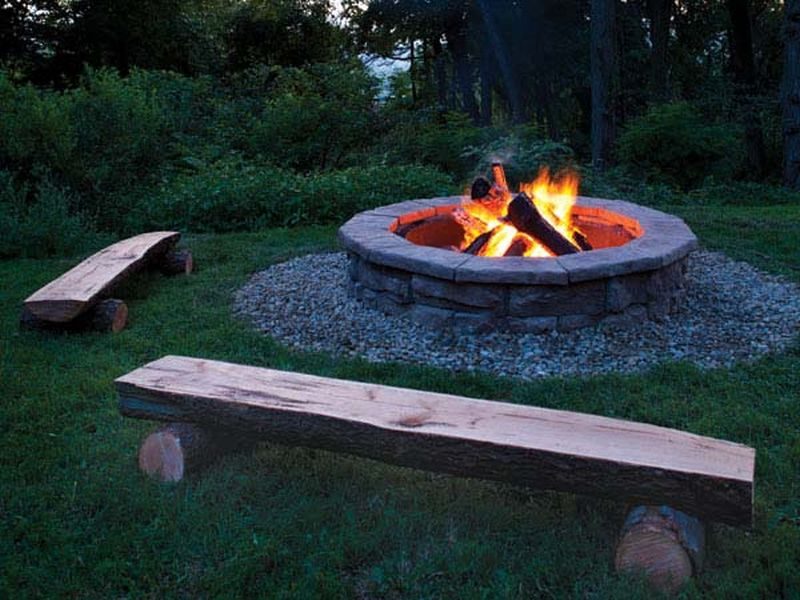 The cost depends on the type of firepit you want. Small firepits can be made by buying the stones and digging the hole all by yourself. Or you can assemble a unit that's available at hardware stores. It will cost you approximately 200 dollars. The cost can go up to many thousands of dollars in case if you want a firepit with high-end backyard firepit accessories.
Portable or permanent firepit
In the planning stage, you have to decide whether you want a firepit which is permanent or a lightweight portable one that you can shift around in your backyard. You can take the help of a professional landscape designer to design your firepit or you can DIY it, getting the materials from a hardware store. You can buy matching materials with those in your house and garden, to build a permanent firepit by yourself.
Portable firepits come in many different sizes, styles and materials – stainless steel and copper bowls are lighter than cast iron but equally effective. Another idea for a backyard firepit is a fire table, which is usually the same height as a coffee table. Freestanding chimney style portable firepits are also available in a variety of materials.
The fuel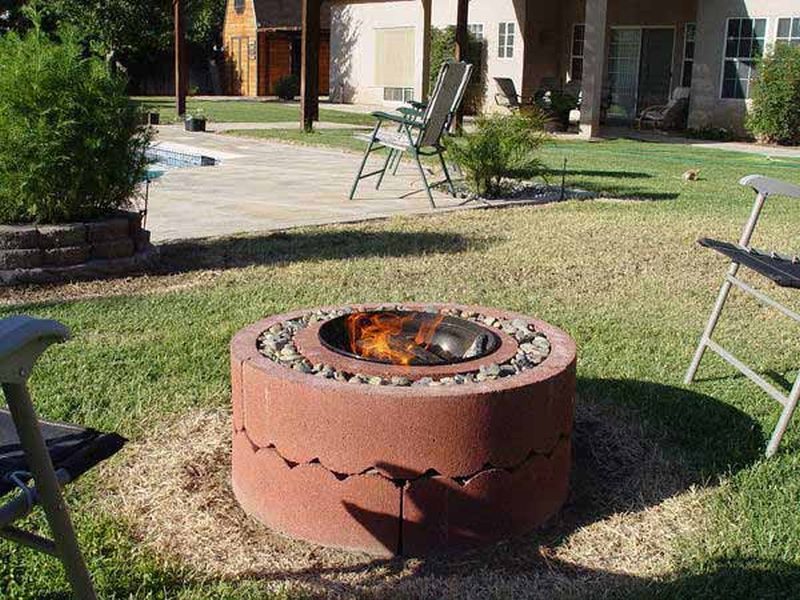 If you like the scent of a wood fire, you can use wood as fuel for your firepit. Propane or gas is another option if you want to avoid the smoke. One of the best tips for a good backyard firepit is to build one in which you can have both a gas and wood fire.
Where to set up your natural firepit
Concrete, gravel, slate and brick are the surfaces which you should set your portable firepit on.
Location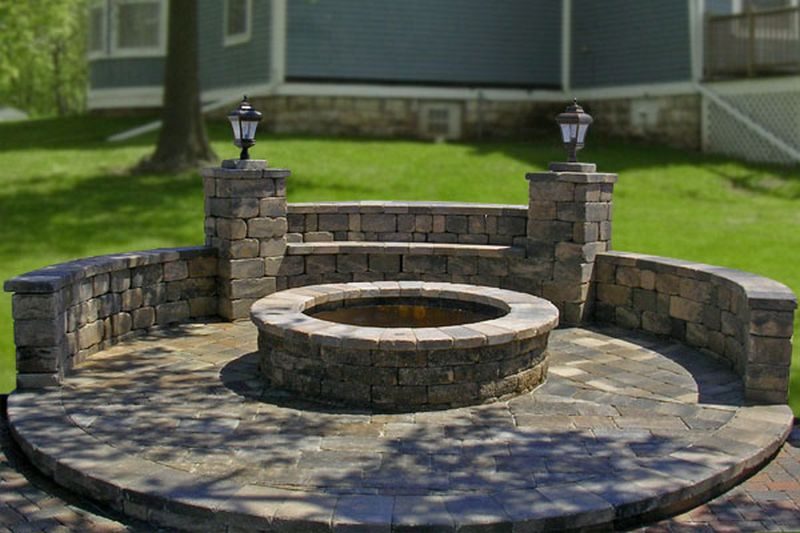 According to US law, your firepit has to be at a distance of 10 feet from your home. Check with your local fire department to know the permitted distance in your locality. Other than that, make sure that it is situated far from fences, overhanging branches, inflammable structures and so on. Your locality might require certain permissions and even site inspection from fire officials to check whether your firepit is safe. Before you execute your idea for a backyard firepit, ensure that you have the required permits.
Create the perfect ambience
Create the desired ambience with beautiful seating and outdoor lighting using LED lights. It will complement the light from the fire. Wrought iron chairs in a pretty design would add charm to the firepit area. Or a bench made from stone located at a distance of 2 feet from the fire that is a foot wide and one and half feet high can be a rustic seating solution.
 How to DIY your own dry stack firepit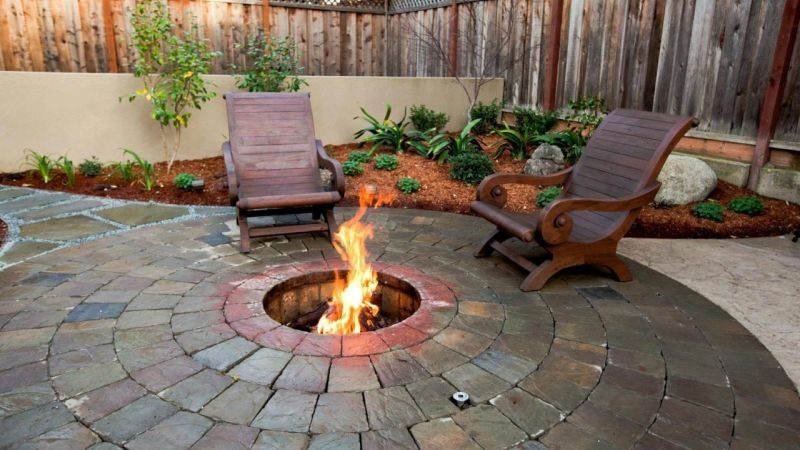 You can make your own firepit easily in just one afternoon. You don't need any mortar – just retaining wall bricks of large and small sizes, or stones and river rocks to add the finishing touch.
First, create the foundation on even ground by leveling a round area in your backyard. Lay down the first layer by placing alternate small and big bricks on the evened ground. Then continue adding the second and third layers (or more), symmetrically. Clear a 2 inch area around the firepit, and fill it with river rock, to give support to the base of your firepit, as well as a design element.
Enjoy your cozy new backyard firepit, as much as you can, on moonlit evenings, with friends and family. Firepits are a pleasant getaway in your own backyard, which you can enjoy whenever you want to spend some quality time outdoors.