IOT and smart home technology is truly ruling the world today. With every passing day, there is a new and innovative technology that is coming up which is taking our regular home appliances and furniture to a different zone. Back in the 1970's who would have imagined that the various things we saw in Sci-Fi movies would turn into a reality within no time.
After the whole concept of smart homes settling in and making its mark, the next thing in store that will soon hit our homes are robotic furniture. That is correct; the future of our furniture is not just smart but it is also blessed with the robotic technology to give you multiple benefits within the space of your house.
Introducing the all in one furniture system – Ori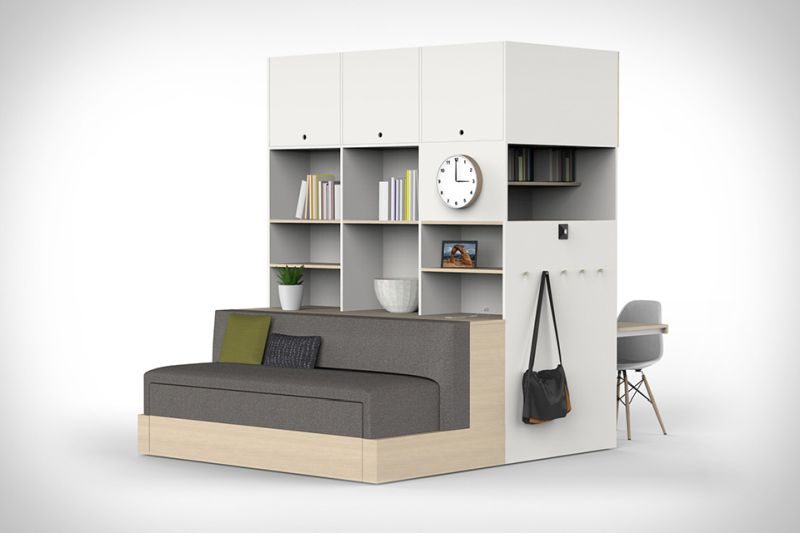 It looks like the popular cartoon Jetsons has truly become an inspiration and the reason behind it is obvious. With the different innovations in smart home products, robotic furniture is surely something that you can look out for. This is not just a unique concept, at the same time; it also quenches your thirst for making your life simple and easy.
Over the years, we have seen an evolution in the traditional furniture so that it can blend in perfectly with the modern times and needs. Let us look more deeply into what the robotic furniture Ori has to offer.
Ori gives you multi-functionality furniture
Considering that there are many constraints on space today, having multifunctional furniture is a blessing. Well now, Ori not only gives you the benefit of multifunctional furniture but also gives you the modern touch of technology. In this furniture, a single unit can be used to convert cupboards and desks into retractable beds. Just with the help of a customized app or even the touch of button, you can convert your furniture into anything that you want and you do not have to worry about the space of your house. This kind of furniture is perfect for people who live in a studio apartment or single bedroom house and do not have the liberty of space at their disposal.
It connects to smart home hubs and personal assistants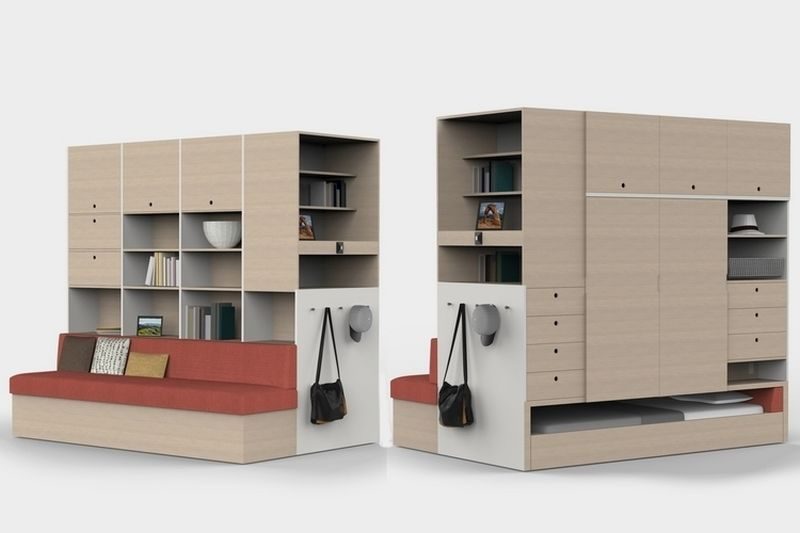 The design of this furniture is conceptualized keeping in mind the concept of the smart home technology. This is the reason why it comes with a variety of configurations which can connect to Alexa, Google Home and even Amazon Echo. The best thing about this is that you do not have to worry about making your bed as you can just give it a command and it will do it for you.
Design and style of the Ori Robotic furniture
If you take into consideration any furniture, the first thing that you would look for is the design and style. Well, the same is applicable with this as well. It is a traditional looking furniture that is made from wood and comes in a dark and light shade to suit your needs. Along with that, you also get a choice of sizes and orientation. This means that if you have a larger apartment, you can opt for the variety that opens from both ends. For small spaces or apartments, you have an option where the expansion is available just on one side.
When it comes to the flat pack system, there are only two places of connectivity. One is for the gliding track system while the other is for the outlet. This helps to make the installation process very easy, and at the same time, it gives you the smart home concept right at your fingertips.
It is expensive but worth a consideration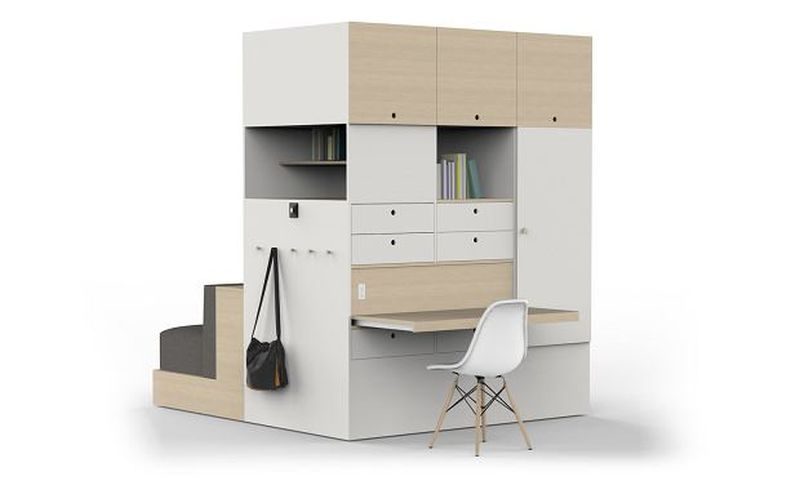 Considering the various benefits that this furniture has to offer, the price may seem a little heavy since the cost is around $10,000 for the entire system. It isn't the technology that makes this furniture so expensive, it's the design and the material that does. Presently, this functionality of this furniture is being tested, and the company has plans to release it in the market this year itself.