Studio Apartments are fun to live in. It is not just about the size of the apartment, it is also the cozy and warm feeling that you get with such apartments. The fact that you do not have to spend too much of time cleaning up the entire place is another advantage of living in a studio apartment.
Considering the constraint of space, you have to make sure that when you decorate the place it should be perfect. If you go overboard, it can look very cramped and too little will make your place look boring. To help you maintain the balance and still achieve a good look is what this love is all about. Here are a few ways of decorating studio apartments in the most beautiful and effective manner.
Consider built-in furniture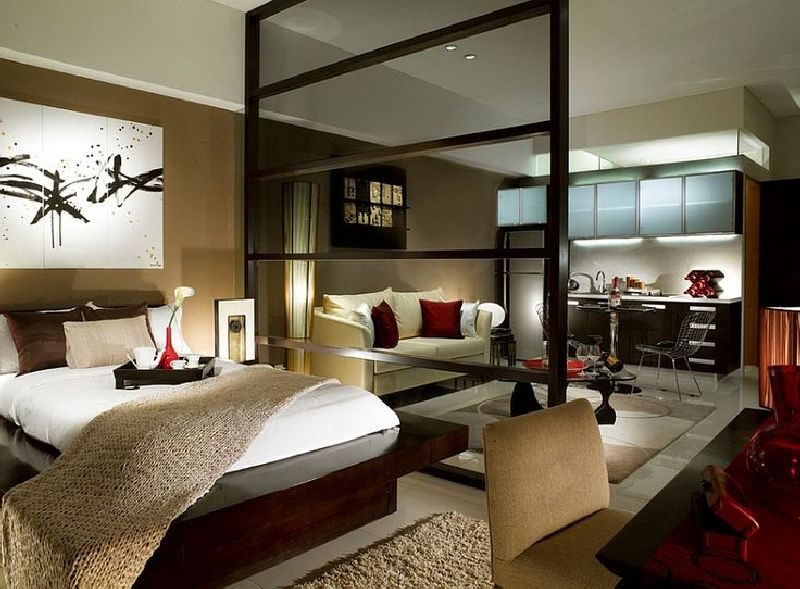 The advantage of built-in furniture is that you can save a lot of space and make your apart look clean. It also helps to bring in the much-needed privacy that is often deprived of such apartments. One such idea is to have an enclosed bed that converts into a wall-mounted sofa from the outside. Whenever you need to use the bed, just pull out the additional piece of furniture. While not in use, you can place it back into the wall.
Use the walls to the maximum benefit
Another way to save space and still enjoy your studio apartments is to use the walls. Consider multifunctional furniture and racks or shelves that you can hang. This way you can decorate your space wisely and at the same make room for other things as well.
Let the kitchen island become the dining table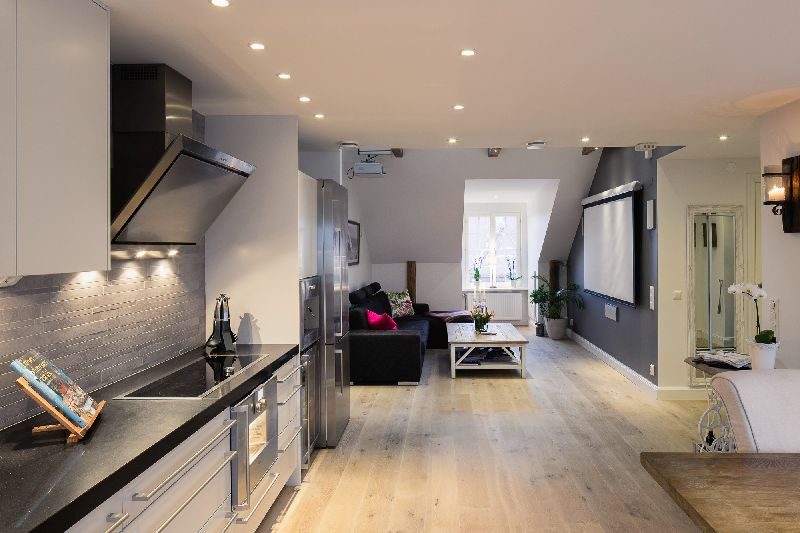 To create the difference between the kitchen and the rest of the place, have a decently sized kitchen island. You can use this area for dining needs, your workstation and even as an office desk or space. This way you do not have to invest in too many furnitures and you can still create the division.
Bright and light color combinations
If your apartment is small, then you need to make sure that you make it look big enough. For this, one of the best ideas would be to choose colors that are bright but light as well.  While choosing the color combination, try to create the individuality of each space without making compromises in any way. Along with that, also keep in mind that the colors should uplift your apartment.
Indoor plants are a great addition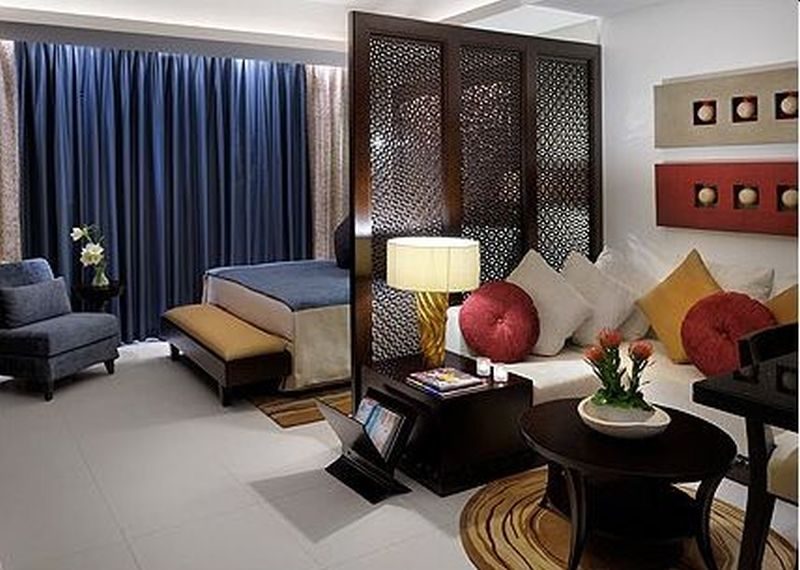 For your house, having indoor plants is a great addition that you should not miss. Choose plants that are colorful and place them near the windowsill or balcony. For the insides, you can consider creepers or any other indoor plant.
Have a small fish tank furniture
In place of a regular side table, you can use the concept of aquarium furniture. This is a great way to bring in a little style as well as have some extra life with you. There are so many variations you can consider this idea. Why not bring one for your house instead.
Keep the extra decor to the bare minimum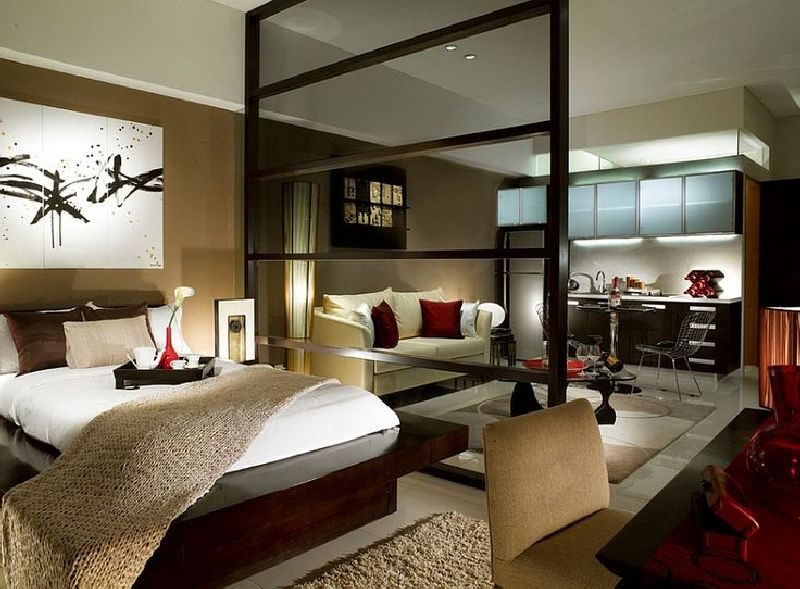 The one thing about studio apartment is that the beauty of such places lies in simplicity. Keep the decor to the bare minimum to avoid too much of clutter. Instead of that, you can consider various other options to decorate your place.
Use shell wall hangings in place of curtains
A beautiful way to bring in the privacy factor and cover your windows is by using wall hangings. You can consider long lines of shells to replicate the look of a curtain. One idea is to get the shell hangings done on cloth strips; this will make it easy for you to pull in or out without breaking it.
Wall art is another way to go
Transform your boring walls into a beautiful and decorative piece of art by going for wall art. This will save you a lot of money and uplift your apartment. The reason why wall arts are such a hit is that they do not occupy the place and serve the purpose of decorating it as well.