The trick or treat time is a lot of fun. During Halloween, you will see everybody dressed up with different costumes, walking around the neighborhood. Even houses are decorated according to different Halloween themes.
Trick or treating is probably one of the most prominent ritual followed during Halloween. For this year, you can choose to design your house by using different kinds of inspirations and ideas. Make it look as real as possible so that the mood sets in perfectly.
Witches at work wooden silhouette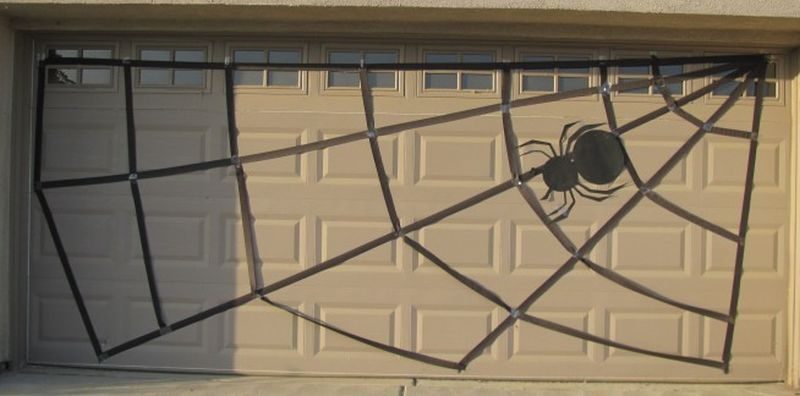 The Halloween is the busiest time for witches. This is the time when you will see them flying across the skies with their broomsticks. You will also see them mixing various ingredients into their pots for their magic spells. How can we forget the creepy shadow reflections of the trees with the cats arching their backs or the bats flying high.
You can bring in this beautiful imagination to light by cutting out a wooden silhouette or using black foam. To bring in the effect, add a little white colored lighting and your garage door will turn into the spooky Halloween theme.
Maleficent Wreath Decorations
If you do not have the time to decorate the place, you can keep it simple by placing different sized and designs of maleficent wreath decorations across the garage door. You can also add light streamers of orange and yellow colors to set the mod. Choose nice spooky looking ones and hang them across your garage door.
Another variant in this would be to add differently sized pumpkin snowmen either near the garage door or towards the driveway. For the garage doors, just hang the maleficent wreath decorations and string lights and your decoration is all done.
The eight legged freak show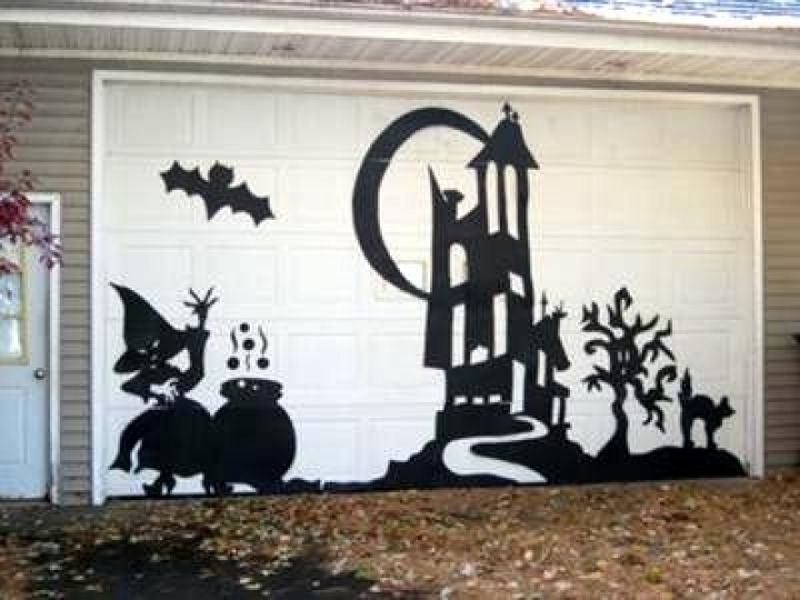 Another perfect way to keep it simple is by opting for the eight-legged freak show. You can choose to have a large sized spider on one side and the spider web across the garage door. Another option on this front is by sticking silhouettes of baby spiders surrounding a bigger spider along with some dead flies or insects stuck on the spider web. You can also choose to play with lights, bats and other such creepy effects to set in the mood.
Do not let the zombies out
Another innovative and interesting concept that you can use this Halloween is the zombie's inspirational idea. Cut out black silhouettes of hands and legs or a complete body. If you want, you can paint them with little white, grayish silver, dark purple and dark blue colors to bring in the effect. Create a grill and make it look like the zombies are trying to come out.
It is time to call 911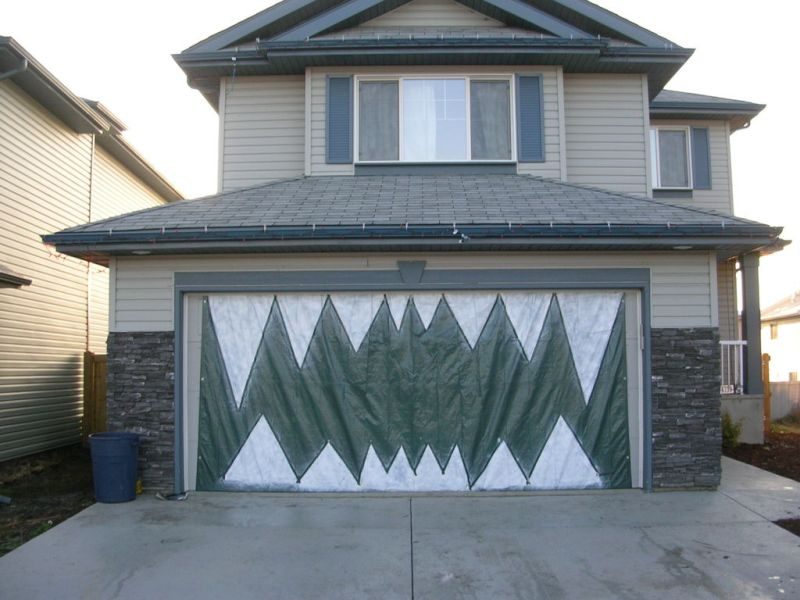 Scare your guests by making figurines that look like a real accident. You can splatter some red or blood maroon color across the garage door or on the driveway. Place a few figurines of half cut bodies or body part scattered across. This will surely freak out people when they first put their eyes on the decor. To make it look real, you can use old jeans pants or even shorts and stuff them with cotton.
The batty catty graveyard idea
Another spooky idea that you can use is by creating the graveyard concept. Add the shadow of trees on the sides of the garage, place bats either resting or flying in the sky. You can also add a fence with a few cats sitting on top of it. In the middle of the graveyard, you can put a few graves and silhouette of one or two witches. Along with that, blend in a few bed sheet silhouettes to make it look like ghosts.
Halloween inspired spray painting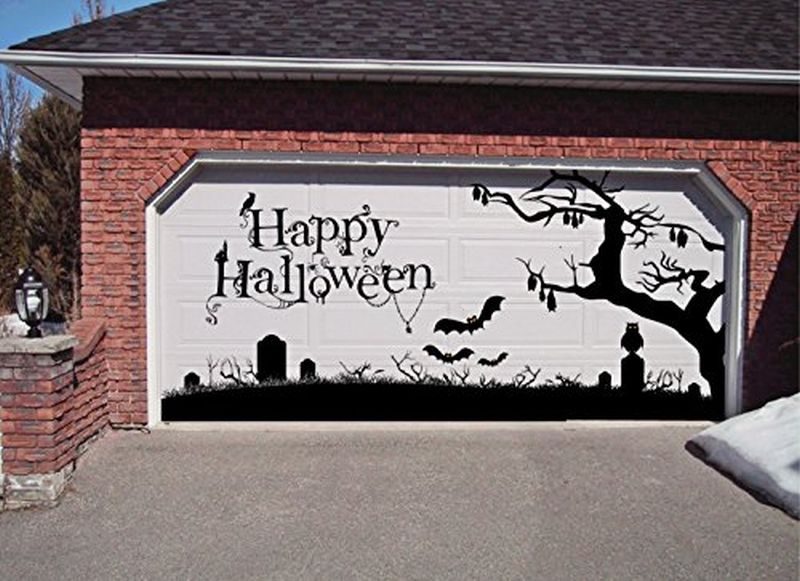 If you have a hand in art or an artist in the house, you can decorate your garage door with a nice Halloween inspired design. Bring in colors that replicate the whole theme of Halloween. You can either go for the orange and black concept or if you want color, then opt for a touch of red, different hues of dark blue, dark purple and other such shades. Do not forget to add the Jack o Lantern Snowman to complete the design.