The best thing about sart home products is that they are designed to cater to the needs of different kinds of people and consumer. The audiovisual capabilities of smartphone not only provide accessibility but they also give the necessary assistance that people with special needs need. Today with the variety of different kinds of smarthome products in the market, even people who have any kind of disability have the ability to live independently and do things on their own.
In many ways, smart home products have provided a new hope and way of living for people of different age groups and medical conditions. One of the latest and innovative smarthome products is the talking washing machine. It is a perfect option for people who have visual problems or are visually impaired. Let us look at what these new washing machines have to offer.
The design of LG washing machine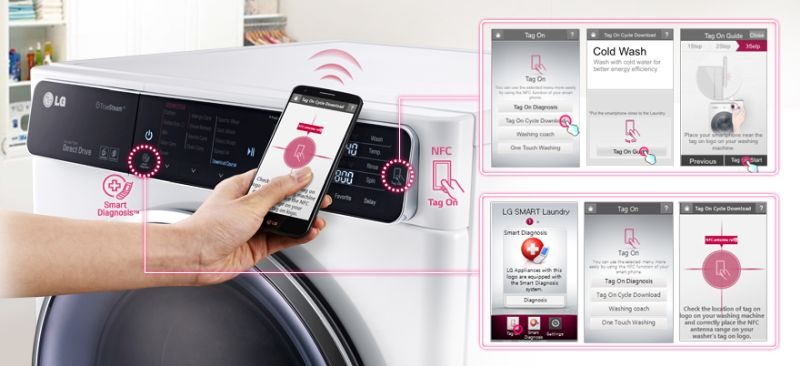 LG is no new name in the market, its products are known for accessibility and quality. Now the company is using the Internet of things technology in various kinds of products. The latest designs of their home appliances are a blend of high-end technology, a unique product of this technology is this innovative washing machine.
Known as homechat, though this washing machine has the looks of a regular washing machine, but it is loaded with a variety of features and benefits. The best part about this washing machine is that you can even configure it with your nest hub and use it in the most efficient manner. Along with that the other features that come in this particular washing machine make it simple to operate and user friendly.
On the other hand, we have Samsung with its new washer and dryer
If LG is out with a smart washing machine, Samsung is also doing its part to give its consumers the benefit of smart appliances with the latest technology. Considering that washing clothes or doing the laundry is a chore that a lot of people do not like, the front loading washing machine and steam dryer that Samsung is offering gives you a memorable experience while doing your laundry.
This washing machine comes with different kinds of built-in technologies like the add wash, moreover it is perfectly sized to handle large loads of washing at one time. The 14 wash cycles, no noise during operation, power foam and self-cleaning Technology are all added features of the smart washing machine that Samsung has to offer.
The common thing between both these washing machines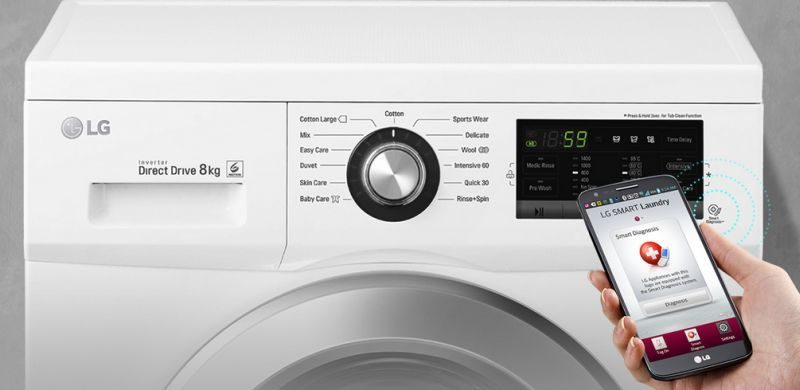 Since we are talking about smart home appliances, the reason why these washing machines are ideal for people with visual impairment is that they have a built-in features, which provide all the necessary information to the user in the form of audio.
A person will get to know the different kinds of pre set washing cycles the Machines have to offer. They also have the flexibility of choosing the relevant washing cycle that is based on the kind of material they are planning to wash. Other features like the eco friendly mode, the spinning mode, the soap and rinse program give the user a better washing experience.
Concluding note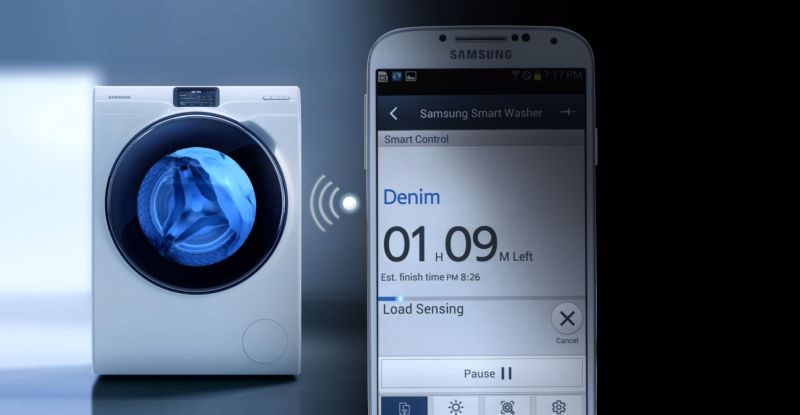 Without a doubt, these smart home products provide a relief to the user by simplification of basic household chores that can take long time to complete. With the progression of technology, it is a clear indication that major names in the consumer market like LG and Samsung are surely doing their part for every kind of consumer. The Internet of things and the whole concept of Smarthomes are not to make a person lazy but in fact to provide an additional support so that their work happens faster even though they are not in the house.
The best part about these washing machines is that they are compatible with the present hubs that are available in the market. In addition, they also come with their own special app that allows you to access your machine even when you are not around. The communication factor that is built in makes it easy for a person to understand what kind of program they choose. These products provide the necessary assistance to the people with special needs making them self dependent.