Owning a home is a dream that every person has and we work very hard to achieve this dream. As much as we spend endless sleepless nights to buy a house of our own, we spend even more time wondering how to decorate it. For people who have no budget constraints, there are many professionals who can do the job for them. However, the real challenge comes with those who live within their budget. Thankfully, you can still get the same luxurious look without burning a hole in your pocket. One such way is to decorate your home with silk. Known to be one of the oldest, beautiful and royal materials, here are a few house decoration ideas with silk that will instantly give a new look to your house.
1.     Choosing silk upholstery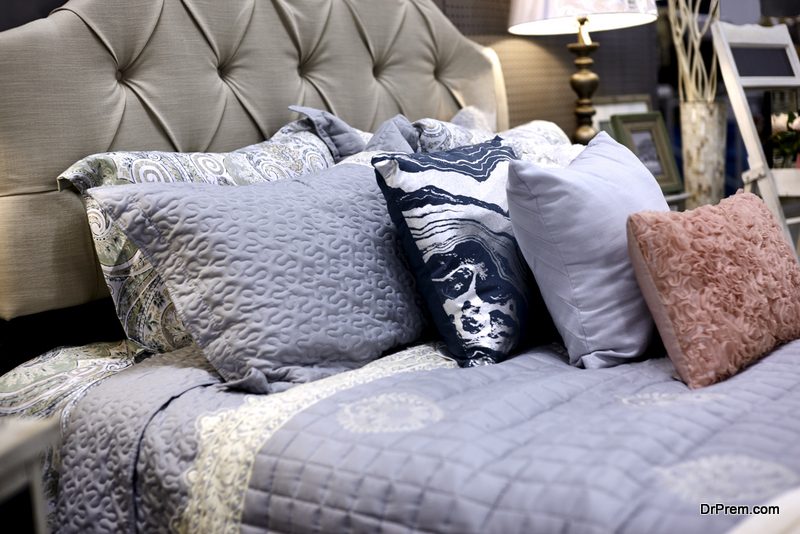 Upholsteries are one of the oldest house decoration ideas with silk. Although this is not really meant for daily use, but on occasions you can surely use silk on your furniture. Given the fact that silk is very expensive, you can opt for silk covers instead of going the whole nine yards. This is not only budget friendly but also one of the easiest ways to give your upholstery the royal touch.
2.     Opting for rugs as one of the uses of silk in interior design
Another great way to use silk for your home decor is to with rugs. This looks very classy and comfortable with a touch of royalty. It is also one of the unique house decoration ideas with silk. The best way to get this look is to buy a silk based Persian rug. These rugs look very elegant with the artistic touch.
3.     Creative house decoration ideas with silk for pillows and cushions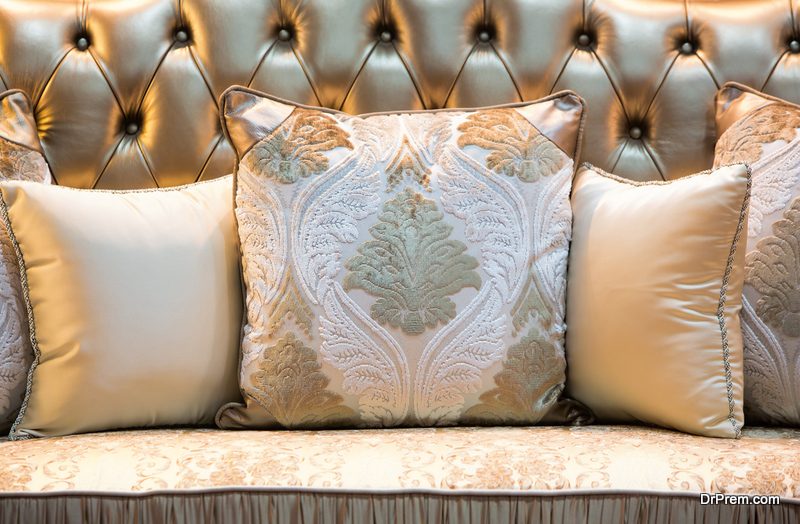 If you are looking for an economical way to decorate your home with silk is to go with silk covers. These decorative pieces come in a wide range of colors, designs and patterns and they add a royal touch to your space. You can blend these covers with any colored sofa and they will still have their own uniqueness. In fact, this is also something that you can do by yourself if you have any old silk clothing that you no longer wear.
4.     Silk wallpapers are also the way to go
Love wallpapers but don't want to go with the regular stuff; well you can surely consider the silk based one's. These wallpapers have a nice and smooth finish as well as come in vibrant colors and prints. You can choose to make an accent wall with silk wallpaper and contrast it solid walls. This is not only one of the most beautiful ways on how to decorate your home with silk but it will surely add the spark you need.  The shimmery appearance and texture goes perfectly well with traditional and contemporary looks.
5.     Curtains – the easiest house decoration ideas with silk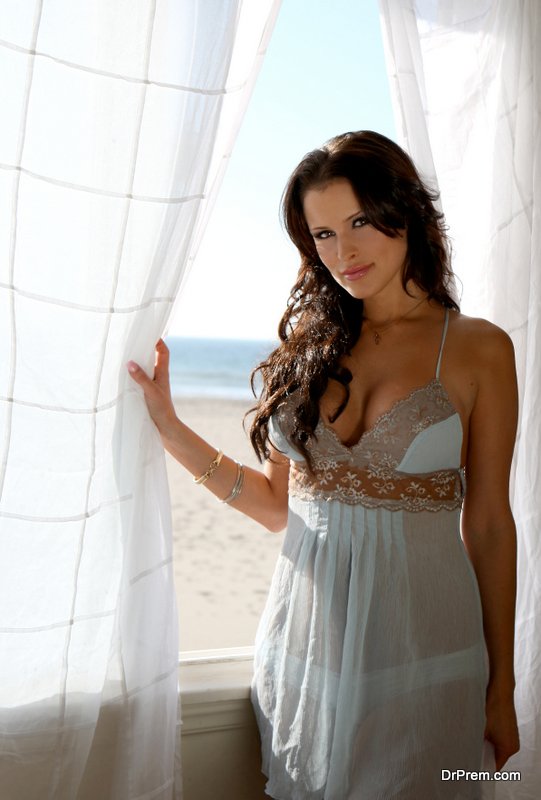 We all know that there are different uses of silk in interior design; one of them is curtains. Now you can give your house the touch of royalty by going with silk curtains.  Whether you go with solids or printed silk curtains; they will surely look good and uplift the window area beautifully. You can also choose to go with satin silk instead of plain silk for a shinier look.
6.     Decorating your bedroom with silk bed sheets
Want creative house decoration ideas with silk? Well, apart from the bed, you can use silk bed sheets in many other ways to decorate your room. If you have small sized or single bed sheets, use them to decorate the headboard. Similarly, cut small pieces out of any of your old silk bed sheets and turn them into a creative wall hanging and organizer. Make fabric streamers and hang them all around the room or even just decorate any one wall with a beautifully printed bed sheet to bring in the style statement.
7.     Make your own silk quilts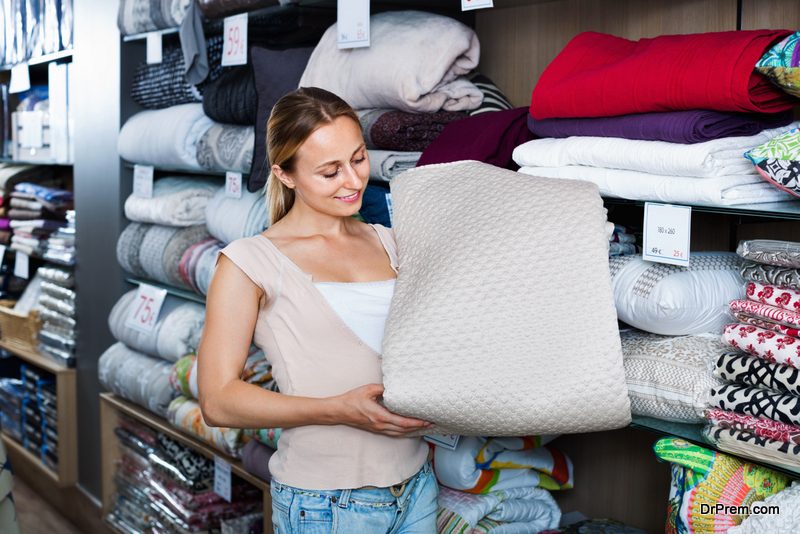 Have a solid colored silk bed sheet that has gone old. Well don't worry; a creative way of how to decorate your home with silk would be to convert it into a nice quilt. You can choose to go with some fabric painting for designing it or even patch work can do. For those who have time on their hands, even the tie and die option would be great.
8.     How can we forget silk tablecloths?
The versatility of silk material is not restricted to just the bedroom. You can also decorate your home with silk by using silk tablecloths. Since you can easily find differently sized tablecloths, you can consider placing them on the main dining area and the center table. This is one of the cheapest and quickest house decoration ideas with silk that you can consider as a last minute option. It is also a perfect choice during any festival or for special days like a wedding anniversary, a date or even a birthday.
9.     Handmade silk handicrafts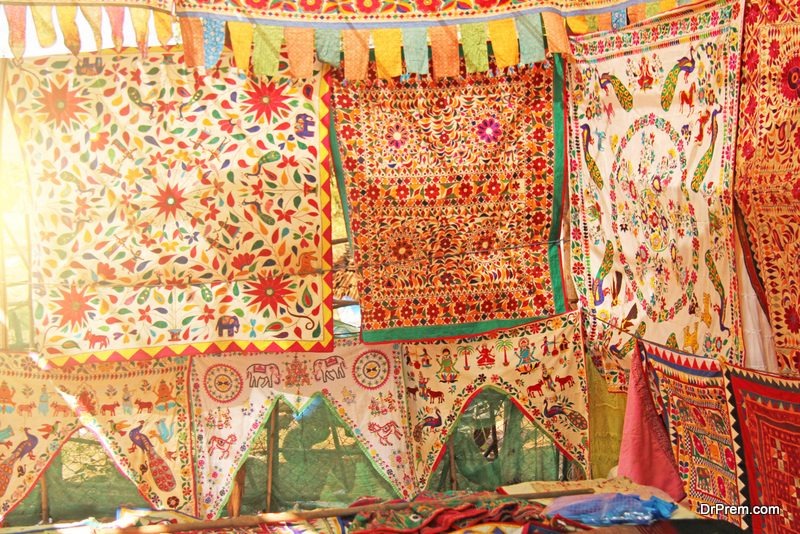 Known to be one of the most elegant forms of handicrafts, the home décor items made from silk are a beautiful and stunning. If you travel to the places like the Gulf, China or India as well, you will find a wide range of handicraft items made from silk. A personal collection of this kind is the easiest house decoration ideas with silk. In fact, they make the perfect addition to any space and spark up the look beautifully. To highlight this area of the wall, consider spot lights instead of regular lighting.
Conclusion on house decoration ideas with silk
We all know that there so many different uses of silk in interior design. The beauty about this material is that if you take care of it in the right way, it will last a lifetime and still never look too old. At the end of the day, what really matters is how well you decorate your home within your budget. You can still get the home of your dreams just by making small changes for a bigger and better impact.