Stairs may look very simple and unimportant; but they can equally help to make an impact on the appearance of your house. As much as one may deny, choosing the right design for your house is in fact very important. While selecting stairs, it is not just about the comfort of going up or coming down. The element of having a flight of stairs also helps to uplift the interiors of the house.
In comparison to exterior staircases, a lot of planning has to be done while choosing the indoor ones. From the material to the shape, design and layout; and even the type of stairs you would want to have. All these factors are considered.
The days of the simple block style has now converted into a focal point within the house. Many people and designers also emphasize a lot on the overall appearance of the staircase. The different materials that you can use play a vital role on what kind of design you can opt for.
The charm of the wooden staircase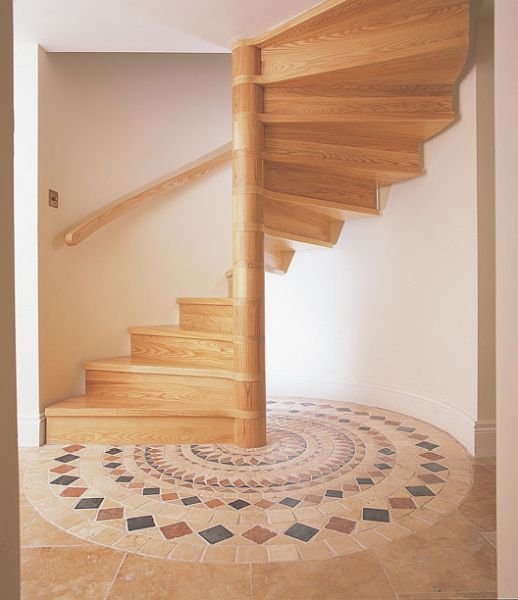 Wooden stairs have always been an attractive feature in many houses. Ever since we can remember, wooden staircases have come a long way from the simple box shape to the stylish looking ones that you would find today. While choosing such staircase, you have to ensure that the wood you choose should be easy to handle. If you do not maintain your stairs properly, over time it can look very dull and boring and in fact take away the beauty of your interiors. 
The metals equally hold a firm grip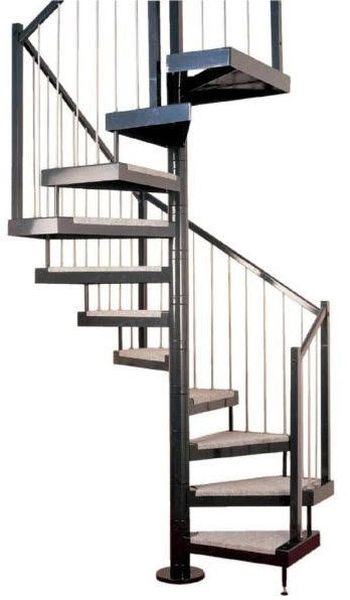 Even metal staircases have a firm grip on the trends. They add a sense of elegance and help to make it look light. Choosing metal staircases for your house is a good idea but consider well since you may not have the flexibility of redesigning it if u want.
The glass stairs are elegant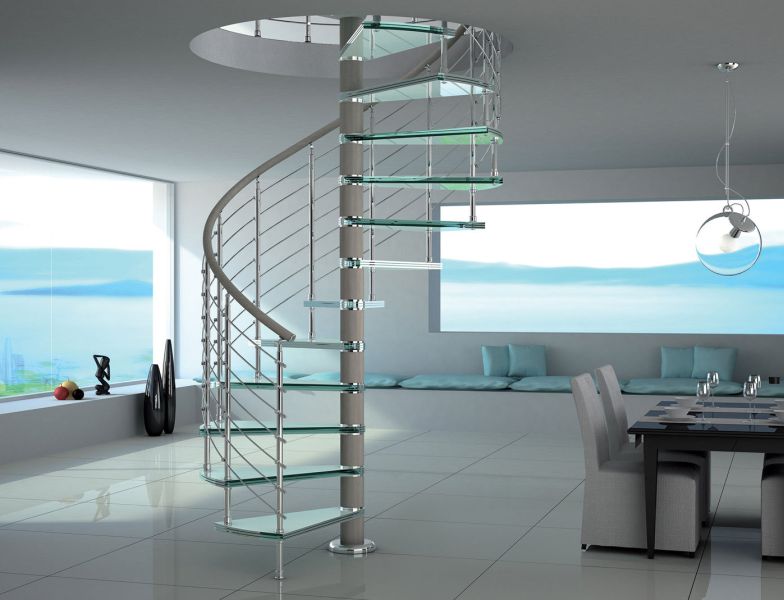 The elegance of having glass stair is not expressible in words. These types of stairs can uplift any house and bring in brightness to the space. While choosing such a material, you can always get a variety of finishes done up to suit your needs. In fact, you also have a variation on the type of look that you would like to have.
Concretes have simplicity in them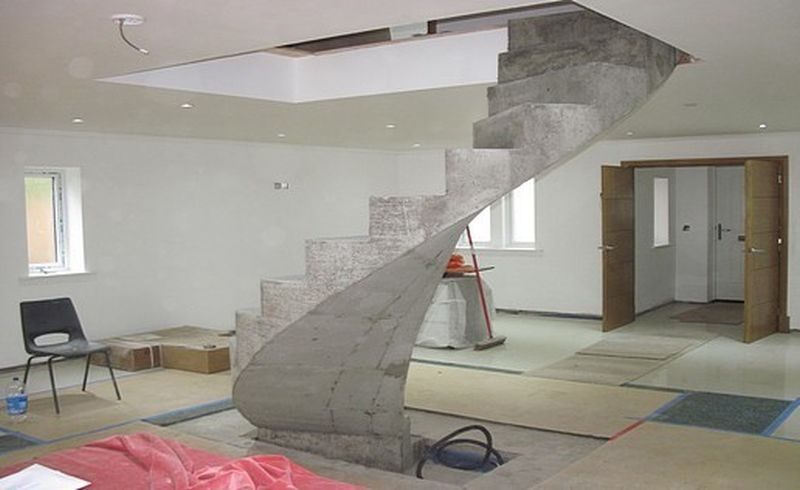 Concrete stairs have simplicity in them. These make the perfect choice when you do not want to go overboard with your home décor.  In fact, you can even mould them and design them the way you want easily since there is a flexibility to do so.
After looking at the different materials, the next thing that is important is the architecture of the staircase. Let us check out a few inspirational designs that you can surely use if you are getting one for your house.
The contemporary spiral look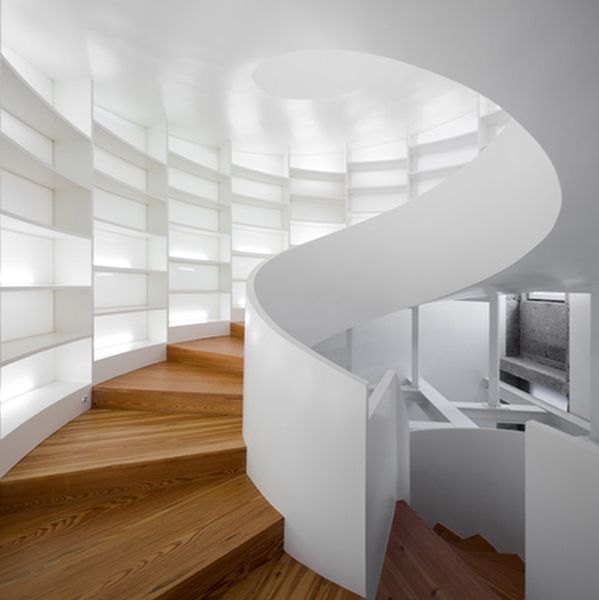 The most common but still preferred kind of look; the spiral staircase is perfect for medium or small sized homes. The stairs are known for their delicate look and does not require too much of space. In the case of a large sized room, you may have to find out a way to work around them so that your room space does not overpower the elegance of the spiral staircase.
The wooden spirals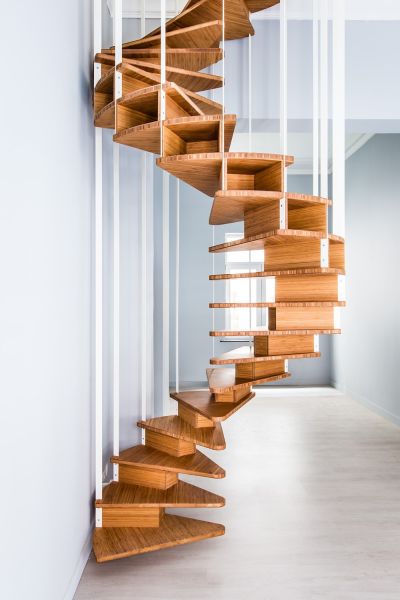 No doubt, nothing can beat the benefit of having wooden spirals. Having the wooden spiral staircase in your house means that you really do not have to worry about changing the theme of your place; the reason – well it's simple, wooden spirals can blend in easily.
Metal wood combination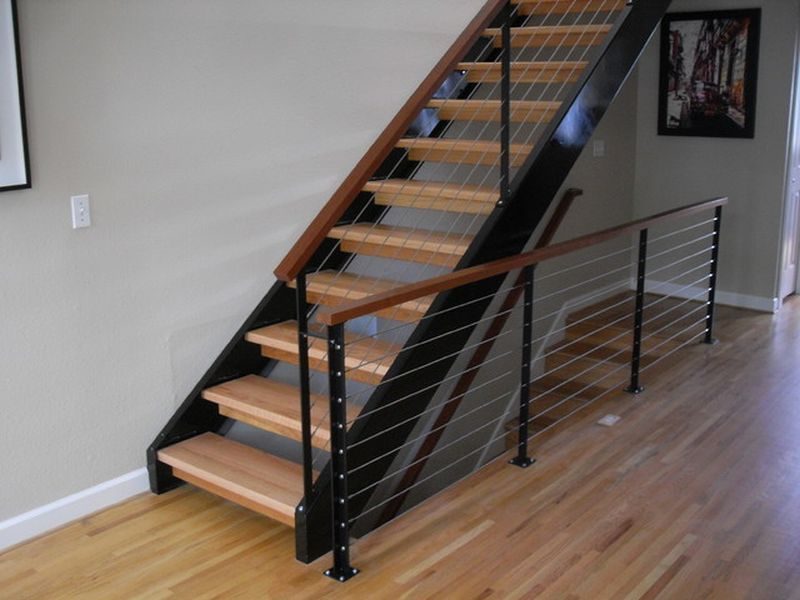 Another classic look, the metal wood combination has equally crossed all borders. There are so many designs and styles with this combination that it is unbelievable. On the contrary, this combination goes well with any architecture or style and still has its own identity.
The glass spiral with metal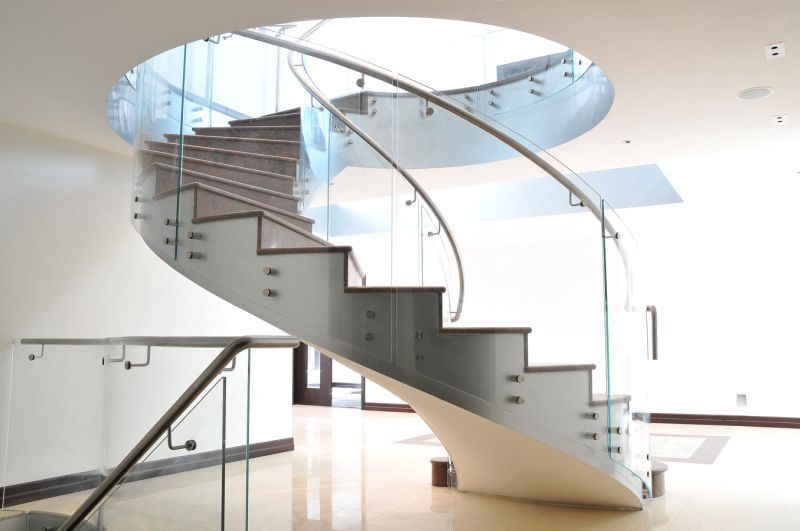 The touch of elegance and glitter make this combination a deadly one. It has a sophisticated and rich look. A perfect idea for modern day homes, the theme of such staircases is all about style. As far as the design goes, well, it is not surprising; but you can choose any and it will stand out. Add a touch of wood, and you will take your design to another level.