Innovative designs are taking the world by storm. Taking everything in their way and transforming it into something distinct, your classic chair and sitting pad has never looked as good as now. Multipurpose and efficiently manageable, these latest designs can provide you the freedom of flexibility. Not just that, these latest designs are chic and can be changed to fit the room and requirement. Here are some of the best designs in chairs and pads that you can consider if you are looking for one.
Exocet Chair by Stephane Leathead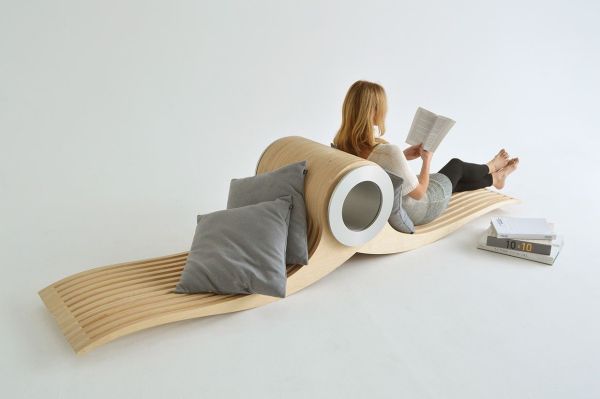 This new design in furniture was showcased at IDS2015 which is Canada's renowned interior design event, and the prototype gathered a lot of attention. Designed by Stephane Leathead, designers and creative director of Designarium, this is the first piece by the designer. From the looks of it, this multipurpose furniture is going to create a mad rush in the market when it is launched. Exocet chair can shapeshift and take the form of a sitting bench, a reclining chair, a comfy bed and pretty much as you want it. This limited edition elegant furniture piece is still pending a patent.
Magic Sticks by Spyndi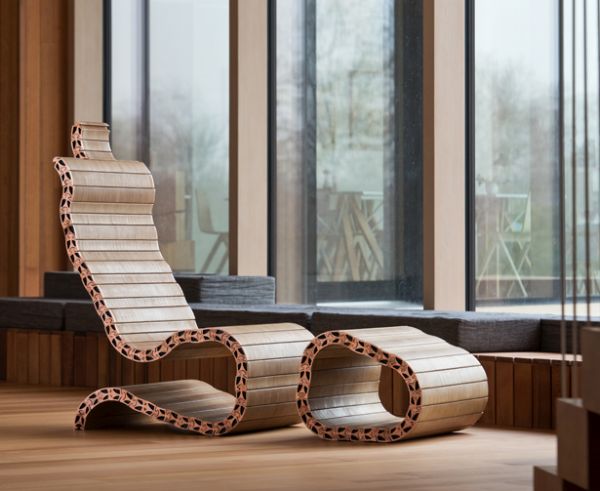 Spyndi is the product of hard work put in by designers, engineers, and biomechanics in 9 years. This material is soft as silk and has an unbreakable structure of wood, making it an elegant choice for both indoor and outdoor use. The company offers comfortable and state-of-the-art designs that are a perfect blend for your décor. Multifunctional in their form, Magic Sticksare made of wood but feel like silk. The best application that these chairs have is an orthopedic functionality. Because the chair can be molded to any shape, it can provide you with support at the right areas.
The Body, KirsiEnkovaara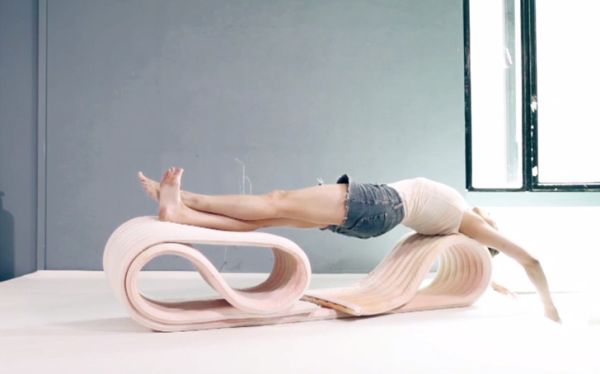 This piece of modern multitasking furniture was designed by designer KirsiEnkovaara as her graduation project at her Design Products course at Royal College of Art, London.  What makes the body the ultimate ergonomic seating furniture is its make. Made from canvas and rice, this modern furniture can transform and maintain the shape of a myriad of arrangements.  Though it looks like an extended yoga mat when it is spread out, it easily transforms into whatever arrangement you want it to take.
Tetra chair by Julia Goransdotter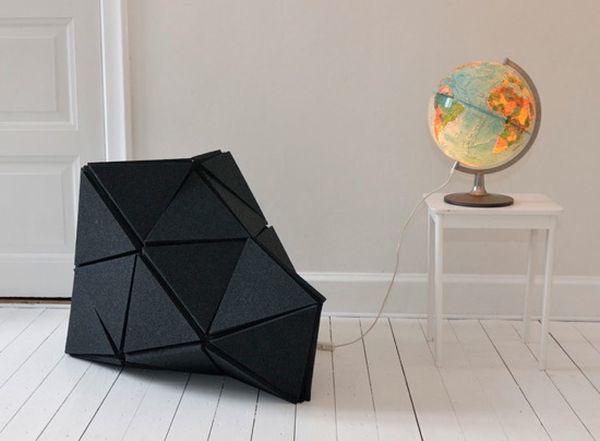 This is a unique take on sustainability meats multitasking. The Tetra chair looks like a conventional coal structure when it is unused, but this sculpture has a folding characteristic to it. This folding capacity makes it distinct in chair designs . The Tetra Chair is made out of waste products formed into charcoal. This makes it sustainable and eco-friendly. It has all the comforts of a traditional well-cushioned chair added with the advantage of adjusting to your seating preference.
Blandito, Oradaria Design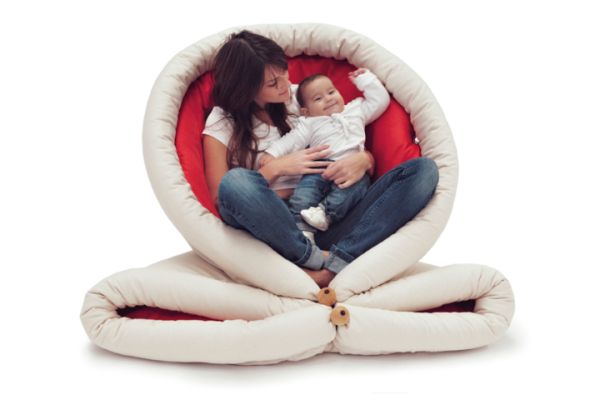 Imagine a sofa and cut off its legs, arms or back. That's not just enough, make this sofa completely flexible and moldable to dozens of configurations and you have the perfect multifunctional furniture .
Blandito has a flexible frame and a comfy mattress so that comfort stays prime. You can fold into as many ways as you want to and create a new piece of furniture everytime. For your lazy days as well as for cuddling together, the Blandito is catching speed with its sales. Initially kept a limited edition, this piece banged a lot of success in the market and will be beginning sales on a massive scale.

Modernization has quickly made it into our rooms and every appliance and furniture piece is revolutionizing in designs. Say goodbye to classic chairs and sitting pads and welcome the multifunctional genre of seating furniture that is elegant and comfy.