There are various ways you can incorporate the dining space idea within the limitations of your space. You can convert bare corners or awkward spaces in your house for your dining needs. This will also save you the space of investing in separate sofa sets or furniture for your living room.
The L-Shaped wall couch with a round table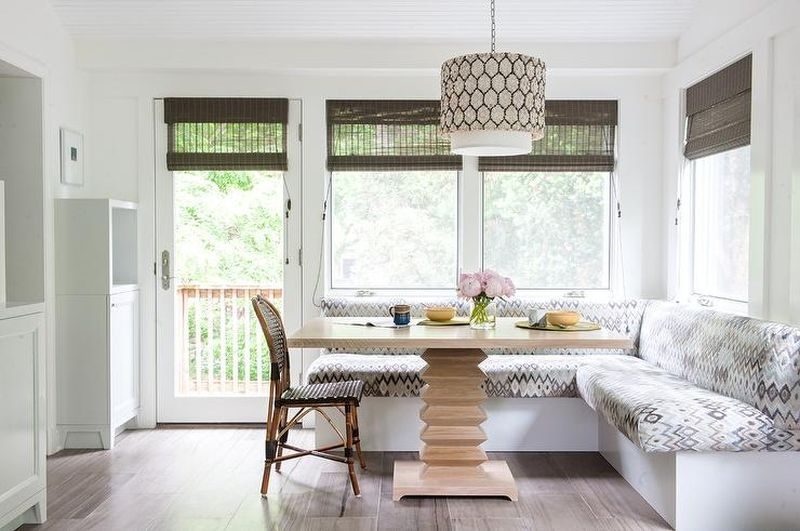 Wall mounted furniture or seating arrangements is a perfect way to deal with the restriction of space. If you want to create a unique dining area for your house without making any compromises, consider using a wall space for this. In this idea, you can design a small sized L-Shaped wall mounted seating arrangement and place a round table in front of it.
The flip out dining table with foldable chairs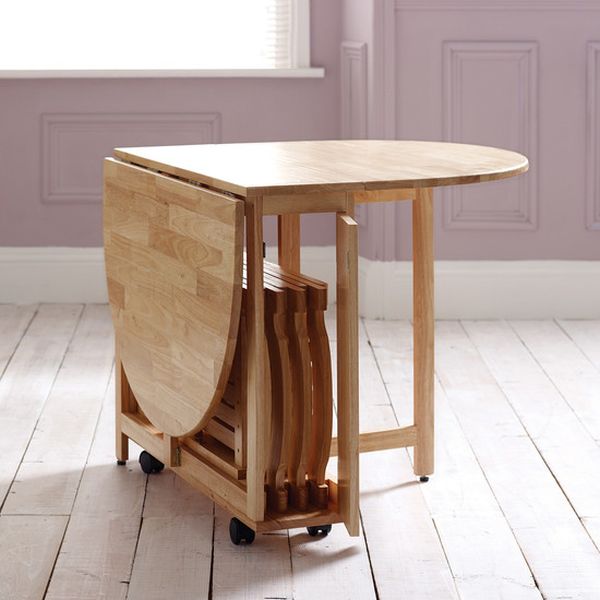 Now you do not have to worry about taking too much of space in your small house for a dining area, instead you can create a multipurpose area that can serve as a dining space whenever you want. In this idea, consider having a flip out table that you can convert into a dining area. If you want, you can consider having folding chairs to sit on or even use the regular chairs that you have in your dining area.
A dining area in narrow and long spaces in your house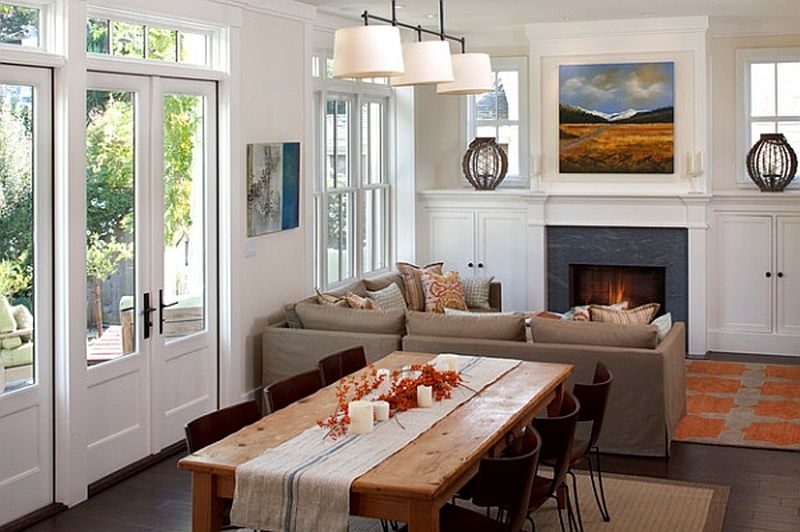 Why waste space when you can use it wisely. For houses that have long and narrow walls, you can convert a small portion of it as a dining area. You can store folding chairs on one side of the wall and place the dining table near a window. In front of it, make a built in cabinet to store your extra dinner sets or decorate the space the way you want.
Instead of cabinets, why not opt for shelves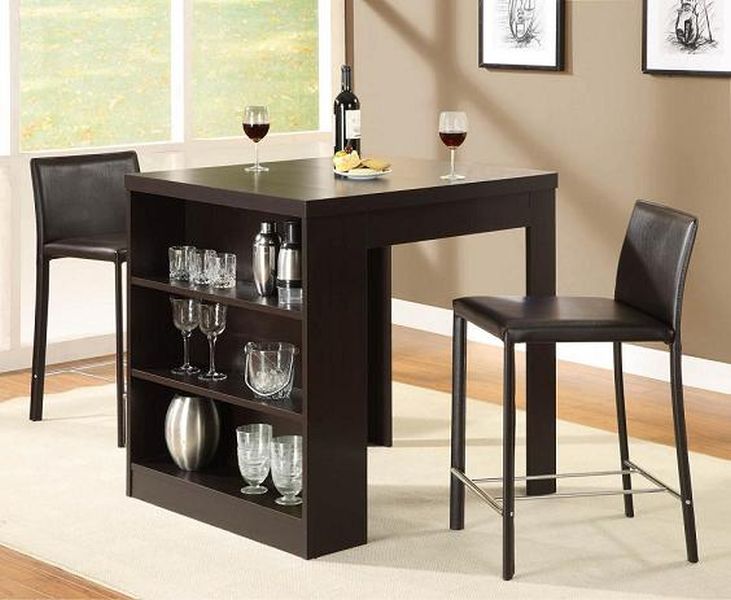 When there is a shortage of space, having bulky looking furniture like cabinets may not be a good idea. Instead of that, you can still get the benefit of having enough of space by opting for shelves. In this Idea, you can convert a small portion of your kitchen for a dining area. Place a few shelves to stack up plates and other such necessary items so that you have them at arm's reach.
The blend of shelves along with a built in seating arrangement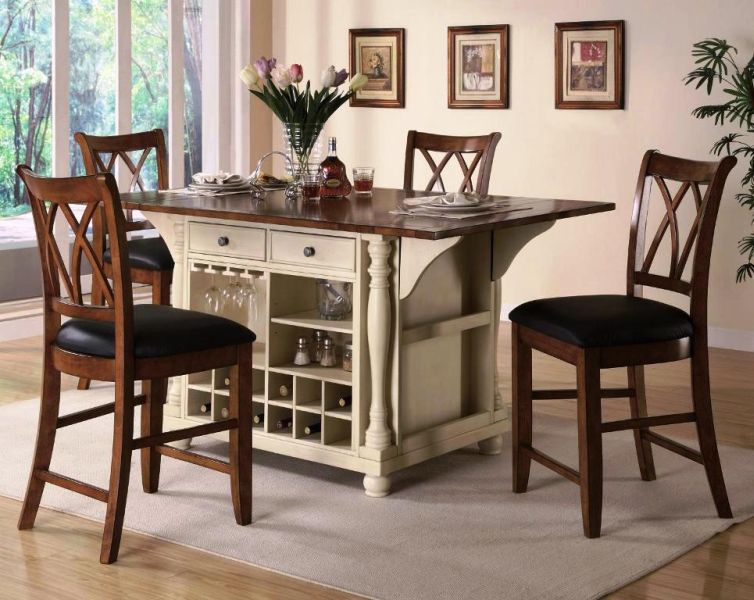 You can combine a multi functional use by opting for shelves along with a built in seating arrangement. In this idea, you can use the two walls or portions of the pillars and convert them into a dining come reading zone. This concept is perfect to consider when you have long sized windows and want to make the most of them. When you have a need, you can use it for various other purposes like a reading space, a space to relax or even sit down and enjoy the view.
The study come dining area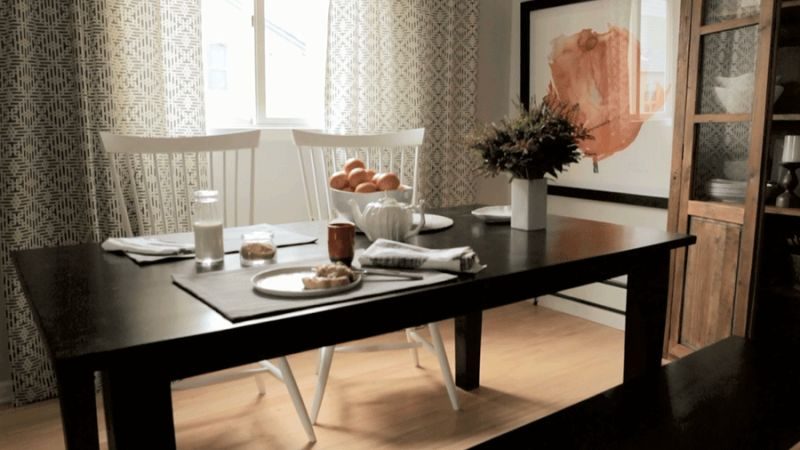 Having a study table in the house is not a new concept. You can consider converting a small side within your living room for your study come dining zone. In this idea, you can also consider having wall-mounted cabinets to store your printers or fax machine so that you do not have to keep on putting it aside. When you need to use it as a dining area, just pull the table out, add a few folding chairs, and you have your space. This is a good option for single people, a small family of 3 or for senior citizens. You can also consider this option if you are living in a studio apartment or have moved out of the house for work or studies.
The kitchen island dining space area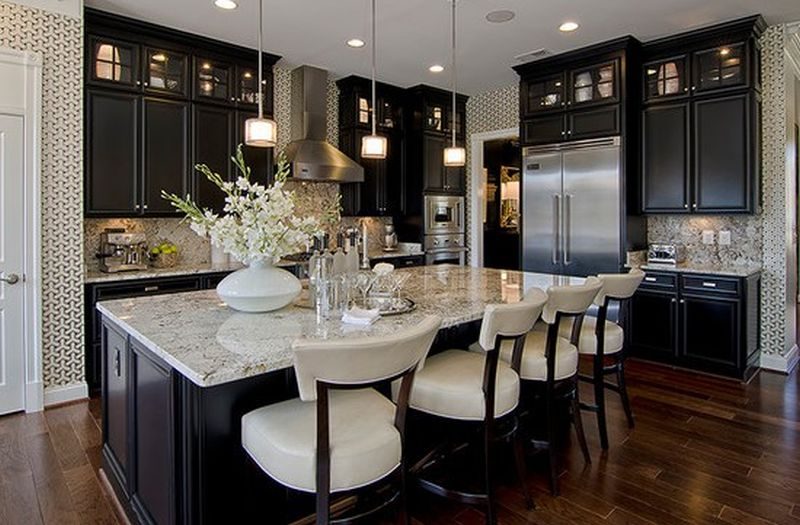 One of the most commonly used ideas, the advantage of the multi-functional kitchen island is known to all. The twist here is to create a step layout to keep the kitchen area separate from the dining area in the kitchen island. You can use the upper section as your workstation. The lower section can be used for the dining area. This is a great idea when you have kids in the house or if you have a limitation of space.